Congress rivals have already begun taking sexist potshots at Priyanka Gandhi Vadra's "chocolatey face". But for those of us without political inclinations, her appearance allows us to talk about how power fashion just got an interesting twist in the Indian political arena.
Priyanka Gandhi Vadra's sudden plunge into the political fray has caused a stir – and it's not just because we've known her as the only civilian member of the Gandhi clan. Where Congress President Rahul Gandhi has been groomed to lead for 15 years, Gandhi has only been appointed General Secretary of eastern UP a few months before general elections. So why is she being lauded as the Congress's "Brahmastra"?  
Some credit must go to the party rivals who have their knickers in a knot over Gandhi's charm offensive. The insecurity – and misogyny – of certain BJP leaders has been on full display: Bihar Minister Pramod Kumar called 47-year-old Vadra a "child", and fellow BJP leader Vinod Narayan Jha said she has no other quality except being "very beautiful"; General Secretary Kailash Vijayvargiya insists that "chocolatey faces" cannot win elections.
Of course, these are far from the worst insults to be levelled at a working woman (that honour goes to BJP MP Subramanian Swamy, who claimed that she has a violent "disorder of bipolarity"). But even as these regressive men race to the bottom with their remarks, those of us without political inclinations are just happy at the prospect of a photogenic election campaign. If nothing else, it gives us an opportunity to talk about how power dressing just got an interesting twist in the Indian political arena.  
Contrary to what Kumar, Jha, and Swamy think, Socrates, the original marketing guru, recognised that a true leader relies on aesthetic. He finds good company in Bapu himself, who swapped his European suits for a signature homespun dhoti and shawl. Gandhi's sparse aesthetic was meant to cause discomfiture among the colonial rulers, while connecting with the deprived millions who "barely had enough to hide their shame," as he famously said.
Contrary to what Kumar, Jha, and Swamy think, Socrates, the original marketing guru, recognised that a true leader relies on aesthetic.
But public figures don't always emerge with a Best Dressed award. In simpler times, former US President Barack Obama was panned for the sin of wearing a tan suit. Since then, First Lady Melania Trump has broken all the rules with her Zara jacket that, on a trip to the fraught US-Mexico border, screamed, "I don't care, do you?" Canada PM Justin Trudeau has come under fire for his over-enthu willingness to dress up in any and every cultural costume, while our own PM Modi, controversially, has been photographed wearing turbans of all variety… but never seen wearing a Muslim skull cap.
There's no winning for political figures – although Gandhi has certainly learned from the three generations of fashionistas who came before her. Her great-grandfather PM Nehru defined political fashion in his eponymous collared jackets, with a rose in the pocket and a "Gandhi" topi. While the current administration has gone on record as not being fans of PM Nehru or any of his descendants, Modi himself has borrowed liberally from his lookbook. When unsuspecting South Korean President Moon Jae-in thanked NaMo on Twitter for sending him some vests, he was met with ridicule for referring to them as "Modi" jackets instead of the traditional "Nehru" vest.
Today, PM Modi's soaring ambitions for the nation find utterance in his wardrobe, including his appropriation of the iconic Nehru vest. Given his flair for drama, his clothes speak of a brash new nation that is keen to play ball with the big boys – a philosophy that extends to his NaMo-branded youthwear. From his name woven into a suit, worn on Republic Day with President Obama by his side, to his well-tailored suits and stylish shawls and wraps, he has cultivated a formidable aura.
But in the world of women's fashion, it was Gandhi's grandmother who wrote the playbook for Indian politicians. Indira Gandhi's simple handloom saris turned into a statement: Like the Mahatma, she wore culture and tradition as a badge of honour. When abroad, addressing rooms full of the most powerful men in the world, she would twirl the pallu around her neck over a long coat, inspired by the scarves that women in the West would wear. In one sweeping motion, she could both connect, and stand out as her country's ambassador.
Now that she's entered into the party proper, we can expect her wallflower vibe to become more assertive.
With her striking, eminently practical grey-streaked bob, Indira has clearly influenced Gandhi's curly crop and muted, breezy saris. But unlike her mother or grandmother, who have worn their sarees in neat pleats over the shoulder, Gandhi prefers a more casual drape. It gives her an air of the millions of women who board trains and buses every day, probably in a spot of hurry, headed to their workplaces. It gives her the accessible, charming image that so threatens some members of the BJP. When she hits the campaign trail with her family, she ditches her androgynous Western wear for light cottons, in colours that blend into the background. Now that she's entered into the party proper, we can expect her wallflower vibe to become more assertive.
Will Gandhi's aam-aurat look give RaGa, in his regulation white kurta-pyjama with the occasional quilted jacket, a chance to take potshots at the "suit-boot ki sarkar"? Or will that responsibility fall to the actual Aam Aadmi, Arvind Kejriwal, whose half shirt, floaters and muffler look is so shabby that it sets him apart from other nattily dressed netas? No matter how much our leaders like to remind us that they are grassroots representatives of the working class, Gandhi's foray into politics has proven that their favourite activity is ripping each other's looks apart.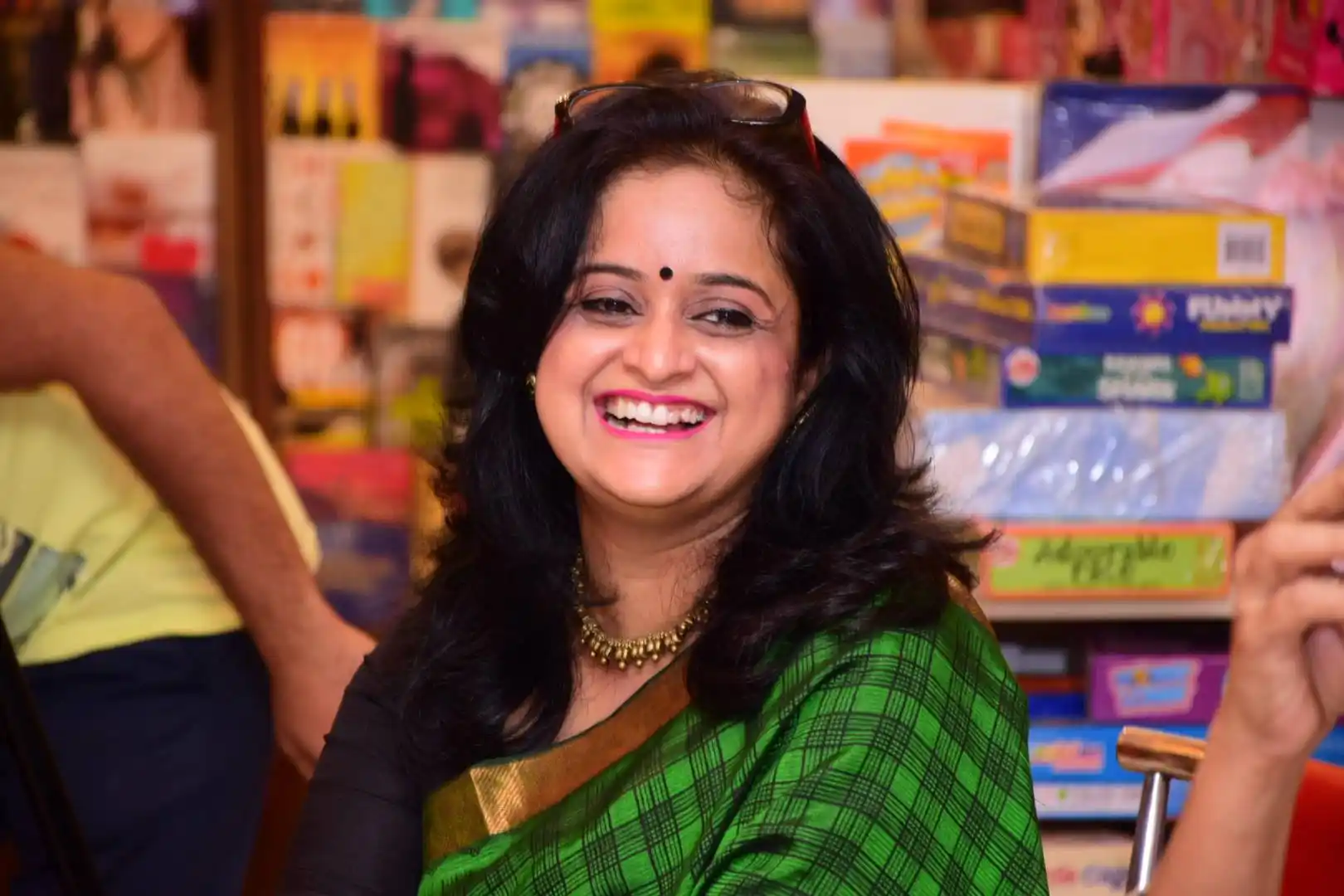 Chandrima Pal is a journalist, columnist, career insomniac and caffeine snob. Loves food. Does travel. Author of A Song for I (Amaryllis) and At Home in Mumbai (Harper Collins).