Poor Mani Shankar Aiyar, suspended over his idiotic remark about the Prime Minister. Aiyar's experiences during the Manmohan Singh regime probably led him to believe that going after the nation's top leader was fair game.
Mani Shankar Aiyar, long-serving member of the Congress party must have been really disappointed last evening when he was suspended from the party. The reason for the Congress disassociating itself from Aiyar faster than a Rahul Gandhi video from 2014, was his loose-lipped comment calling Prime Minister Narendra Modi a "neech kism ka aadmi". A stupid remark, but also reminiscent of a saas berating her long-suffering bahu on a TV soap opera.
This opened up a Pandora's Box for Aiyar, with Modiji clapping back and Congress party president RaGa demanding Aiyar issue an apology.
Caught in the middle of this storm, Aiyar had to backpedal, claiming Hindi is not his first language — a ham-fisted excuse that didn't do much to protect him from the backlash. Poor Aiyar. He's been in Indian politics for a long time, and his experiences during the UPA regime probably led him to believe that going after the PM was fair game.
After all, Aiyar served in Dr Manmohan Singh's cabinet when the latter was PM. Absence might have made the nation's heart grow fonder, but it is impossible to forget that Singh was frequently the target of almost a daily dose of verbal battering by the Opposition and the media during his tenure (although, not all of it undeserved).
The BJP's original rock star, LK Advani, once called Singh "weak" and said that he only acted after receiving orders from 10 Janpath. Publications like TIME and India Today called him "underachiever" and "Dr Dolittle" respectively. During his eight years in office, Singh attracted more vitriol than a fielder who drops a World Cup-winning catch. He wasn't spared even after leaving office, with PM Modi's "raincoat" remark earlier this year, which implied Singh's clean reputation didn't matter compared to his government's record of corruption, finally eliciting a round of sympathy for the oft-bashed politician.
Poor Aiyar. He's been in Indian politics for a long time
Ah well, simpler times. The PM's post during the UPA regime was never considered beyond reproach, possibly because Singh couldn't boast of an army of trolls following him on Twitter. Heck, the man could barely rely on his own team. Backlash for attacking Singh, on the few occasions it arrived, was tepid and half-hearted, unlike the fire and fury that rains down upon those who dare to criticise our current PM. The TIME cover prompted rational debate over Singh's role, and not the "How dare they!" response that would have surely followed if the magazine named Modi an underachiever. And Aiyar is only the latest victim of that — although it is a bit surprising that this is coming from the Congress. In 2007, the suspended leader openly criticised Manmohan Singh's government while being part of the ruling party, and escaped without consequences. In 2017, he can't even criticise the PM while sitting in the Opposition.
Of course, Aiyar's punishment is commensurate with the stature of our current PM. Modiji is a political strongman, widely regarded as the final solution to all of the nation's problems: A cult of personality, which is an armour against criticism. MMS on the other hand, chose to work from beyond the arclights, preferring silence to bombast, even in situations when a little bit of bombast might have helped. Singh couldn't muster half the adoration Modiji inspired, which left him open to insults and mockery.
Which brings us back to Mani Shankar Aiyar. The man did cross a line. But in reality, he was only following a long-established tradition of trash talk in Indian politics. He's learnt it from the best in the business.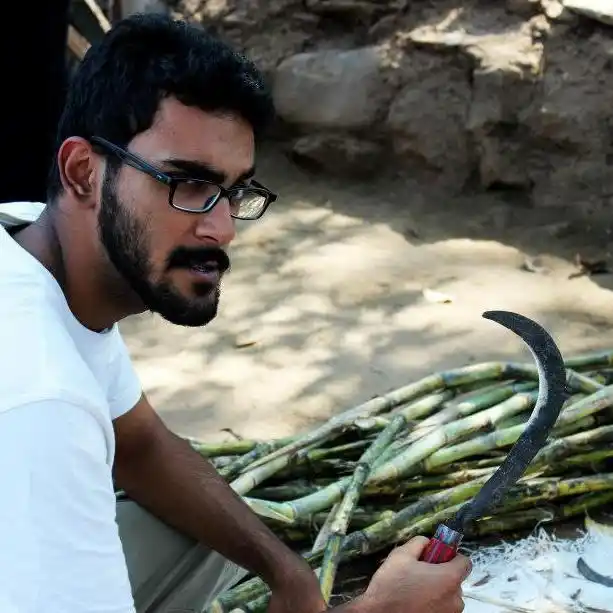 Dushyant Shekhawat really likes his mustache. He grew it himself. You can find him on Twitter at @SeriousDushyant.