During BJP President Amit Shah's roadshow, BJP and Trinamool workers clashed on the streets of Kolkata. A statue of 19th century reformer Ishwar Chandra Vidyasagar was vandalised. And though the violence was unprecedented, for as long as I can remember elections in the state have been a bloody affair.
The spotlight is on Bengal's law and order situation yet again. And those of a certain vintage are having a deep sense of déjà vu. The state that has long worn the cultural capital crown with pride, has also flirted dangerously with violence. A bloodied Jekyll to its peaceful Hyde.
Old-times will tell you about the 1979 Marichjhapi massacre in Sundarbans where thousands of Bangladeshi Hindu refugees were killed by the police, the killings during the Naxalite movement, and the cycle of bloodshed during Panchayat elections and more.
It continues.
On Tuesday, when BJP President Amit Shah reached the gates of Calcutta University, some students shouted anti-BJP slogans and party workers allegedly rushed at them with rods. At the Vidyasagar College, students, learnt to be members of Trinamool Chhatra Parishad, holding up "Go Back Amit Shah" posters were attacked. The situation flared up over time with BJP and Trinamool workers clashing on the streets of Kolkata. Ultimately, the statue of 19th century reformer Ishwar Chandra Vidyasagar was vandalised, with both parties now blaming each other for the shameful act.        
The fracas over Amit Shah's roadshow was once again fuelled discussions on how West Bengal has "emerged" as ground zero for political violence. But for as long as I can remember, there has not been any election that has been uneventful, non-violent; over the past five years, even political rallies and festivals have started taking an ugly turn. This time, given the high stakes, we expected things would get out of hand. But perhaps not on this scale. In phase after polling phase, Bengal has matched Bihar in its violent track record. Special Election Observer Ajay V Nayak compared situation in the state to that of Bihar from a decade ago. "People in Bengal have lost faith in the state police and therefore they are demanding for central forces for free and fair poll. Similar, situation was there in Bihar 10-15 years ago," he said.
Party workers on both sides are being shot at, lynched, hung from trees in plain view. Candidates are being heckled, manhandled, and even beaten up. And this is likely to continue until May 19 when Kolkata goes to vote.
The BJP and the ruling Trinamool are locked in a death duel, as CM Mamata Banerjee pulls out all the stops to keep the Bengal fortress from falling. Political analysts have been debating over why a seemingly peace-loving people are prone to such political violence. Why is it that the land of Nobel Laureates, Magsaysay awardees, poets, singers, wandering minstrels and humanist, socialist filmmakers, is such a hotbed for violence?
A brutish Bengali may not be your "Guns and Guts only for Jats" kinda man. He is still as lethal. A baby-faced, sweet-talking assassin. (Remember Bob Biswas from Kahani?). And he is everywhere.
The truth is that Bengal loves leisure, pleasure, and armchair political debates, just as much as it is fascinated with aggression and authoritarian figures. Netaji asking for blood in exchange of freedom was as much a Bengal icon as Ishwarchandra Vidyasagar, a reformist, education and polymath who fought for women's rights. And whose now fallen bust has triggered a fresh wave of identity politics.  
What most people fail to understand is that an average Bengali child, growing up in the city of Tagore and Ray, Vidyasagar and Rammohan Roy, is far more familiar with violence that in most other cities. The violence here does not happen in a spell, like the 1992 riots in Mumbai. It is far more insidious. Deadly. Acceptable. Even normalised to some extent. A brutish Bengali may not be your "Guns and Guts only for Jats" kinda man. He is still as lethal. A baby-faced, sweet-talking assassin. (Remember Bob Biswas from Kahani?). And he is everywhere.
Growing up in the '70s, we often went to sleep with our elders recounting the horrors of the Naxalite movement. Long before our introduction to "terror tourism" post 26/11, a walk around a typical Kolkata alley, a trip to a relative's house would reveal a bloody history. "This is where my friend had been shot dead." "You see that house? When they drained the water from a pond there, they found three bodies of students." This is a state where an entire generation of students had disappeared. And those who were left behind, made small talk over body counts.
I remember that day in 1984, when we were hurriedly packed off from school because Indira Gandhi had been assassinated. Our bus with about 30 girls was attacked by a mob wielding sticks and stones. It took our driver tremendous courage and presence of mind to steer us away to safety. We reached home and narrated the drama to our horrified parents. Children of our environment that we were, we were proud to have been part of the very adult preoccupation with violence. It did not ever occur to us that we could have been killed.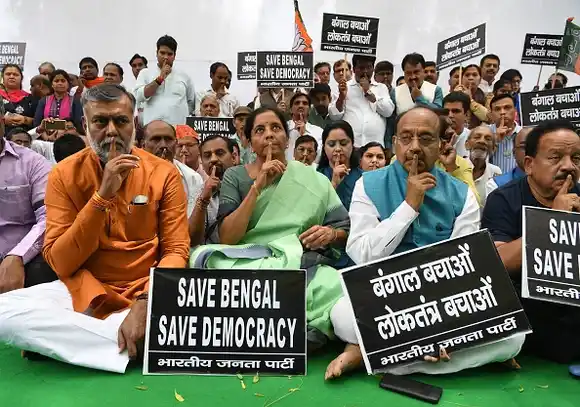 SAJJAD HUSSAIN/AFP/Getty Images
Growing up in the eastern part of the city, in a modest middle-class neighbourhood, we would often witness clashes between the cadres of rival political parties. Crude bombs would be hurled down the lane and wounded men would sometimes take shelter in nearby homes. At the centre of this, were parar dada (neighbourhood bossman), who had strong political affiliations and carried handmade weapons. It was all par for the course. And when it was time for a change of the guard, the dadas simply swapped sides.
The Bengali middle-class in urban pockets, may not have been directly involved with violence, but has always been obsessed with it. During the Bombay riots, we in Kolkata took part in a macabre ritual. We would go up to our terraces and watch the smoke billowing from the tanneries and other commercial establishments that had been set on fire by a mob. My grandmother, a feisty old woman, who had narrowly escaped the Partition, always let her curiosity get the better of her. Curfew had been clamped because the city had failed to insulate itself from the nationwide violence, but she would sneak out to gather more information.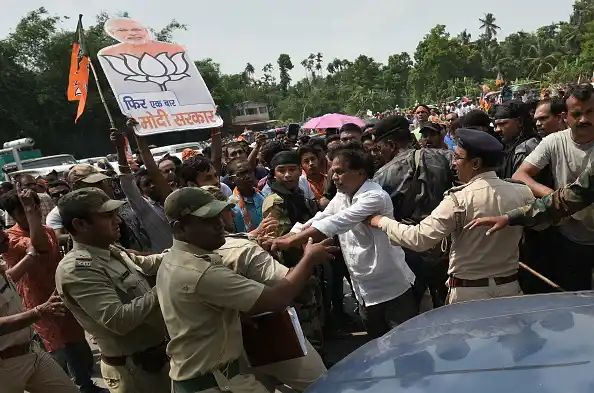 Arijit Sen/Hindustan Times via Getty Images
She would come home from a quick trip to the local bazaar, agog with the latest details. "More people killed," she would say, "I saw a zinda lash on a rickshaw." It took us a while to figure out that she meant a wounded person who was being ferrying in a hand-pulled rickshaw.
The ground reality in Kolkata hasn't changed since; the brutality continues. In the neighbourhoods where tanneries and slums are being replaced by glitzy high rises, gang wars are common. The "syndicate" that controls everything from material supplies for Metro Rail construction to land for IT parks and neighbourhood blood donation drives is not different from Mumbai dons of the '80s and '90s. The bhadralok Bengali who believed in the mantra of simple living and high thinking, has long left the building with a portrait of Tagore or Marx tucked under his arms. In the brash new Kolkata, a young boy riding his bicycle to school will leave you shocked with his choice of cuss words, if you dare to overtake him.
Political analysts will tell you how the roots of Bengal's political violence go much deeper than the Trinamool and Left Front clashes or now the Trinamool and BJP faceoff. Perhaps it has something to do with the fact that Bengal history has never really been free of bloodshed. And that it has something to do with the absence of industry, or jobs in the unorganised sector and a porous border.   
Yet Bengalis will still insist we are a peace-loving people. Unless of course you start messing with all the markers of Bengali pride. Fuchka, football, biryani… and of course politics.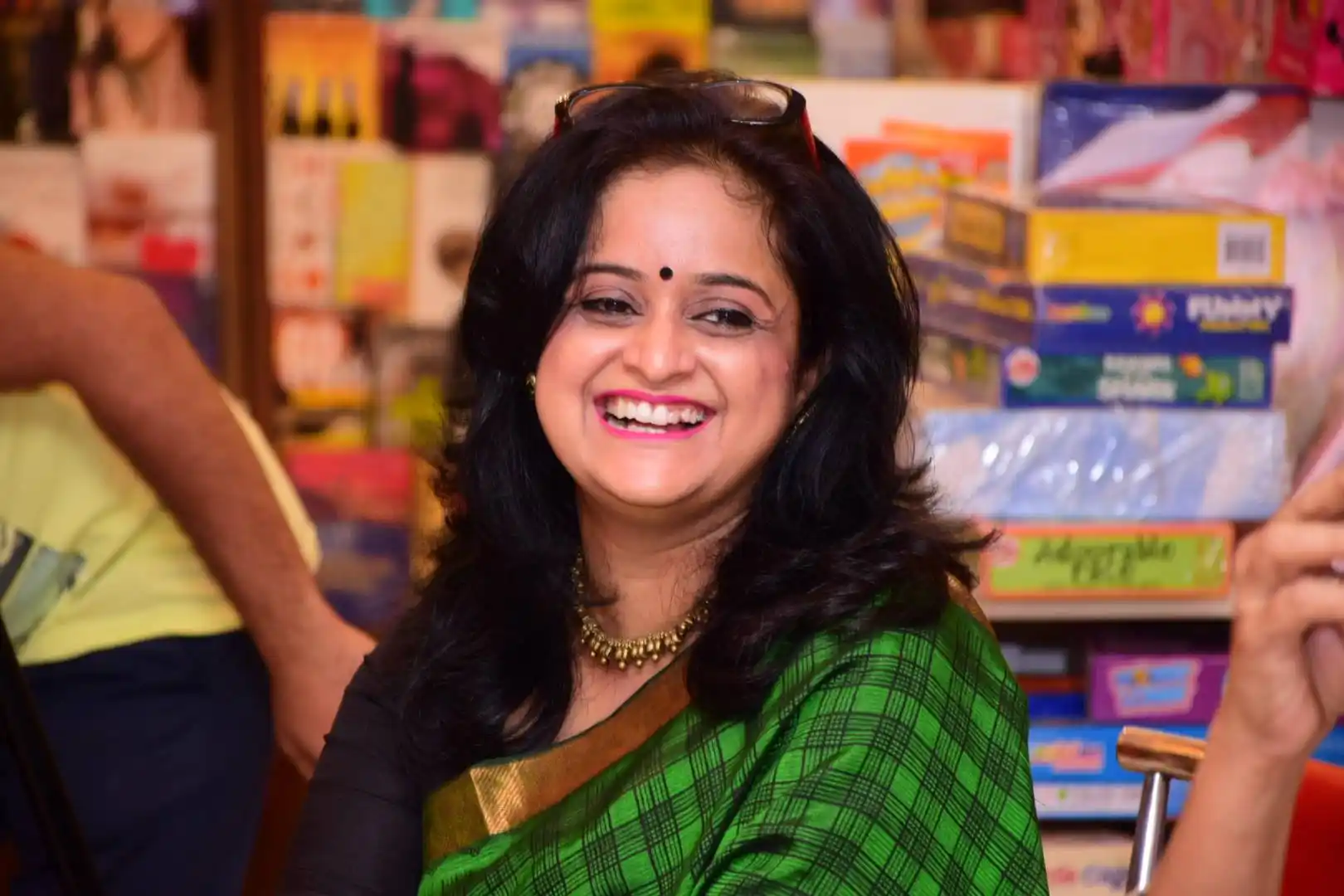 Chandrima Pal is a journalist, columnist, career insomniac and caffeine snob. Loves food. Does travel. Author of A Song for I (Amaryllis) and At Home in Mumbai (Harper Collins).