Recently, 19-month-old Hiba was hit by a pellet in Kashmir's Shopian district and doctors fear she might lose sight in one eye. Often used to quell protests, pellet guns have led to more than 6,000 injuries since they were introduced in the state in 2010. Isn't it time we agreed that they are lethal?
Nineteen-month-old Hiba Nisar had nothing to do with the clashes ensuing outside her home in Kabrin in Shopian district on Sunday morning following an encounter with security forces. Yet when her mother opened the door to their house because her five-year-old son, Hiba's elder brother, was getting breathless due to the tear-gas shelling outside, the security personnel did not hesitate to fire pellets at the unsuspecting family.
Hiba underwent a surgery immediately but doctors at Srinagar's Shri Maharaja Hari Singh Hospital fear she might lose sight in one eye. Hiba has now become the youngest victim of these "non-lethal weapons".
Pellets were first introduced in Jammu and Kashmir in 201o during the stone-pelting protests. They were supplied to security forces in the region after 112 protesters were killed in police firing, leading to a massive international outcry. Since then pellets have been used every time there has been some sort of unrest in the state – so far, they have claimed 14 lives, according to Amnesty International. Two years ago, after the killing of  22-year-old Hizbul Mujahideen commander Burhan Wani led to violence in the state, pellets injured more than 6,000 people of which 782 suffered eye injuries. Among those at the receiving end were children such as Tamana Ashraf, who was then nine.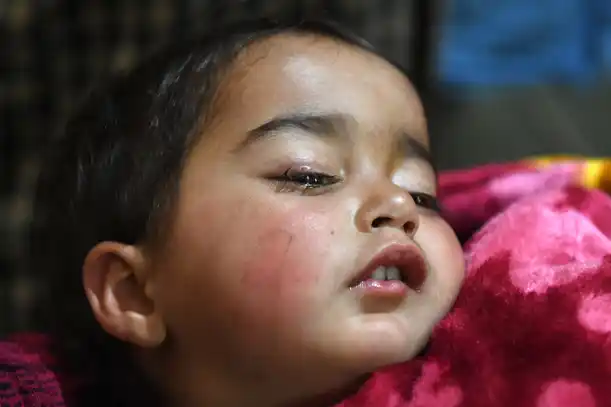 Hiba has now become the youngest victim of these "non-lethal weapons".

Image Credits: TAUSEEF MUSTAFA / AFP / Getty Images
Like Hiba, Tamana wasn't part of any protest, but was simply peeping outside the window of her house in Ganderbal to see what the commotion was, when she was hit. Two years ago, the situation was no different from today. The ophthalmology department at SMHS which is now filled with Hiba's cries, was teeming with many Tamanas in the summer of 2016.
But little did Kashmiris know that they weren't safe even inside the hospital.
Pellets have been used every time there has been some sort of unrest in the state
On July  9, 2016, as Dr Nadeem Rashid took stock of the critical patients, a teenage boy protesting in Anantnag came in with a bullet injury to the abdomen, an AK-47 as they would soon learn, and had to be operated upon immediately. Dr Rashid had just begun the surgery when the police charged inside the hospital and fired teargas shells. Smoke filled the wards; some of it made its way into the operating room. As his eyes flooded with water, Dr Rashid was able to operate upon the boy successfully, but only just. Outside, hospital attendants and volunteers had kept the baton-wielding officials from barging in. Dr Rashid and his team at the District Hospital worked for 50 hours straight.
"Following the spate of injuries in 2016 the government said they would issue 'deflectors' — attachments to stop pellets travelling upwards into people's eyes. The official guidance is to shoot downward. But still, reports of eye injuries keep emerging," a Time magazine report pointed out.
In 2016, when Tamana was discharged from the hospital only 10 per cent of her vision was recovered. At nine, she didn't even know what a pellet is. Nineteen-month old Hiba is even more clueless; no amount of chocolates that visiting relatives bring are enough to pacify her.   
Reporting by Majid Maqbool
This is an updated version of a story published earlier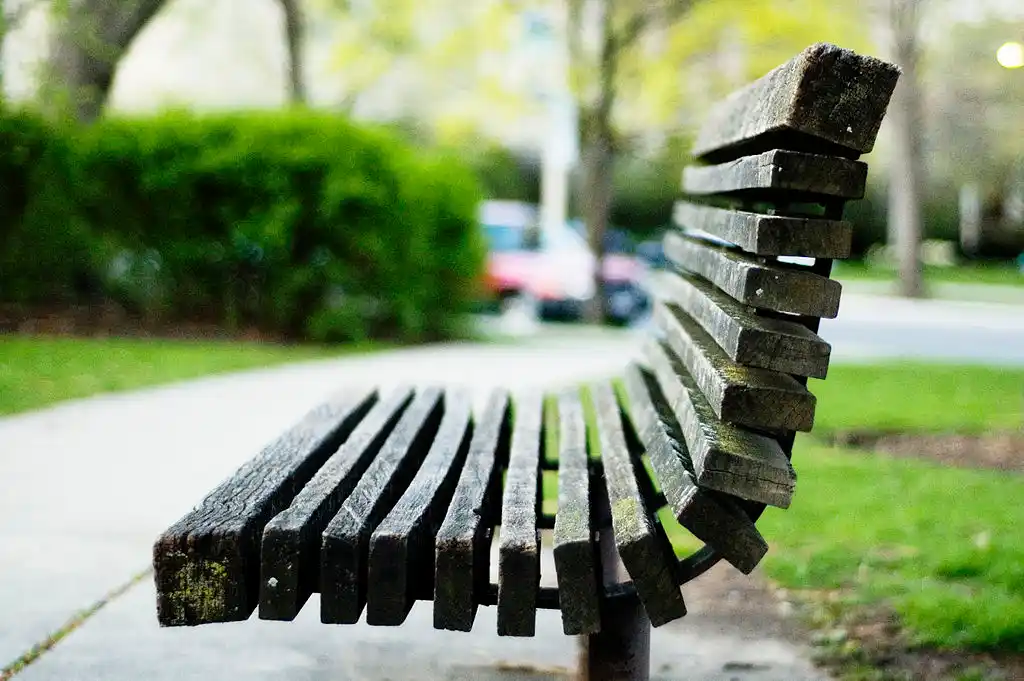 The Arré bench delivers stories that mattress. It hasn't achieved much sofar. But it's getting bedder.