The battle over Karunanidhi's burial at Chennai's Marina Beach unfolded in a tense few hours at the Madras High Court. Jayalalithaa and Karunanidhi's final farewells, symphonised by their followers and the state, will now become part of their personal mythology.
Gabriel Garcia Marquez's novella, Chronicle of a Death Foretold, is centred around the impending killing of Santiago Nasar by the Vicario twins, Pedro and Pablo. In the narrative, several friends and well-wishers in an unidentified Colombian town, attempt to warn Santiago about the brothers, but eventually fail. The protracted climax of the book ends with a frightening attack, where Santiago is stabbed more than 20 times: In a particularly macabre sequence, he is described carrying his own entrails into his house where he collapses and dies.
This week, closer home in Chennai, we witnessed another death that was foreseen: that of Dravida Munnetra Kazhagam leader and former Tamil Nadu chief minister, M Karunanidhi. Ninety-four-year-old "Kalaignar", or artist, served as the DMK chief for 50 years, spearheading some of the most dramatic shifts in Tamil Nadu politics. If his life was marked by high-voltage drama, the death of the "wily" old man of TN has proven to be no less striking.
As thousands thronged Rajaji Hall to pay their last respects, another spectacle unfolded at the Madras High Court. Last night, the court convened a rare midnight hearing on the DMK's petition seeking permission to bury Karunanidhi along Chennai's Marina Beach. The party has argued that it is only in keeping with state honours – the beach is also home to memorials to former TN chief ministers like CN Annadurai, MG Ramachandran, and Jayalalithaa. But the Tamil Nadu government, headed by DMK arch-rivals AIADMK, had earlier rejected the request, leading to the court hearing. Even though the court has ruled in DMK's favour and Karunanidhi will finally rest at Marina Beach, the DMK had termed the state government's denial of the burial spot as "reeking of pettiness and political vendetta."
As always, the threat of violence had loomed large, with multiple calls by party leaders for DMK followers to maintain peace. Because in Tamil Nadu, life and death are theatrical set pieces. 
We witnessed that with the death of the multi-epitheted J Jayalalithaa, Amma, the Iron Lady, Puratchi Thalaivi, in 2016. The woman who served as the chief minister of Tamil Nadu for five terms passed away after a prolonged illness that lasted 75 days in Chennai's Apollo hospital, finally claimed by a cardiac arrest. But the aftermath of her death, which led to an expected outpouring of broadcast grief, was diametrically opposite to the lonely one in the novella.
An idea of what might follow Jayalalithaa's death was evident in tweets and Facebook statuses encouraging Chennai to "stay calm". Those calls for composure were in reaction to the chaos that ensued after the death of Jaya's political mentor, MG Ramachandran. In 1987, when Puratchi Thalaivar died following a stroke, violent riots broke out across Tamil Nadu. Public institutions and transport vehicles were damaged by mobs, even as close to 30 of MGR's followers committed suicide. This spate of theatrics led the administration to issue shoot-at-sight orders.
In stark relief, Jayalalithaa's funeral did not go off script, except her surprise burial next to MGR, instead of a cremation in accordance with Hindu rites. No riots broke out, although the AIADMK claimed that around 77 people had died of shock upon hearing of her passing. "Shock deaths" of followers are a staple of the Tamil Nadu politician's passing, as evidenced by the DMK claim that 21 party workers died hearing of Karunanidhi's worsening health. 
Jayalalithaa's death and funeral – as that of influential politicians before her – has unfolded as a stage-managed performance: In the public eye, with dignity, orchestrated keeping in mind what the New Yorker described as "Big History" while referring to the death of Cuban leader Fidel Castro. It is going to be the same with Karunanidhi's death. There is no denying either Castro, Karunanidhi, or Jayalalithaa's enormous mass appeal, but each of their wakes was a show with one eye on the passing and the other on how it would appear in history textbooks – or in our current register, YouTube videos.
The Cuban revolutionary, who died on November 25, was also buried with full state honours. His closing march was a two-day procession around the country leading up to Santiago de Cuba, where he was buried next to another national hero, José Martí. As his bier was being led around the country, the Cuban government ensured citizens lined up nearly every inch of the way, holding up the national flag. In places along the route that are uninhabited, the government took busloads of people and ensured there was human presence, ready to display their respect for Castro, who left behind a conflicted legacy. Much of the expression of sorrow for the beloved leader was genuine – and where it wasn't, it was guaranteed by the state.
There is no denying Karunanidhi or Jayalalithaa's enormous mass appeal, but their wakes were planned with one eye on the passing and the other on how it would appear in history textbooks.
Castro's funeral was slightly at odds with his own dying wish of ensuring that a "cult of personality should not be allowed to flourish after his death". This roughly means that no statues or streets will be named after him. This little order, which has myth-making capabilities of its own, is almost laughable – especially in the face of the state-mandated exhibition of grief that followed the death of Kim Jong-Il seven years ago, half a world away in North Korea.
Soon after news of the death of the "eternal leader" (which was coupled with Kim Jong-un's coronation), there surfaced pictures and videos of North Koreans weeping theatrically. Men and women alike were breaking down, clawing at their heads, and falling to their knees in the streets of Pyongyang. This was North Korea, where nothing is as it seems and the images of the country's citizens, mourning the death of a ruthless dictator who had presided over a famine, seemed like a cruel punchline. A report in the New Yorker answered the question of what they were crying for: "…their country, their pasts, the future […] and the lives they might risk if they don't cry at all. The BBC's John Simpson, who was in Seoul watching the television footage, noted that 'you could sometimes see clearly that people were waiting for their cue to start weeping.'"
Back home in India, in another time, another contentious, dictator-loving politician was led on his camera-ready curtain call after extensive preparation that brought a mighty metropolis to a standstill. Shiv Sena supremo Bal Thackeray might have left behind a deeply divisive legacy, but his death managed to unite crores of people who turned up at his funeral. It led the Times of India to dub it – in an uncharacteristic display of drollery – the "million mourners club".
At the procession, a kilometre-long saffron flag snaked through Shivaji Park – an exhibit for the thousands of cameras that were trained at the funeral. Bal Thackeray, physically hollowed-out by life, had his stature restored by death, thanks to his PR machinery that functioned in overdrive.
This is how we will remember Jayalalithaa, Fidel Castro, Bal Thackeray. Their final farewells, written in indelible ink on public memory, will now become part of the persona they occupied when alive. Their swansong salutations, symphonised by their followers and the state, part of their mythology.
We'll wait to hear how the Karunanidhi saga finally turns out.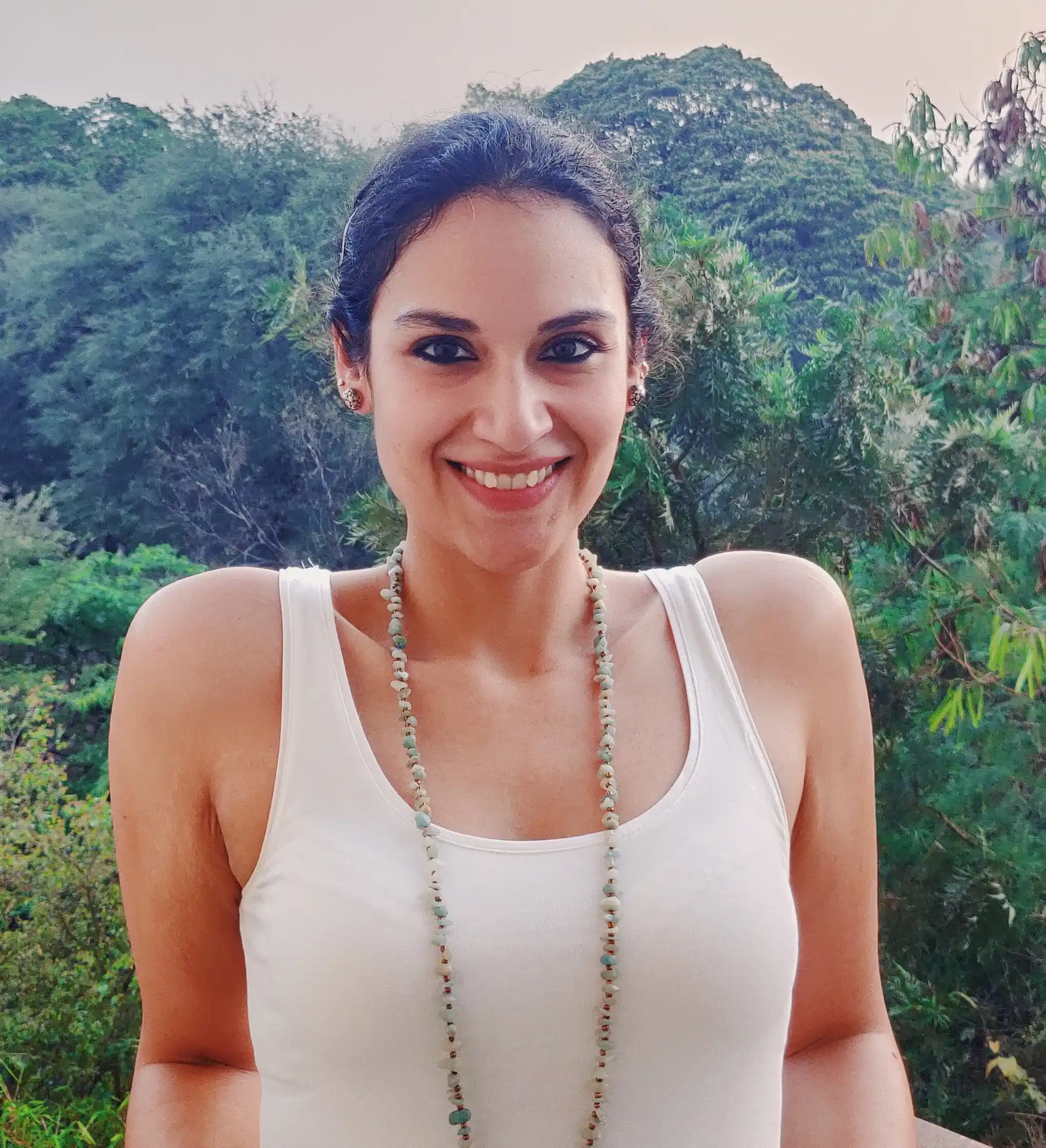 Karanjeet Kaur likes Mughal miniatures, mountains, moot points, and alliteration. She is the Creative Editor at Arré and tweets as @kaju_katri.