Even while she was alive, Jayalalithaa had few politicians that could be truly considered her peers. One year after her death, she's in even more elite company.
Jayalalithaa, Amma, Puratchi Thalaivi. It's been a year since the demise of the woman who came to sit at the confluence of every conduit of power in Tamil Nadu over the course of a reign lasting beyond two decades. It's been a year since the attention of most of India — and all of Tamil Nadu — was fixed on Apollo Hospital in Chennai. A year since a messy power tussle to succeed Amma began.
And yet, Jayalalithaa's spell has not faded. If anything, it has only been burnished to a glow.
Every time a great leader dies, I am reminded of Julius Caesar. More specifically, Shakespeare's words, delivered by Antony:
The evil that men do lives after them;
The good is oft interred with their bones;
So let it be with Caesar.
With Jayalalithaa however, things are more complicated. Amma's legacy as the steward and custodian of Tamil Nadu, is full of shades of grey. On one hand, she was literally a mother figure to thousands of her state's poor through her various social welfare schemes and programmes; on the other, she was an Orwellian despot who silenced media and arrested opponents with an iron fist. To her coterie of loyalists, also dubbed "the Mannargudi mafia", she was a benevolent leader under whose auspices they prospered; while to her opponents, like DMK's Karunanidhi, she was a nemesis extraordinaire. You don't get to the top without making a few enemies, and in her lifetime, Jayalalithaa was an expert player in the dirty game of politics.
Yet, as Amma's death anniversary rolls around, the memories are beginning to lose their nuance. Though her history might be chequered, her larger-than-life image and the adoration she commanded amongst the masses are like a sword in the stone. Like Excalibur, whosoever can draw forth their power will become rightful ruler of the land.
Which is why the scuffle to succeed her as Chief Minister of Tamil Nadu and wrest control of the AIADMK, turned into such a clusterfuck. Sasikala, alternatively Amma's bestie and her enemy, eventually lost by being convicted in a disproportionate assets case. O Panneerselvam, the other contender and a man with a personality of a glass of water, took Amma's place at the head of the AIADMK table.
Sasikala's conviction was akin to a purging of Jayalalithaa's hit-and-miss legacy; Panneer kept the popular support and CM position, while Sasikala inherited the legacy of corruption and abuse of power. Jayalalithaa's identity was neatly divided, with the unpleasant aspect sent to jail to be kept out of sight, and the whitewashing could begin.
Even while she was alive, there were few politicians who could be considered Jayalalithaa's peers. One year after her death, she's in even more elite company. Sardar Vallabhai Patel, Mahatma Gandhi, and other freedom fighters continue to occupy the heroes' gallery, but rarely in modern independent India does a politician continue to receive adoration after their deaths.
On one hand, Jayalalitha was a mother figure to thousands of her state's poor, while on the other, she was an Orwellian despot who silenced media and arrested opponents with an iron fist.
Another prominent example from recent times, of a politician who has overcome the failure of public memory that accompanies death, is Bal Thackeray. Regardless of how polarising he was during his time heading the Shiv Sena, possibly the nation's most mainstream parochial political party, Balasaheb is now viewed with almost saint-like reverence, five years since he died.
Mumbai, the Sena's stronghold, has not been able to forget the sight of Thackeray's piercing glare in his wizened face, as the Sena supremo (have no doubts, he is still the supremo), continues to adorn posters and hoardings across the city. So abiding is his aura that his face continues to dwarf those of other, active — and alive — leaders on these banners. Invoking his memory is the trump card of Sena politics, and this enduring, posthumous cult of personality is what catapults Bal Thackeray into a league of his own.
During the course of her political career, Jayalalithaa also secured for herself a similar afterlife to Bal Thackeray. Through countless Amma-branded schemes, the searing of her image into public consciousness through repeated exposure, and the manner in which her loyalists will fiercely defend her legacy, she too will ascend to the political equivalent of Valhalla, and become an icon far more powerful than a mere politician.
Simply wielding impressive power in office is not enough to secure admittance into this exclusive club. There's many a late Prime Minister who doesn't have the same political currency as Thackeray or Jayalalithaa after death. For example, the well-loved Lal Bahadur Shastri, the man behind the much-quoted "Jai Jawan, Jai Kisan" slogan, is rarely brought up in contemporary political debates. And if you live long enough to see you star dim, then you've missed your chance. One-time stalwarts like Atal Bihari Vajpayee and LK Advani have receded into the background of their party, and are not likely to overshadow their living successors once they pass.
It takes a combination of factors: winning the hearts and minds of the public, commanding an undisputed position of supremacy within your own party, and most importantly, being snatched away at the apex of your powers, at a point when your decline is inconceivable. Indira Gandhi had these traits as well, and she is also an icon whose name still gets attention, albeit of a more controversial nature. All three of these leaders' stay at the top was cut short abruptly, and their shoes were too big for anyone else to step into. So, their legend grew to fill the void. As Neil Young sang (and Kurt Cobain hijacked), "It's better to burn out, than fade away."
It's now been 33 years since Indira's passing, and five years since Thackeray's, and the two show no signs of fading. So shall it be with Jayalalithaa. Whatever befalls her followers, Tamil Nadu is never going to forget its Amma.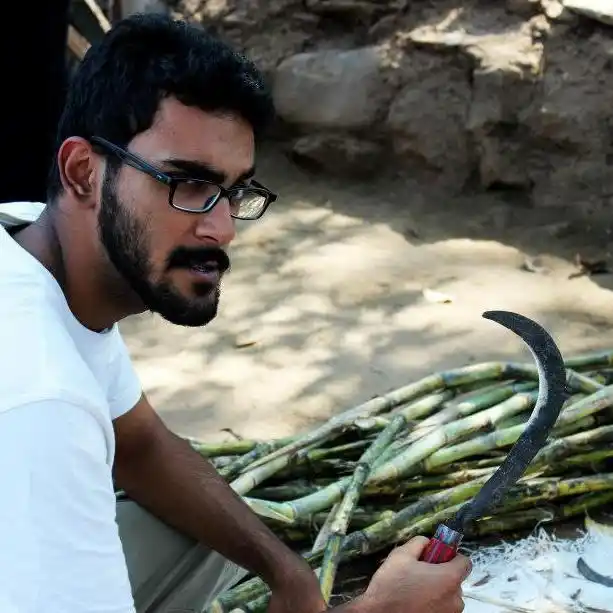 Dushyant Shekhawat really likes his mustache. He grew it himself. You can find him on Twitter at @SeriousDushyant.