Republican Senator David Perdue intentionally mispronounced Vice-Presidential candidate Kamala Harris' name at a rally. Now desis and other people of colour are using the hashtag "MyNameIs" to give Americans a lesson on how to pronounce their names correctly and "push back at the bigotry".
As the race for the US presidential election heats up, candidates from both sides have been locked in a war of words to prove who is more capable of running the country. Well, some candidates, at least.
This weekend, Republican senator David Perdue made headlines for all the wrong reasons, after he intentionally mispronounced Democratic senator and Vice-Presidential candidate Kamala Harris' name at a rally in his home state Georgia.
"KAH-mah-lah? Kah-MAH-lah? Kamala-mala-mala?! I don't know, whatever," he said to peals of laughter before introducing US President Donald Trump on stage. While the senator later tweeted that he meant "nothing by it", his evident mockery caught the ire of both Indian-Americans and African-Americans on social media, who decided to hit back by educating the senator on their names.
My great grandmother's name was Kamala. Not "Kamala-mala-mala, I don't know, whatever."#MyNameIs Gautam. It means bright light. The kind of bright light a Biden-Harris Administration will represent. And that is why #IWillVote.

Join me & make a plan at https://t.co/M8JYgEwDe2. https://t.co/B1JTEbaEYx

— Gautam Raghavan (@gauragDC) October 17, 2020
#MyNameIs Meenakshi. I'm named after the Hindu goddess, as well as my great great grandmother. I come from a long line of strong women who taught me to be proud of my heritage and to demand respect—especially from racist white men like @sendavidperdue who are threatened by us. https://t.co/Bonzz5n3Xu

— Meena Harris (@meenaharris) October 17, 2020
Using the hashtag "MyNameIs" several people of colour shared the meanings behind their names to "push back at the bigotry". The campaign was orchestrated by Amit Jain, presidential candidate Joe Biden's Asian American and Pacific Islander Outreach Coordinator, hours after Harris' press secretary called Perdue's remarks "incredibly racist".
#MyNameIs Aftab. It means sunshine. In one generation, my parents have gone from immigrating to this country to watching their son serve as an elected official.

I can't wait to vote for @JoeBiden and @KamalaHarris because they value diversity and believe in our American story. https://t.co/KyXLrgx6lX

— Aftab Pureval (@AftabPureval) October 17, 2020
#MyNameIs Swati.

I'm named after a star in the sky.

For over 1500 yrs, a lyrical Sanskrit poem has celebrated the mystical moment under this star when a dewdrop falls from the heavens into an oyster, creating a precious pearl.

This pearl just voted. https://t.co/AxRMRH2OdG

— Swati Mylavarapu (@Swatipedia) October 17, 2020
Several immigrants of Indian-origin also took the time out to provide Senator Perdue the correct pronunciation of their names, so he wouldn't make that "mistake" again.
#MyNameIs Kimberly Asha Mukerjee. I'm half-Indian just like @KamalaHarris and I'm proud of my heritage. My last name is pronounced Mook-er-gee. My middle name means hope in Bengali.

And hope is exactly what I have for our country. When we #vote, things change. #VoteBidenHarris https://t.co/eJWwVVISe6

— Kim Mukerjee, MD, MPH (@KimMukerjee) October 17, 2020
P.S. My favorite #MyNameIs story is my dad's: His name is "Jai" — which means "Victory" — and is quite possibly the easiest Indian name in the world to pronounce. However, when he arrived in America, he went by "Jack" 🤷🏾‍♀️😂😂😂 https://t.co/dNJO6SZHKq

— Asha Rangappa (@AshaRangappa_) October 19, 2020
Perdue's "joke" has cleared backfired. Defending his remarks, his spokesperson said, ""Senator Perdue simply mispronounced Senator Harris' name, and he didn't mean anything by it."
However, such everyday racism cannot be brushed under the carpet. Journalist Anushay Hossain wrote in CNN, "Even after living in America for over two decades, despite all the mockery and failed attempts at pronouncing my name correctly that still happen on a regular basis, I never submitted to the American need of giving anyone with a "difficult" sounding name a nickname. I am proud that I had the conviction and courage all these years to not allow people to call me 'Anu' or 'Annie.' My name is Anushay."
"There is obviously also a larger dog-whistle at play here that's insinuating that names that sound foreign and non-White and are less American." – @AnushayHossainhttps://t.co/8tfCjy6oM2

— CNN Opinion (@CNNOpinion) October 18, 2020
What's worse is that it's almost always women in high positions who are at the receiving end of such disparaging statements. Many will remember a few years ago when Michelle Obama spoke about the racism she had to endure when trying to get ice cream for her two daughters. This is despite her having been the first lady of that country.
Clearly, some things never change.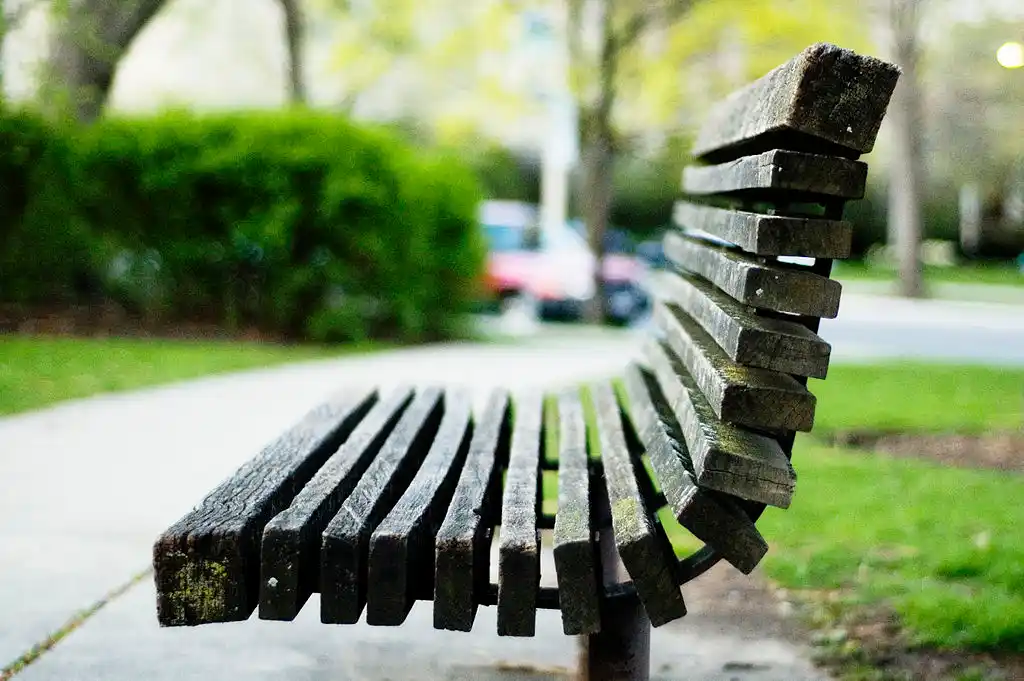 The Arré bench delivers stories that mattress. It hasn't achieved much sofar. But it's getting bedder.