US President Donald Trump has temporarily suspended H1-B visas until December 31. These work visas are extremely popular among Indian IT companies.
In April this year, US President Donald Trump issued an executive order that banned the entry of foreign workers in the country for 60 days. As that period draws to a close, the Trump administration has extended the ban, as well as suspended work visas like the H-1B visa and H-2B visa until December 31. In addition to suspending these sought-after visas, the Trump administration is also planning to overhaul the system of how these visas are awarded, moving from a lottery-based system to one that selects candidates with higher salaries. This is supposed to protect jobs in the US, which is facing rising unemployment in the wake of the coronavirus pandemic.
Breaking News: President Trump will sign an executive order suspending foreign work visas, barring hundreds of thousands of people from coming to work in the U.S. The move includes the H-1B program for high-skilled workers and several other categories. https://t.co/ELdmTrwF4l

— The New York Times (@nytimes) June 22, 2020
One of the fields that will be hardest hit by this suspension of the H-1B visa is information technology, especially for Indian companies. Reports state that out of the 85,000 H-1B visas that are given out each year, Indians account for approximately 70 per cent of the applicants. A change in the H-1B visa programme is likely to hit big IT firms such as Infosys, TCS, Wipro and even American giants such as Google, Facebook, Microsoft, says BBC journalist Arunoday Mukharji.
In election year, #Trump changes visa norms to protect American jobs- suspends H1B, H4, L1 and J1 visas till the end of the year. Those already in the US need not worry. 60 second explainer on how Indians will be severely impacted by the decision #coronavirus @BBCIndia @BBCWorld pic.twitter.com/tOwp6BU9mR

— Arunoday Mukharji (@ArunodayM) June 23, 2020
Sundar Pichai, the CEO of Google and an immigrant himself, expressed disappointment with Trump's executive order, which he sees as being a roadblock to talented individuals seeking employment in the US. "Disappointed by today's proclamation – we'll continue to stand with immigrants and work to expand opportunity for all," he wrote on Twitter.
Immigration has contributed immensely to America's economic success, making it a global leader in tech, and also Google the company it is today. Disappointed by today's proclamation – we'll continue to stand with immigrants and work to expand opportunity for all.

— Sundar Pichai (@sundarpichai) June 22, 2020
While existing H-1B visa holders are not affected at the moment, the announcement is a hurdle for anyone currently seeking a career in the US through this visa. Along with Pichai, companies like Twitter and Amazon also criticised the order, terming it as "short-sighted".  On social media too Trump received flak for freezing work visas.
The suspension of the H1B visa program is bad for the US, bad for innovation, and will shatter dreams and disrupt lives. As a former H1B visa holder, my heart goes out to all the families affected.

— Andrew Ng (@AndrewYNg) June 23, 2020
Being able to attract the best and the brightest through the H1-B visa program has made America more successful and resilient. Knowing how to tap foreign talent is a US strength, not a weakness! #H1B #usindia

— Alice G Wells (@AliceGWells) June 23, 2020
In India, critics were quick to point out that "Namaste Trump" and "Howdy Modi" weren't so much of a success.
Modi spent ₹3.7 crores on flowers to beautify Trump's route from the airport to Motera stadium in Ahmedabad for 'Namaste Trump' rally

All that got us was
🔸More Corona cases
🔸Cancellation of H1-B visas

But be rest assured, Modi won't say a word against his BFF Doland

— Srivatsa (@srivatsayb) June 23, 2020
#HowdyModi pic.twitter.com/TafA9DQTLp

— Mohammed Zubair (@zoo_bear) June 23, 2020
Trump has suspended H1B visas.

About 70% of H1B visas are issued to Indians. This is an immense blow for Indian professionals.

Does PM Modi have the guts to call Trump & object to this?

Modi campaigns for Trump, and yet, this is how much Trump cares for Modi's "friendship". 🙄

— Saket Gokhale (@SaketGokhale) June 23, 2020
Meanwhile, Trump and his administration believe that the suspension of the visa programme will enable more unemployed Americans to find jobs, and that the new regulations will drive up the skill level and wage level of those who enter the country on H-1B and similar visas. "With some exceptions, we should not permit large numbers of foreign workers to enter the United States at a time when so many Americans are out of work," said an official statement by the White House.
In an election year, the move is apparently aimed at energising Trump's standing with US voters. As for the many Indians hoping to find work in the US, the closest they will get to anything American this year is February's Namaste Trump event.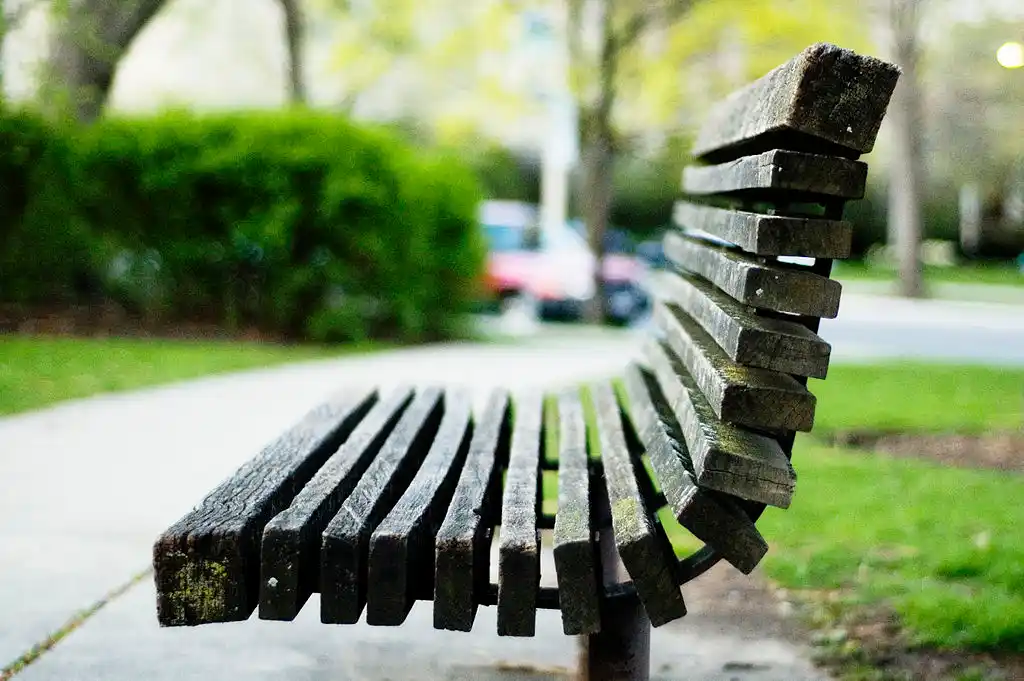 The Arré bench delivers stories that mattress. It hasn't achieved much sofar. But it's getting bedder.