I know you all think that fake voters are not supposed to exist, but we do. We're present at multiple booths at the same time, hiding in plain sight with our nondescript names. Maybe we wouldn't if the lot of you didn't treat Voting Day as a bonus holiday, and actually showed up to exercise your franchise.
OK India, the jig is up. Well played, you finally caught me. The Congress went to the Election Commission on Sunday with the discovery of 60 lakh fake voter ID cards in Madhya Pradesh, and my time in the shadows came to an end. Now, the entire nation is talking about fake voter IDs and I'm not sure I'm comfortable with all the attention.
I know you all think that I'm not supposed to exist, but I do. I'm alive and kicking on voter lists across the nation. I have a full-time job massaging the egos of politicians by making them think they enjoy popular support. And if you think I'm alone, think again. It's the world's largest democracy, and you have me and my fellow ghosts to thank every time anybody from Aaj Tak to the BBC reports on the staggering voter turnouts in Indian elections. Well, partly.
You might be offended by me adding my special seasoning to this potboiler we call Indian democracy, but please, don't throw stones if you live in a glass house. I know for a fact that a lot of you treat Voting Day as a bonus holiday, and never actually show up to the booths to exercise your franchise. I know this because I'm present at multiple booths at the same time, my nondescript, generic name and passport photo hiding amongst the hundreds of others on the rolls. As the Congress pointed out, one of my fellow Fake Voters was registered on 26 different lists! We are everywhere and nowhere at the same time. We are Legion.
After the Congress' announcement, the EC has ordered a probe into the issue. Life's about to get much, much harder for us Fake Voters, when it was never easy to begin with. Right now, the Congress is laying the blame for our creation at BJP's door, while earlier this year in May, BJP President Amit Shah was accusing the Congress of using fake voter IDs in Karnataka. Even though the IDs in Karnataka were discovered to be genuine, and not fake like Shah claimed, we've been around for much longer.
Yet, it hurts me that the same people who profit off of our existence, are embarrassed that we exist. No party wants to associate with us publicly. We're political Jon Snows – unwanted bastards whose questionable parentage fuels umpteen internet conspiracy theories.
The only solace is that we don't actually have to live in a country ruled by the goons we're "voting" into power.
You think our job is easy? Being a fake voter is no bed of roses! Try sleeping at night with the knowledge that the sole purpose of your existence is to ensure that corrupt and criminal politicians can acquire more power. The only solace I have is that we don't actually have to live in a country ruled by the goons we're "voting" into power. We leave that to you sods. This one scrap of comfort allows us to keep doing our job election after election, no matter how dystopian the results might appear.
We aren't the only ghosts working in the shadows. The Facebook and Twitter bot accounts – who in my professional opinion give themselves away as fakes with alarming regularity – are much more ubiquitous than us. Even though our role is less sexy and high-profile, I'd like to think we're much more important. Some would say comparing undermining the fundamental machinery of democracy with organising a Twitter boycott of Veere Di Wedding over Swara Bhaskar's masturbation scene, is an "apples and oranges" discussion. Screw that. I want credit! I can determine the fate of governments for five-year terms, all these trolls can determine is who will trend for a day.
Or at least, I used to be able to do those things.
With the EC ordering a probe, my time pulling strings like a puppet-master might be over. It's a shame really. I was looking forward to receiving a lot of business from all sides of the political spectrum next year. If the clampdown on me and my fellow Fake Voters is as stringent as being promised, I might not get to be in the thick of the action like I hoped.
Still, there has to be a silver lining. Perhaps this will be one job sector that the government can destroy without receiving widespread criticism. Goodbye, dear friends.
Love,
The Fake Voter
PS: Hey EVM, if you're reading this, they're onto us.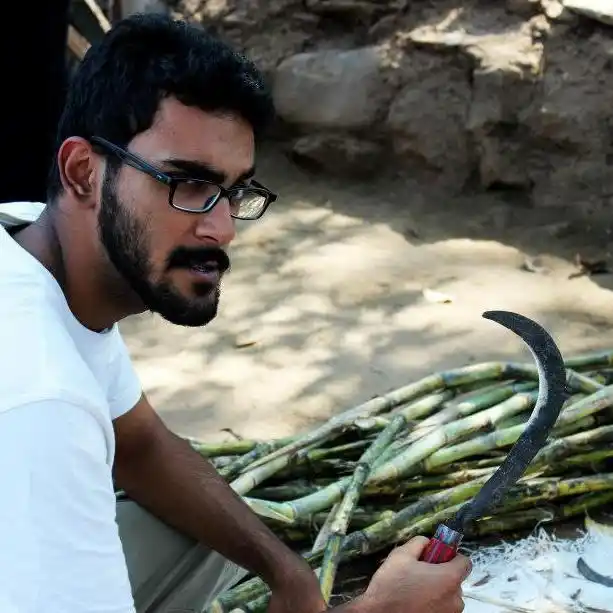 Dushyant Shekhawat really likes his mustache. He grew it himself. You can find him on Twitter at @SeriousDushyant.