With PM Narendra Modi and My Name is RaGa readying for release, who will win the battle of the biopics this election season? If the reception to The Accidental Prime Minister is any indication, regardless of how the Lok Sabha elections turn out, the box office will belong to the BJP.
In a few weeks, NaMo bhakts and Gandhi-lovers alike will take to the streets to enthusiastically cast their votes. Already, horses are being traded, with ex-BJP MP and former actor Shatrughan Sinha jumping ship just yesterday to Congress. But there's more to the nexus between politicians and Bollywood than just former actors joining parties. They're also the frontline warriors in a parallel battle for the nation's hearts that's been raging on the silver screen since early January, when The Accidental Prime Minister released.
To call this poorly made piece of propaganda a film seems generous. The Accidental Prime Minister was excruciating not just because of Anupam Kher's frankly awful caricaturish portrayal of PM Manmohan Singh, or the treatment of the Gandhi dynasty as a villainous mafia — which they might well be. But it really was the worst thing Bollywood has produced since Half Girlfriend.
Is the lesson here that we should stop trying to adapt bestselling books into films? Not as far as politicians are concerned. Instead, The Accidental Prime Minister has become a primer in How To Make An Election-Year Movie. Scheduled for release smack-dab in the middle of polling season is Vivek (Anand?) Oberoi-starrer, PM Narendra Modi. Ostensibly a biopic, the film is meant to release on April 5, a mere six days before the polls open. Eros Now is set to release a web series called Modi: Journey of a Common Man in April too, and recently launched the trailer. Then there's the biopic My Name Is RaGa, whose teaser premiered in February, once again promising an April release. Director Rupesh Paul is known for such gems as Saint Dracula 3D and Kamasutra 3D — and had initially planned to make something called NaMo 4D back in 2014.
Besides the fact that we've been deprived of seeing what would have been the definitive Modi biopic, with more dimensions than the man himself, we might not get to see any of these movies release anytime soon. The Election Commission has got into action, responding to the Opposition's demands to release PM Narendra Modi only after the elections in order to uphold the Model Code of Conduct. (This move by Congress is slightly less hypocritical than it seems, as little has been heard about the status of My Name is RaGa lately, and it's not clear whether the film will release at all.)
But the makers of PM Narendra Modi have insisted that they are not affiliated with the BJP, and that delaying their film amounts to restriction of free speech. They also claimed that "[The Opposition] are raising objections only because of the release date," which, yeah, duh.
Just like My Name Is RaGa will never address his status as an undeserving political scion, PM Narendra Modi will not touch NaMo's embattled tenure as Gujarat CM
This freedom-of-speech defence is a bit rich too, given that over a 100, mostly independent, filmmakers from around the country signed an appeal today, asking the nation not to vote for the BJP. The statement by Artists Unite India cited concerns over freedom of expression and censorship saying, "Let us not forget that some of our eminent writers and media persons lost their lives because they dared to dissent." The artists' collective also criticised the government for disrespecting the Constitution and stoking division by keeping the truth from the public.
And it's hard to argue when the makers of PM Narendra Modi get to plead their case before the EC, while Belgian-born development activist Jean Dreze, who has long worked in India, was detained by Jharkhand police for organising a meeting without permission. What incendiary political views was he going to express? Dreze wanted to speak about pensions and right to food.
It's far from the first time that activists have been held to a higher standard than the dregs of Bollywood. Although Paul claimed that My Name Is RaGa would not glorify the Congress President, the teaser tells a different story — of a kid in an over-the-top horror movie whose beloved grandmother and father are assassinated, and who goes on to triumph over widespread contempt to resurrect the Grand Old Party. Sure, the facts are roughly correct, but the tone seems to skim over the legitimate reasons why RaGa and the Congress were objects of ridicule in the first place. Hello, 2G, anyone?!
Just like My Name Is RaGa will never address his status as an undeserving political scion, PM Narendra Modi will not touch NaMo's embattled tenure as Gujarat CM with a bargepole. Nor is it likely to show how deeply demonetisation affected the nation, or the communal tensions that have marred his Prime Ministerial legacy. Complaints by artists, academics, and activists will likely go ignored in this supposed biopic, and in the upcoming web series about PM Modi's life.
It's unfortunate to see two genuinely interesting stories of complicated men and leaders relegated to cheap campaign ads. But then, none of this is exactly news. The real question is, who's winning the propaganda wars? On one hand, My Name Is RaGa, PM Narendra Modi, and Modi: Journey of A Common Man feature laughably bad dialogue, wooden acting – and in Oberoi's case, a fearsome prosthetic nose. Still, as usual, NaMo is head and shoulders above RaGa in the marketing department, thanks to steady promotions for both the web series and the movie — and filmmakers who are willing to take on the EC. Regardless of how the Lok Sabha elections turn out, the box office will belong to the BJP.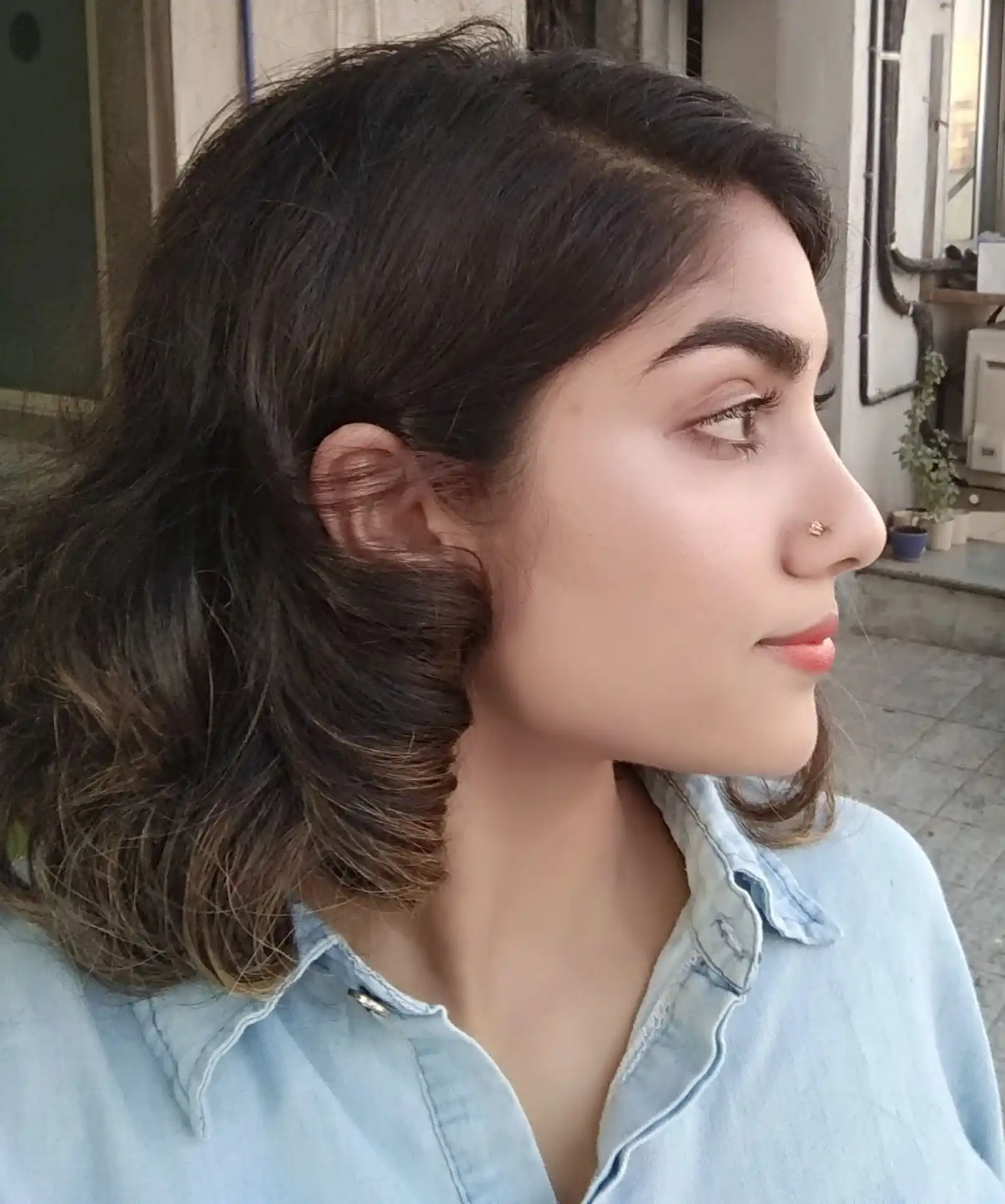 Kahini spends an embarrassing amount of time eating Chinese food and watching Netflix. For proof that she is living her #bestlife, follow her on Instagram @kahinii.