East Delhi is set to hold a nail-biting fight between AAP educationist Atishi and cricketer Gautam Gambhir from the BJP. We finally have a contest to look forward to.
Let's play a quick game of Bigg Boss dumping zone… or the Indian election. A cricketer, a professor, and none of the above walk into a room in Delhi and ask you for your vote. Which one is it?
Well obviously, it's not an episode of Bigg Boss, silly, we didn't say the contestants were urinating all over the place. This is, in fact, one of the most impressive contests we have lined up for the ongoing general election. East Delhi is set to hold a nail-biting fight between the Aam Aadmi Party's celebrity educationist Atishi (who now goes by one name only) and retired celebrity cricketer Gautam Gambhir from the BJP. And we finally have a contest to really look forward to.
The AAP candidate, Atishi, rose to fame last year when the media first realised that she, a Rhodes scholar from Oxford, was dismissed as Delhi's education supervisor by the Union Ministry of Home Affairs, on the grounds that the special post that was created to accommodate her, didn't actually exist on paper. To make matters worse for the AAP, we later found out that Atishi ran this whole "scam" so she could make a grand salary of ₹1. Imagine all the Pulse Candy she could have bought with that! Experts guess it might have been one.
Clearly, Atishi deciding to run for elections with this long list of achievements is a scary prospect for any opposing politician, and given the uproar that accompanied her ousting, the BJP pulled out that one trump card no voter would be able to resist – the celebrity cricketer. Enter Gautam Gambhir, a man who, of late, has decided – like your average socially awkward teenager in 2010 – to only communicate via Twitter.
So what should the people of Delhi expect from these two candidates? Will Gautam Gambhir's popularity be able to overshadow Atishi's reputation for getting shit done? To find out a bit more about what these candidates stand for, we did a short analysis of their social media posts.
We start with Atishi, who had to drop her last name "Marlena" (a portmanteau of Marx and Lenin), reportedly because of pressure from within her party. Since then she's gone back to tweeting about her educational policies, some of which have been recognised by Harvard, and retweeting thousands of doting comments commending her good work. Most of her timeline is a combination of wholesome posts from former students, her thoughts on helping primary students, and sly digs at the BJP. Earlier in April, she tweeted about how the BJP was manipulating voter ID cards and deleting the names of voters who applied at AAP stalls. Another time, she advocated for statehood for Delhi by claiming that the ruling party was destroying mohalla clinics.
On the other side, we have Gambhir, an Arjuna awardee and double World Cup winner – that kind of star power is really difficult to counter, even for someone with the kind of spotless reputation that Atishi enjoys. Gambhir may not have had the best time as the Delhi Daredevils capital, but he's hoping to have better luck as an MP.
These days, he's more caught up in coming up with comebacks for all the various Twitter trolls he has to face, and at times has instigated. (Recently, the cricketer was blocked by former chief minister Mehbooba Mufti after a tweet-off on Article 370 ended in him calling her a blot on the country that'll soon disappear). Apart from randomly escalating perfectly civil conversations, the cricketer takes part in Swachh Bharat campaigns, questions people who don't stand for the national anthem, supports jawans, comes from the don't-play-with-Pakistanis school of thought – everything you'd expect a good nationalist to support. He's also asked "Azadi seekers" to leave the country, tweeting, "For every slap on my army jawan, lay down at least 100 jihadi lives. Whoever wants Azadi LEAVE NOW!"
So in whose favour will the sentiment swing?
Gambhir is a wildcard and sometimes has the potential to surprise everyone with very logical and moderate views. After the Christchurch attack, he warned us to stay away from propaganda media, which has "conveniently branded Muslims as oppressive" for social media and TV ratings, insisting that "secularism was the best thing about democracy". On the other side is Atishi, whose social media game isn't as the kids call it "on fleek", but whose superpowers when it comes to turning around a struggling education sector are undeniable.
It isn't often that we get the chance to see a Padma Shri winner and a Rhodes scholar go up against each other in an election – the norm is usually a battle between a murder accused vs one charged with assault. So it's safe to say this will be one of the most closely watched electoral battles this season – second maybe only to Rahul Gandhi's fight against "Raghul Gandhi" and "Rahul Gandhi KE" in Wayanad.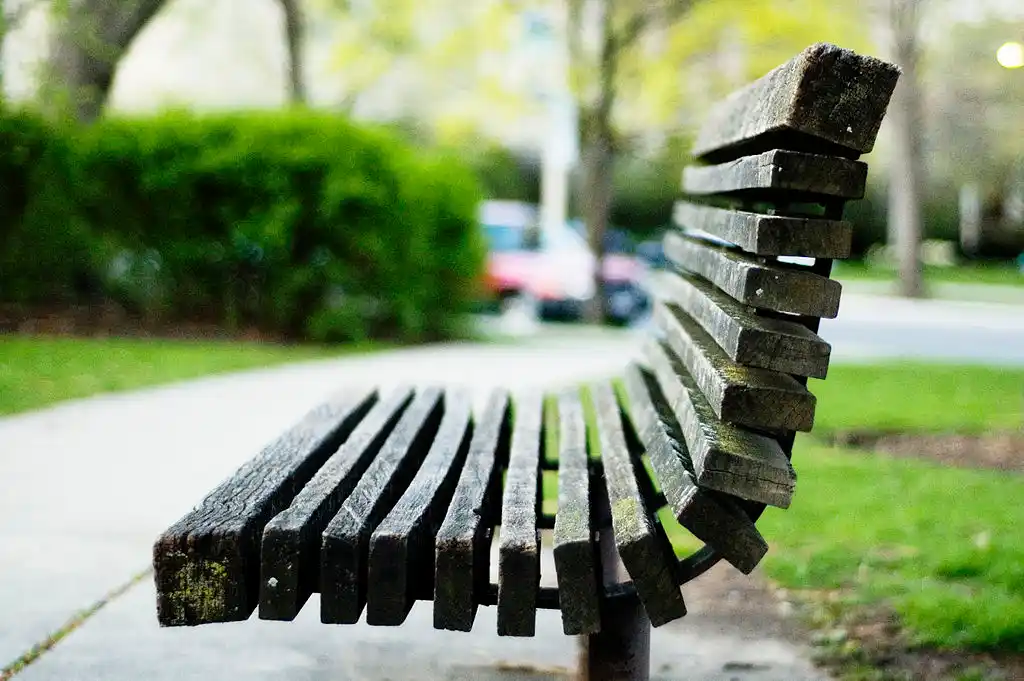 The Arré bench delivers stories that mattress. It hasn't achieved much sofar. But it's getting bedder.