2019 has been an interesting year for Dushyant Chautala, from losing his Lok Sabha seat to a BJP candidate in May to winding up in a position to see BJP's government in Haryana unseated in October.
It's odd to wake up one morning and see your name all over news headlines – especially if you're not famous. That's why this morning, when the votes for the Maharashtra and Haryana state elections were being counted, was so strange for me. I woke up to a cascade of notifications on my phone, and the name "Dushyant" seemed most prominent. Overnight, Dushyant Chautala, the leader of a splinter group of Indian National Lok Dal rebels called the Jannayak Janata Party had put our name on the lips of every news anchor in the country.
If, before today, the only Dushyant you knew was the forgetful king from the epics, it would be understandable. But as the votes for the Haryana Vidhan Sabha were being counted, Chautala burst into the country's political consciousness in a manner that was hard to miss. The unforeseen close race between the two national parties, BJP and Congress, (unforeseen, that is, by all but one exit poll by India Today), has created a situation where Chautala's JJP is in a position to grant a majority in the Assembly to whichever party brings them an alliance on favourable terms. The biggest news story of the day hasn't been about who'll win the Haryana election, but who'll win Chautala's support. October 24, 2019, will go down as the most significant date thus far in Chautala's fledgling political career.
Dushyant Chautala's career has only taken off in a big way since a schism in the INLD saw him splinter off with a group of rebels to form the JJP in December last year. After the INLD saw its leader Om Prakash Chautala (Dushyant's grandfather) sent to prison in a teacher recruitment scam, Om Prakash's son and Dushyant's uncle, Abhay Chautala, took the reins of the party. Following differences between uncle and nephew, Dushyant launched JJP, which has since gone on to snatch power from INLD in this year's bypolls held in January.
The biggest news story of the day hasn't been about who'll win the Haryana election, but who'll win Chautala's support.
So who is the politician currently being courted by the two largest parties in the country? As the scion of a political dynasty, Chautala has known the tricks of the trade from a young age. His great-grandfather was Chaudhary Devi Lal, a former Deputy Prime Minister and chief minister of Haryana, and every subsequent generation of the family has followed him in politics. Chautala got his start in INLD, winning a Lok Sabha seat in 2014, which made him the youngest parliamentarian in India's history. Now 31 years of age, Chautala might realistically also become one of India's youngest chief ministers, if either the BJP or Congress accedes to his terms.
The year 2019 has been an interesting one for Chautala. His JJP fought its maiden election in the Jind bypolls in Haryana, finishing a close second to BJP. He contested his Lok Sabha seat, which he won while he was in INLD, under the JJP's banner, and lost to a BJP candidate. And now, he might be in a position to see BJP's government in Haryana unseated if he chooses to go with Congress. Plus becoming CM is quite plausible for him. All of a sudden, this Dushyant seems to be having a much better year than I am.
The JJP's first year of existence has been mercurial, and the US-educated Chautala might have announced himself as the newest regional stalwart on the block. These leaders, who command a considerable following in their own states, can often prove to be crucial to the designs of larger parties like BJP and Congress. It will be interesting to see which party Chautala chooses to form a coalition with, as it might provide some hints toward this budding politician's ideological leanings. Regardless of the result, we can be sure of one thing: No one is going to be surprised seeing the name Dushyant Chautala in headlines after today.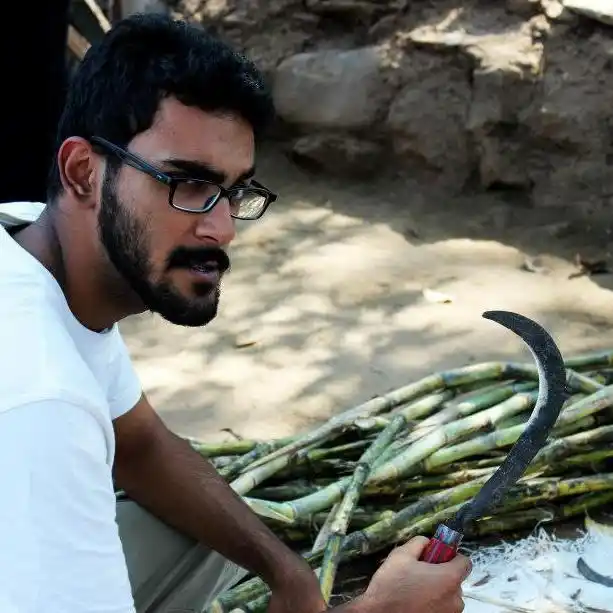 Dushyant Shekhawat really likes his mustache. He grew it himself. You can find him on Twitter at @SeriousDushyant.