In the second presidential debate, Donald Trump once again took potshots at India. "Look at India. The air is filthy," he said. He might be correct but it has left desis fuming.
Donald Trump is India's friend on Monday, and then throws us under the bus on Wednesday. He praises India when he needs hydroxychloroquine and poses questions on our coronavirus data when he needs to outdo his opponent in the Presidential debate. In a fresh dig, the US President described the air in India, China, and Russia as "filthy" as he defended his decision to withdraw from the Paris Climate Accord.  "Look at China, how filthy it is. Look at Russia. Look at India. The air is filthy. I walked out of the Paris Accord as we had to take out trillions of dollars and we were treated very unfairly," he said during a debate with Democratic Presidential nominee Joe Biden.
Watch | "Look at Russia, look at India, the air is filthy": US President Donald Trump on climate change#Debates2020 pic.twitter.com/ZrS8eBDrZS

— NDTV (@ndtv) October 23, 2020
"I will not sacrifice millions of jobs… thousands of companies because of the Paris Accord. It is very unfair," he added, in a televised debate whether the two candidates avoided shaking hands due to safety risks. This is not the first time Trump has taken a swipe at India over the Paris Climate Accord. 
During a White House briefing in June, 2017, Trump had stated "India makes its participation contingent on receiving billions and billions and billions in dollars in foreing aid from developed countries". He also threw a fit saying "so we can't build the plants, but they can, according to this agreement.  India will be allowed to double its coal production by 2020.  Think of it:  India can double their coal production.  We're supposed to get rid of ours."
It's been a running theme, and not just at the last debate.

Trump said this three and a half years ago: https://t.co/VSLbJvadfP pic.twitter.com/pUBP5glWJs

— Dhruva Jaishankar (@d_jaishankar) October 23, 2020
While Joe Biden has refrained from making comments about India, Donald Trump took potshots at India's handling of the pandemic even during the first Presidential debate, stating "you don't know how many people died in India. They don't exactly give you a straight count." In another instance, he even lumped India with China for sending "dirt" in the air.
PRESIDENTIAL DEBATE: Trump begins his defence of his record on coronavirus by blaming China, claiming numbers from China, Russia and India can't be trusted. Goes onto attack Biden's disagreement with closing US to China #debates2020 pic.twitter.com/pqQGG8clfI

— 10 News First (@10NewsFirst) September 30, 2020
For someone looking to garner votes from the Indian-American community, Trump's strategy to run down India in domestic debates seems inexplicable to many, like most things he says and does.
"India is filthy"

Wow. Wonderful. Great way to win over Indian Americans, Trump.

Genius.#Debates2020

— Wajahat "Wears a Mask Because of a Pandemic" Ali (@WajahatAli) October 23, 2020
Filthy Friday for India.

Indian American vote just switched to @joebiden from@realdonaltrump I suspect. #Elections2020 https://t.co/K6t2UgNiLU

— Tarun Shukla (@shukla_tarun) October 23, 2020
So much for the India-America friendship. While the hugs and rallies around stadiums may make for good photo-ops, Trump clearly does not care.
I hope every Indian simping for Trump because he and Modi are buds just heard him say "India is filthy." To Indians: Trump doesn't give a shit about you and will racistly scapegoat you in an instant if it suits him.

— Prerna Jagadeesh (@PrernaJagadeesh) October 23, 2020
to all the Indians for Trump: just know he called you "filthy"

— Avish (@medicalavish) October 23, 2020
LMFAOO ALL THE INDIANS WHO SUPPORT TRUMP MUST LOOK SO STUPID RIGHT NOW – HE JUST CALLED OUR HOME COUNTRY FILTHY AND YALL STILL WANNA SUPPORT #IndiansForTrump #SikhsForTrump

— b 🌻 inac bc college (@rendezvous1D) October 23, 2020
Modi's best Friend Do'land Trump says – Look At India ,it's Filthy .

Remember Modi had spent
100crs of tax payers money for his visit to India & campaigned for him in howdy modi event .

Embarassing Moment for India !! #GoBackModi#NamasteTrump pic.twitter.com/1jV4P5cUlT

— Madhu ✋ (@Proud_Tamilzan) October 23, 2020
And though Trump is on point about India's air quality, it certainly did hurt.
Maybe @realDonaldTrump wasn't diplomatic tonight, but as a purely factual matter he's right. India's air is filthy. #Debate2020 #DebateTonight pic.twitter.com/X74N3wmQZw

— Sadanand Dhume (@dhume) October 23, 2020
A minute's silence for the "Indians for Trump" camp is due.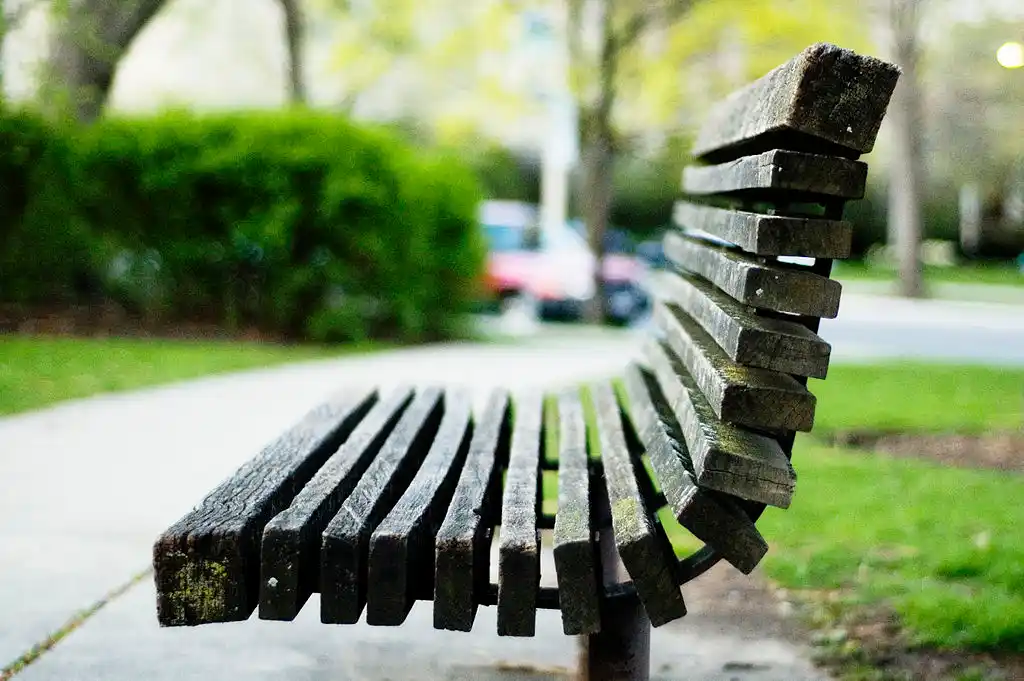 The Arré bench delivers stories that mattress. It hasn't achieved much sofar. But it's getting bedder.