Social media has been abuzz with PM Modi's reference to PUBG at Pariksha Pe Charcha 2.0. And in the run-up to the 2019 general elections, both Narendra Modi and Rahul Gandhi recognise that a politician's grasp over the public imagination is no trivial matter. But can anyone in the Grand Old Party match the PM's oratory skills?
Prime Minister Narendra Modi held the second edition of Pariksha Pe Charcha — his town hall on education — on Tuesday, and there's no denying that it was a roaring success. Sure, it was less of a town hall and more of a lecture, but it's our speech-loving PM we are talking about here. Attendees who had to complete an online application for the opportunity to interact with the PM were, predictably, sidelined in favour of audience members chosen from a pre-approved list. Questions were carefully curated from a diverse group, including Indians studying abroad, as were Modi's responses. But with the general elections only a few months away, his address to the gathered parents and students was a campaign masterstroke — and it's all thanks to PUBG.
News headlines and social media have been abuzz with PM Modi's reference to PlayersUnknown Battleground, the most popular smartphone game in India. When a mother at Pariksha Pe Charcha 2.0 mentioned her son's constant gaming habit, Modi joked, "PUBG-wala hai kya?" The audience laughed at this super-relatable response, and Modi followed up by encouraging parents to let students explore technology. It was a clever, if pre-planned segue, and the 68-year-old leader has since been lauded for his grasp on youth culture. The PM's quip was enough to keep the internet engaged with funny memes flooding our timelines.  
Despite his association with the RSS, NaMo's motto is more like the Boy Scouts of America: Be prepared. His dislike for unscripted questions is well-known among the press, who have yet to get a conference with him. Pariksha Pe Charcha, like his trademark Mann Ki Baat national radio address, is a timely showcase of the PM at his oratorical best.
The BJP is by no means the only party to use trendy buzzwords to build traction on social media. Back in October 2017, Congress President Rahul Gandhi's Twitter account was suddenly on fire, clapping back at his political rivals with a level of repartee that he'd never shown before. Some praised this fierce new RaGa, but more clear-eyed commentators laid the credit at Congress social media head Divya Spandana's door.
Gandhi, however, struck back at the critics, sarcastically claiming that his Twitter account was run by his dog, Pidi. He tweeted an adorable video of Pidi that promptly went viral, and the issue of his Twitter account faded into oblivion. Meanwhile, Gandhi basked in the glow of youthful adulation that comes with a successful dog meme — just like Modi today is seen as the cool dude who knows about PUBG and has campaign merchandise for college kids. With India all set to be the youngest country on earth by 2020, both the BJP and the Congress recognise that a politician's social media status is no trivial matter.
Political commentators and the public alike have begun debating whether NaMo has what it takes to win a second term. His administration has been bogged down by the rise of Hindutva and outspoken radicals like CMs Yogi Adityanath and Biplab Deb, and Union Minister Anant Kumar Hegde. Where the BJP criticised former PM Manmohan Singh for his silence on UPA scams, Modi today faces the same for refusing to condemn the rampant bigotry within his own party. His signature demonetisation effort was declared a failure by leading economists, and his promised "achhe din" slogan has become a national punchline.
Last year's state elections, which saw the BJP lose three states to Congress, did not inspire confidence in the ruling party either. But the general elections is a different ball game.
Only a week ago, the Nikkei Asian Review characterised PM Modi as a "strongman losing his grip," pointing to the widespread disillusionment among the public and the awakening of the Opposition, whose disparate parties have threatened to form an anyone-but-Modi mahagathbandhan. Last year's state elections, which saw the BJP lose three states to Congress, did not inspire confidence in the ruling party either.
But the general elections is a different ball game. If Modi's performance at Pariksha Pe Charcha is any indication of the campaign to come, the Opposition should be very worried. Political speeches are not just about promises, they are also about body language, spontaneity, and humour. Most importantly, they are about keeping the audience hooked. And if there is one thing the PM excels at, it's performance politics.
Congress, on the other hand, has young, dynamic faces and now cute dogs. But that wasn't enough to compete against Modi in his 2014 prime, when he could galvanise whole rallies with bold ideas and stirring speeches. And will Priyanka Gandhi, pegged as the party's Brahmastra, be able to match Modi's oratory? She might be able to infuse vigour into the party, but to take a chaiwala jibe and make it your campaign strategy requires a mastermind. It might require a lot more than a smiling Rahul and a waving Priyanka to take on the familiar, grandfatherly persona of the PM that we saw in yesterday's Pariksha Pe Charcha. It is one thing to pull crowds and another to make them stay.
It's a side of the PM that we haven't seen in a while. While there's no loosening the baggage that has dragged down the first four years of his administration, NaMo's aam-aadmi charisma and killer political instinct might be what it takes to pull the BJP through to a second term.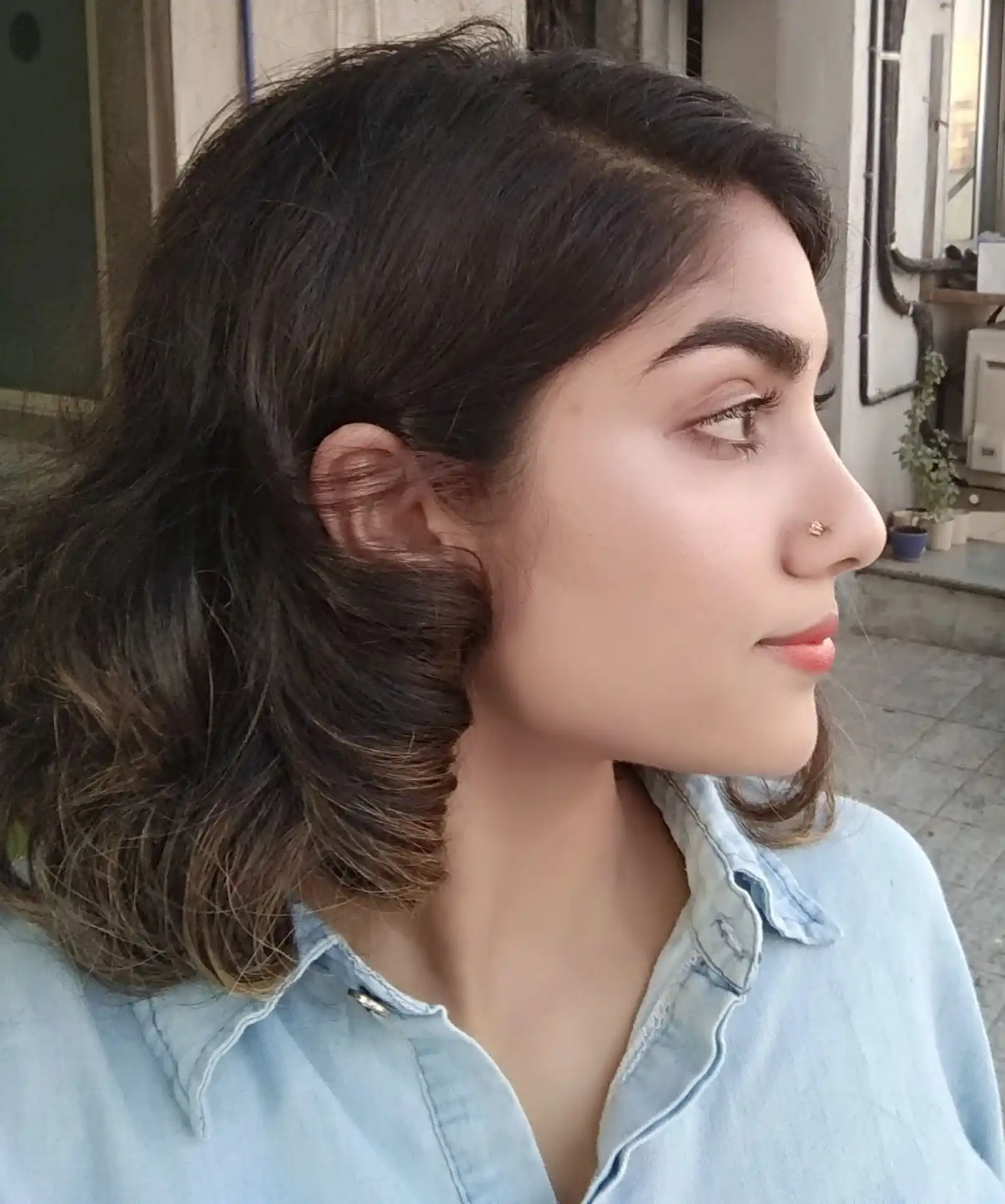 Kahini spends an embarrassing amount of time eating Chinese food and watching Netflix. For proof that she is living her #bestlife, follow her on Instagram @kahinii.