As Lord Ram manifested at New York's Times Square, protesters were outnumbered by those playing dhols and distributing sweets, but their voices were not unheard. Chants of "Jai Shri Ram" were countered with calls for "Azadi" and "BJP has to go".
The Ram Mandir bhoomi bhujan was branded a success but the issue continues to divide Indians. Times Square witnessed a clash of protestors and celebrators on Wednesday. Even as the image of the Hindu deity Ram and the grand Ayodhya temple beamed across New York's Times Square, the chants of "Jai Shri Ram" were countered with calls for "Azadi" and "BJP has to go".
A bright picture of Lord Ram, the Ram Mandir, and the Indian tricolour were displayed on a giant wrap-around LED screen between 1.30 am and 1 pm.
On the opposite side of the street, protest ads marking a year since the government revoked Kashmir's special status under the Indian Constitution– paid for by "AmPakCares.com" – were displayed, reports Scroll.in
#WATCH USA: A digital billboard of #RamMandir comes up in New York's Times Square.

Prime Minister Narendra Modi performed 'Bhoomi Pujan' of #RamMandir in Ayodhya, Uttar Pradesh earlier today. pic.twitter.com/Gq4Gi2kfvR

— ANI (@ANI) August 5, 2020
Many South Asian civil rights groups held demonstrations against the Ram Temple, holding banners urging others to "Stop Funding Hate" and reminding everyone about the Babri Masjid demolition. They were joined by member of minority communities, Muslims and Sikhs.
Screenshots of some posters at the #TimesSquare #protest today – @Hum_CAFI_Hai @TheBostonCoali1 @SASIinNYC @Hindus4HR pic.twitter.com/4jLmfiNZfK

— Solidarity across Distances (@AcrossDistances) August 6, 2020
Came to Times Square expecting Ram Mandir celebrations, as promised by the American India Public Affairs Committee. So far, have not seen any digital ads…but saw this instead. pic.twitter.com/c1JT1sJMbB

— Vandana (@vandana_menon) August 5, 2020
Kashmiris protesting the abrogation of Article 370 and the year-long lockdown that followed also took to the streets, joining those from the South Asian Solidarity Initiative.
"The BJP victory in the legal contestation over the Babri Masjid site is being celebrated on the day of the Kashmiri annexation to create a spectacle of Indian nationalism…," Supriya J from SASI told The Quint.
Joining our friends @SASIinNYC today for a protest against Indian fascism. #DecolonizeKashmir #StandwithKashmir pic.twitter.com/OzNdrrAsl3

— StandWithKashmir (@standwkashmir) August 6, 2020
Zohran Mamdani, housing counsellor and Democratic nominee for New York's 36th assembly district, was part of the protest. He urged New Yorkers to raise their voices against the "rise of right-wing" nationalism.
This is an old photo of Babri Masjid, a mosque that stood for over 400 years in the Indian city of Ayodhya.

In 1992, it was destroyed in a riot instigated by the BJP, now India's ruling party.

Tonight, Hindu nationalists will celebrate that atrocity in Times Square. (1/8) pic.twitter.com/oSE8kFmPIi

— Zohran Kwame Mamdani (@ZohranKMamdani) August 5, 2020
A truck with images of Babri Masjid was doing the rounds of Times Square, undeterred by thousands who had gathered to celebrate the Ram Mandir ceremony.
Protesting Display of Hindutva Supremacy in the US: Mobile billboard truck displaying facts about Babri Masjid in New York (Times Square)@CNN@foxnewsdesk @MSNBC @CNBC@BradSherman@gettleman @FriedrichPieter @AudreyTruschke @hrw @uscirf pic.twitter.com/tjcJWBqWUb

— IndianAmericanMuslimCouncil (@IAMCouncil) August 5, 2020
"India is a very diverse country, and what this event at Times Square is doing is that it is presenting India as a very monolithic country on a world stage," Meraj Rizvi of Voices Against Fascism in India (California) was quoted as saying by The Quint.
Twenty organisations and several individuals in the US had written a letter to New York Mayor Bill de Blasio, opposing the display of Ram Mandir ads. "We write to bring to your attention an Islamophobic billboard set to be projected in Times Square in order to dehumanise Muslim New Yorkers and celebrate human rights abuses against Muslims in India," the signatories said in their letter. But the Mayor paid no heed.
Ultimately, Lord Ram manifested at Times Square. The protesters were definitely outnumbered by those playing dhols and distributing sweets, but their voices were not unheard.
The protests have collided at Times Square. pic.twitter.com/BogCDgRYeB

— Vandana (@vandana_menon) August 5, 2020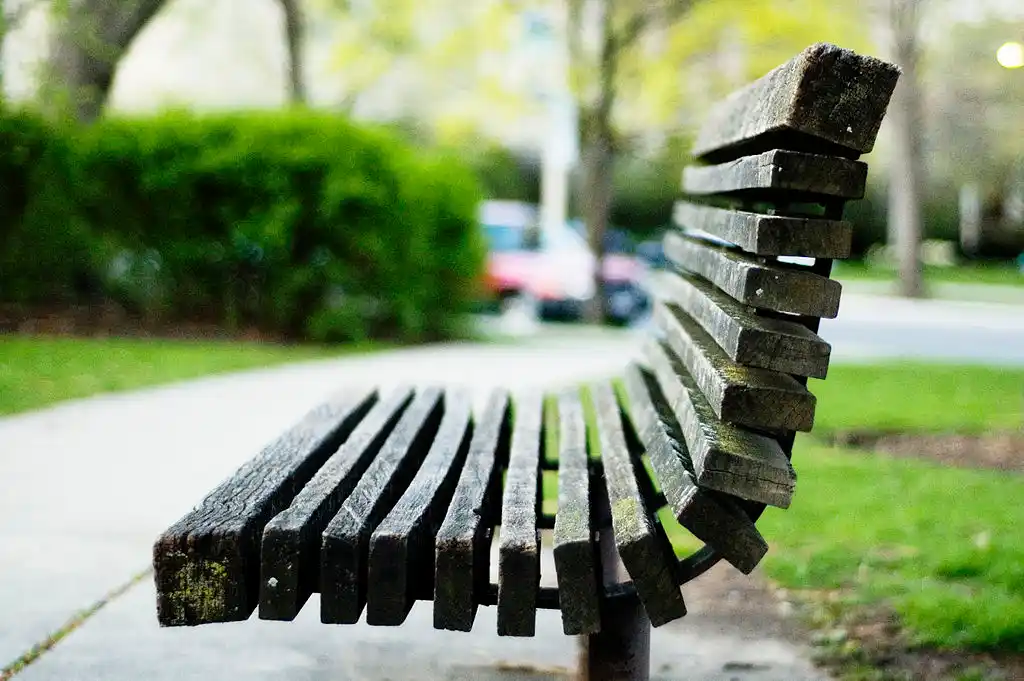 The Arré bench delivers stories that mattress. It hasn't achieved much sofar. But it's getting bedder.