Barely a week before the Telangana Assembly Elections, Chandramukhi Mavvula, the first and only transwoman contesting elections in the state has gone missing. Over 24 hours after her disappearance, the state government has still been unable to answer #WhereIsChandramukhi.
In what was being hailed as a big step toward LGBTQ+ equality, Chandramukhi Muvvala, a member of the trans community, was among the 3,584 candidates who filed their nominations last week for the Telangana assembly elections. But now, barely a week before the December 7 polls, 32-year-old Chandramukhi, the first and only transwoman in the fray, has gone missing.
According to reports, Chandramukhi has been untracecable since the morning of November 27, a day after her election campaign kicked off. Her supporters have filed a complaint and the police have revealed that the last time Chandramukhi spoke on the phone was at 8.17 am on Tuesday. Her phone was subsequently switched off at Erramanzil Colony, which is just a couple of kilometres away from her home and she was noticed to be missing since 8.35 am after her door was seen locked from the outside.
It's been more than 24 hours and supporters fear that the activist – who was up against bigwig candidates from the BJP and the Congress – might have been abducted. A party member who manages Chandramukhi's campaign schedule has also alleged that CCTV footage showed a person lurking around Chandramukhi's house around 7.58 am and he could be linked to her disappearance. In the footage, Chandramukhi is seen leaving her home in a hurry.
While details emerge about Chandramukhi's disappearance, it is an indication of how vulnerable the transgender community is in India. Over the past two years, for instance, crimes against transgender women have rocketed. In May, a lynch mob of 20 people in Hyderabad attacked a group of four transgender women that included 52-year-old Chandraiah, who succumbed to her injuries. The group was beaten up on the basis of a fake WhatsApp forward that claimed that they were kidnappers. What's even more shocking is that over 200 people were spectators to the lynching.
In 2016, Tara, a Chennai-based social worker, activist, and sex worked was found outside a police station with burn marks all over the body. She immolated herself after being harassed by the police and soon died of her injuries. Back in July this year, Chandramukhi too was attacked with a beer bottle.
This glaring lack of safety measures in the state also plays an integral role in dissuading transwomen from considering any mainstream professions – be it politics or any other public positions – essentially placing them at a disadvantage when it comes to securing their rights. Incidentally, in an interview last week, Chandramukhi – who is contesting from Hyderabad's Goshamahal constituency on a Bahujan Left Front ticket – claimed that she was entering politics to ensure that policy-level changes were executed. "[I chose to enter] politics because when we ask for policy-level changes, politicians only promise. They are not trying to make policy-level changes for the benefit of the trans or LGBTQ community. I want to sit there and ask them why they are not doing things, and demand that they start doing them now," she said.
It's also interesting to note that the state government is yet to underline any specific efforts that are being undertaken to locate Chandramukhi. And it is this apathy that has prompted a social media outcry. On Twitter, the hashtags #WhereIsChandramukhi and #BringBackChndramukhi are being used by her supporters to to protest against the government's lackadaisical attitude.
Not only has Chandramukhi's mysterious disappearance followed the script of how Hyderabad treats its transgender community, but it has also occurred in a state that is notorious for not implementing the NALSA judgement. And that, needs the whole country's urgent attention.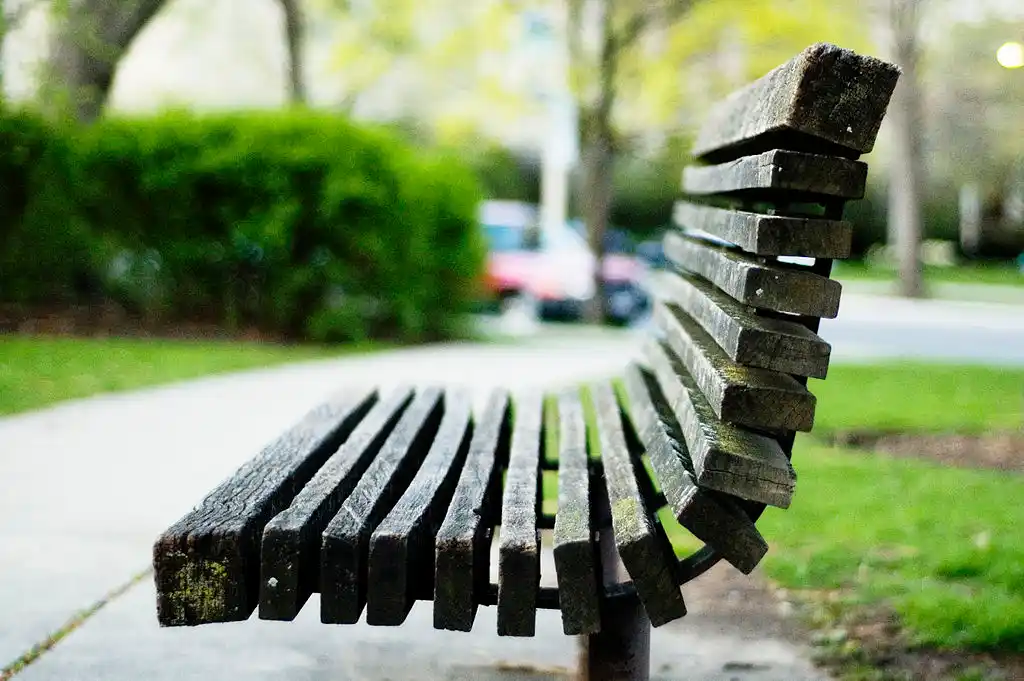 The Arré bench delivers stories that mattress. It hasn't achieved much sofar. But it's getting bedder.