If exit polls are to be believed, the BJP is likely to improve its tally in Mamata Banerjee's West Bengal. Some suggest a neck-and-neck fight between Trinamool and the BJP. But for those hoping for a change in the state, the two parties have more in common than they would like to admit.
The last phase of the 2019 Lok Sabha elections has had one marked difference from the phases that preceded it — unlike other states, the question is not of Modi vs Gandhi, but instead of Modi vs Banerjee. But like Bob Marley once sang, "Your worst enemy could be your best friend, and your best friend your worst enemy." Modi's BJP has found Didi's Trinamool to be such a staunch opponent because they are essentially very similar, and so were their campaigns. An analysis of the two parties' campaigns reveal opponents that are have more in common than they do to set them apart.
Let's begin the same way most readers begin their day at work — by checking social media. According to Neelkant Baxi, the co-head of the BJP's social media cell, there are more than 80,000 party workers dedicated to social-media campaigning. This year, Bharatiya Janata Party is the largest spender on digital advertisements in the country. But while everyone knows of the strength of the saffron cyber army, Trinamool is perhaps the only regional party to take the social media fight to BJP on their home ground.
Last month, BJP's Twitter handle released a few animated shorts making fun of the Opposition's "mahamilawat" as a divided unit with too many leaders, sure to end up squabbling among themselves. Using analogies of cricket, chess, or tug-of-war, they depict Modi as taking quick, assured decisions while the opposition, often using Manmohan Singh, is too soft or confused.
Not to be left behind, on Saturday Trinamool launched a video series called "Pradhan Mantri Hisab Do", as well as a Trinamool fact-checker called the "Jumla Meter" that is entirely dedicated to pointing out data or logical inconsistencies in Modi's speeches. Which is great, except that the facts Trinamool offers are not verifiable either. BJP says Bengal has no industries, Trinamool refutes with claims that the state's per capita GDP annual growth rate has more than doubled from 4.8 per cent in 2015-16 to 10.36 per cent in 2017-18. Both sides obfuscate until we do not really know which numbers are real.
Both parties also boast a quick reaction to real-time developments. The Pulwama blast and Balakot airstrike saw Modi and BJP gain momentum for their national security agenda, even as Opposition leaders, including and especially Mamata Banerjee, accused them of appropriating the sacrifices and achievements of the armed forces for their own electoral gain. But just last week, Mamata Banerjee used the toppling of a statue of Bengali intellectual Ishwar Chandra Vidyasagar to rouse the sentiments of every Bengali bhodrolok. While their critics may accuse them of capitalising on tragedies, both Modi and Banerjee have shown an ability to spin the narrative in their favour — a crucial skill during election time.
As we go from the front pages to the glamour section, we come to how both parties have relied on the entertainment industry as a campaign tool. While Bollywood has been unusually active turning out conveniently timed biopics of both our former and current Prime Ministers, this is also arguably the most star-studded election in recent memory.
But Mamata and Modi are alike, not only in the way their parties conduct themselves, but also in the roads the two leaders have taken to reach this juncture.
Mamata Banerjee is fielding five Tollywood actors, including the rookie Mimi Chakroborty, who is contesting from South Kolkata, one of the biggest constituencies and a seat formerly occupied by politician veterans and legends. Singers like Kabir Suman and Indranil Sen compose special songs for Banerjee on development and sing at her cultural functions. Does it remind you of Gautam Gambhir taking on Atishi, Hema Malini being airdropped into cornfields, and Akshay Kumar taking interviews of our Prime Minister?
Friendly celebrities are one thing, but how do both parties deal with dissent? If someone tells you Mamata Banerjee, who had BJP youth leader arrested for making a meme, is a despot, remember Tirupur and Rajasthan, where men were arrested for making memes with Narendra Modi's face, or the number of times the Yuva Sevak Dal cracked down on netizens making Yogi Adityanath memes.
But Mamata and Modi are alike, not only in the way their parties conduct themselves, but also in the roads the two leaders have taken to reach this juncture. The UPA's tenure at the Centre was broken by one man's promise of "Achche Din". But five years later, Modi's charisma has taken some hit after unemployment rate reached a 45-year high and wide-scale farmer protests signalled the lack of a change in the sector, no matter which government happens to be in power. Similarly, in 2009, Mamata Banerjee came to power promising poriborton, riding the winds of change and uprooted 34 unbroken years of CPM rule. Her figure as a grassroots leader of charisma and influence is what got her the seat in 2009. By the time it was 2014, people were disenchanted. Her government had failed to deliver on its promises, industries began to collapse, ministers looted taxpayer money, scam and censorship reared its ugly head.
And if the exit polls are to be believed, the average Bengali is disappointed. The BJP is predicted to increase its tally in the state and even if Didi continues her domination, she has enough reasons to worry. According to the India Today-Axis My India Exit Poll, the Trinamool and BJP will have a neck-and-neck fight; it projected 19-22 seats for Didi's party and 19-23 seats for the saffron side.
If the Bengali voter was looking for a change, the truth is that Modi and Didi are not all that different. Pots and kettles have nothing on BJP and Trinamool. And perhaps this is why the campaign has been so cutthroat — because both parties might feel like they're fighting a mirror image of themselves. I can only feel for the voters in Bengal, who must be seeing double.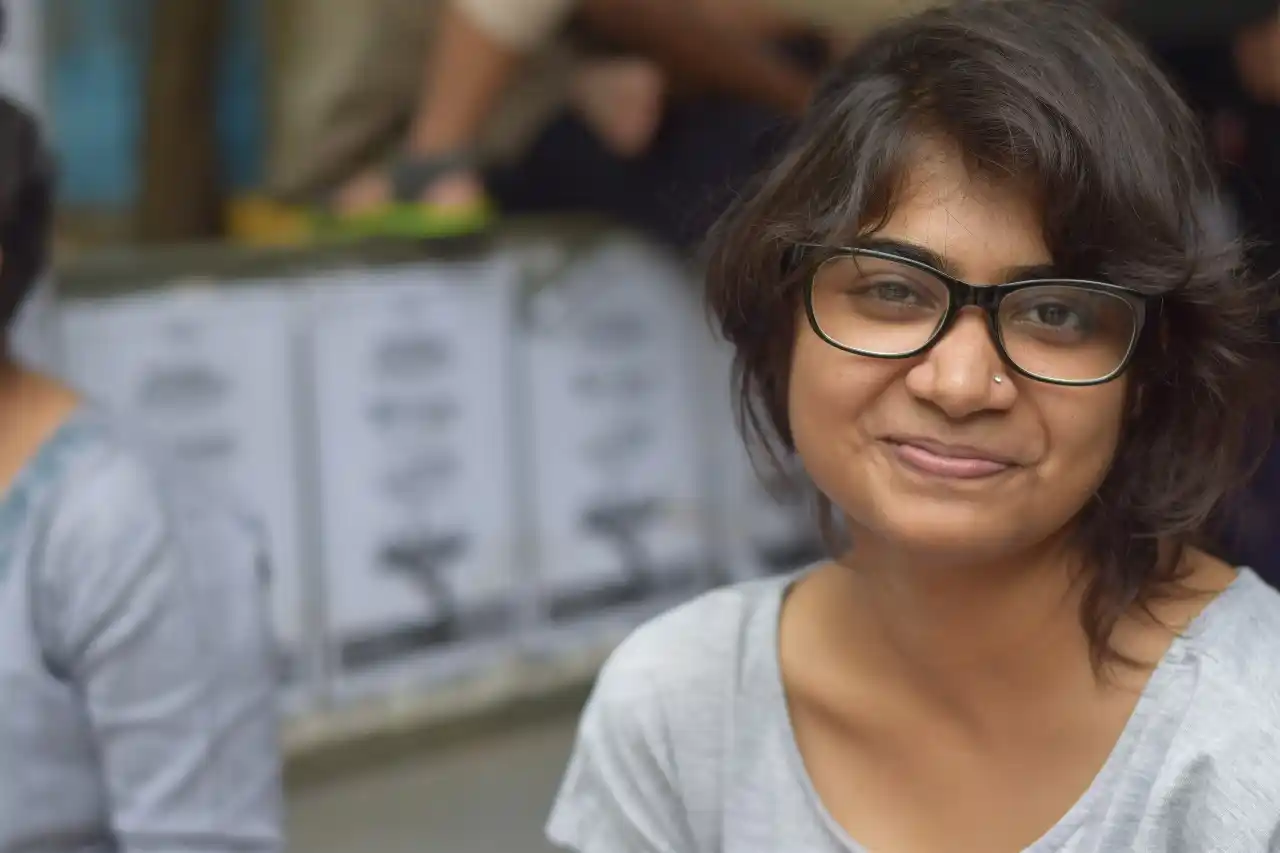 Sreemoyee spends her time deconstructing irresponsible pop-culture and thinks that her love of fries and her Literature degree are both privileges that she is fortunate to have.