Maharashtra in 2018 has a wide range of real issues to focus on, from farmer protests to the lack of job creation. But why bother about all that when you can just stir up perceived historical insults?
I
f India's 2018 resolution was to get rid of the politics of caste and hatred, it was possibly the most short-lived vow ever. On January 1, violence erupted in the Bhima-Koregaon village near Pune during the 200th anniversary celebrations of an Anglo-Maratha battle. On January 2, the tension spilled over to Mumbai. On January 3, Maharashtra is being held ransom after a call for a state-wide bandh by Dalit leaders. The first three days of the year have been spent sparring over a battle that took place in 1818, when the East India Company — with help from the Mahars, considered untouchables at the time — defeated the Peshwa's army. Two hundred years on, the Dalits celebrate it as a victory against the caste-based discrimination and oppression they faced during the Peshwa regime.
Many right-wing groups and self-proclaimed champions of nationalism have deemed the Battle of Bhima Koregaon and its celebration "anti-national". Just a gentle reminder: 200 years ago, the concept of India as an independent, united "nation" (and not a coagulation of provinces and princely states) seemed far-fetched. But facts and logic have never been our strongest trait and our politicians and local strongmen keep as far away from them as Hrithik from Kangana.
The Maharashtra of 2018 has a wide range of real issues to focus on, from farmer protests in a stagnant agrarian economy to the impact of droughts and floods to the lack of job creation and large-scale kranti morchas demanding reservations. But politics is a different ball game. Why bother about all that when you can gain political mileage from stirring up perceived historical insults? After all, the formula works all across the country, when the Islamic part of our history is reduced to an invasion that spurred on India's own version of the Dark Ages.  
The year might have changed and the calendar on the desk might be a new one, but the political formula of dividing people along caste lines remains old.
The Maratha community held 58 "silent rallies" across Maharashtra over the past year and a half, after the rape and murder of a minor school girl in Kopardi. Millions of people, no politicians, no slogans, and sound environmental measures were the hallmark of these protests. There was no violence and no harm done to public or private property. Even the Bhima-Koregaon commemoration, a ritual that began in 1927, hasn't witnessed any disturbances in over 90 years.
So what changed this time? Actually, absolutely nothing.
The year might have changed and the calendar on the desk might be a new one, but the political formula of dividing people along caste lines remains old. Unfortunately, it even works. Pitting one community against another for political gains is what the British started, and we have further gone on to master it. One would think that this would be a moment for our leaders to leave petty politics aside and display unity in dealing with the grave situation at hand, but old habits die hard.
Hours after the violence, accusations began to fly around, without any proof or inquiry into the events that have unfolded. The BJP blamed their favourite whipping boy Rahul Gandhi and the "anti-nationalists" Jignesh Mevani and Umar Khalid for provocative speeches. They accused the opposition of "replacing the British in using the divide and rule".
The PM, meanwhile, has made no mention of the violence, not even in a tweet, earning the wrath of the Congress. In Parliament, they called him "mauni baba". FIRs have been filed against Sambhaji Bhide and Milind Ekbote for desecrating the samadhi of a Mahar named Govind Gaikwad that sparked the riots. But neither has been arrested, having significant clout and deep links within the RSS. Everyone shamelessly tried to consolidate their vote banks as one person died and more than several vehicles were torched and cars were damaged.
As always, we can congratulate ourselves on being the biggest losers. The common man whom political parties claim to represent, is still at the receiving end. Shops are shut down, business losses incurred, traffic is affected and public property damaged. Torched buses and damaged roads are eventually repaired with taxpayer money, while the chaos continues to be orchestrated by those pretending to represent us.
The entire situation was aptly summed up by an old Dalit man being interviewed on a news channel, who went on to say, "Nuksaan to hum jaise gareeb log ka hi hota hai. Mere gaadi ka kaanch phod diya pathar se, ab iska paisa kaun dega? Saare ameer to aaram se baithe hai ghar pe. Humko hi bhugatna padta hai."
The New Year is here. But hope and change will have to wait until 2019.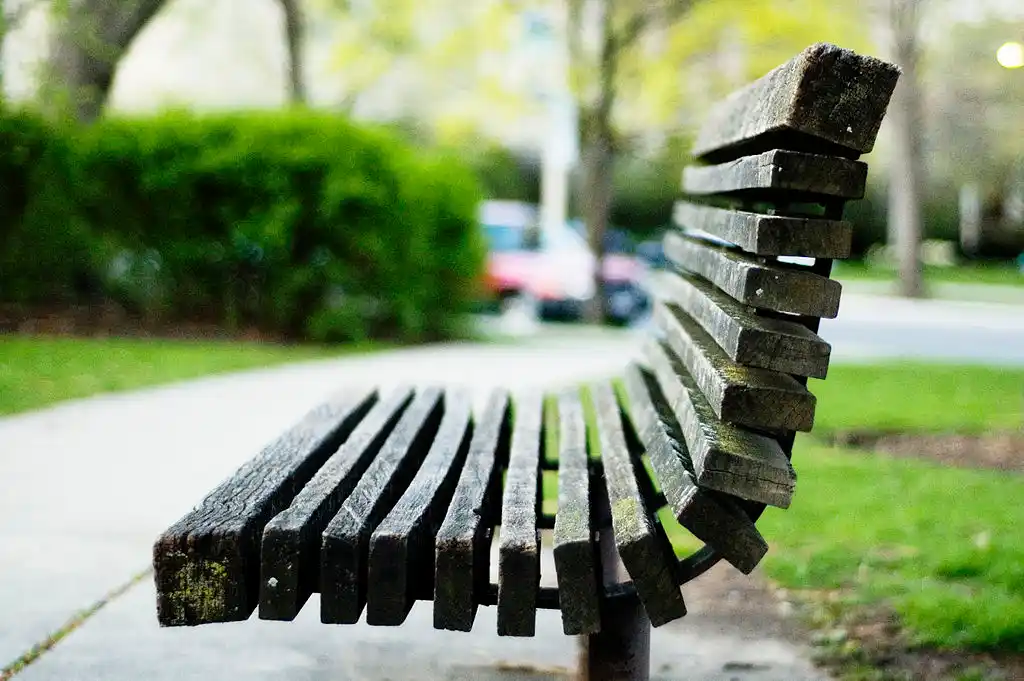 The Arré bench delivers stories that mattress. It hasn't achieved much sofar. But it's getting bedder.