Samajwadi Party leader Azam Khan made unsavoury remarks about BJP lawmaker Rama Devi in Lok Sabha. This is not the first time Khan has stuck his foot in his mouth – and Devi is not the first woman politician to face disgusting sexism in the workplace.
It is a truth universally acknowledged that Samajwadi Party leader Azam Khan could win a lifetime achievement award for the number of times he's stuck his foot in his mouth. The outspoken MP has landed himself in hot water in the past for his tone-deaf comments against women politicians, but looks like there is no learning.
Khan might just have outdone even himself with his latest remarks in Lok Sabha today, levelled at BJP lawmaker Rama Devi. Devi was occupying the Chair during a debate on the Triple Talaq Bill, when Khan caught her off guard by saying she looked so good that he wanted to gaze into her eyes while talking to her. Naturally, Devi quickly objected and the House was in an uproar, leading Khan to clarify that he views her as a sister.
The relevance of this is perhaps best understood by his own mind — but that did not stop his fellow party leader Akhilesh Yadav from coming to his defence. In a classic kindergarten move of "Teacher, he started it!", Yadav insisted that the BJP had no right to complain, as they have used more indecent language in the past. Together, he and Khan walked out of Lok Sabha, refusing to extend the apology to Devi. Khan even claimed he is ready to tender his resignation if he has said anything unparliamentary.
Khan is an habitual offender, In April, he insulted BJP's Jaya Prada, during an election rally, saying that she, underneath it all, had been wearing "khaki underwear" — a reference to the RSS's famous uniform of khaki shorts.
Jaya Prada and Khan have an uncomfortable history. In 2009, shortly before she left the party, Jaya Prada had accused him of distributing nude photos of her. And Khan has "outraged the modesty" of a woman before, most notably when he called our Bharat Mata a dayan. He famously accused the Indian Army, en masse, of being sexual predators in 2017. Proving that he's always been an equal opportunity heckler, Khan referred to PM Modi as a "kutte ke bachche ka bada bhai" following the Muzaffarnagar riots, and, in 2014, claimed that the assassinations of Sanjay and Rajiv Gandhi were punishments from Allah.
Clearly, the nation would be a better place if Khan took an oath of silence.
However, Devi and Jaya Prada are not the only women politicians to face disgusting sexism in the workplace. And Khan is not the only sexist in power. Congress behen Priyanka Gandhi has been treated to a steady stream of comments about her looks and outfits from such venerable BJP politicians as Subramanian Swamy and Vinod Narayan Jha. Smriti Irani, the Women and Child Development Minister, who is perennially the centre of the degree debate, has also been on the receiving end of sexist potshots about her appearance and her marriage.
There's no denying that Khan is frequently out of order, and strong action against him might set a precedent that will keep other politicians in line. But is that a reasonable expectation, when the government has quietly dissolved the #MeToo panel set up last October to investigate workplace harassment? After months of silence from the committee, an RTI has revealed that the panel no longer exists. No further details are available about what transpired or whether the panel will be restructured, highlighting the lack of transparency even in the administration's own processes. Perhaps we shouldn't be surprised that politicians like Khan feel confident enough to harass even the officiating Speaker in the middle of a televised Lok Sabha session.
Khan has been slapped with FIRs before for his crude statements, although he has usually denied any wrongdoing as vigorously as he is now. With reference to the controversial dig at Jaya Prada's underwear, he had confusingly claimed, "I have said that people took time to know [someone's] real face in reference to a man [who] once said that he brought 150 rifles with him and if he sees Azam, he would have shot him dead. My leaders also did a mistake. Now, it has been revealed that he has an RSS pant on his body. Shorts are worn by men." However, Khan did not say "shorts", or even the gender-neutral "chaddi", but specified "underwear". His references to protecting someone and not allowing them to be touched — as Jaya Prada originally joined his party — served to make his defence even thinner.
Khan will likely receive brickbats for what he said to Devi. But will he finally learn his lesson? As usual, we're back to law of the playground, and Khan's sophomoric rebuttal about unparliamentary language is the political equivalent of "Am I touching you?" We're sure to see more strong efforts at sexism, hypocrisy, and all-round ridiculous sound bytes from our esteemed Lok Sabha representatives — but it will be hard to beat the crassness of Azam Khan making remarks about Rama Devi's eyes.
This is an updated version of a story published earlier.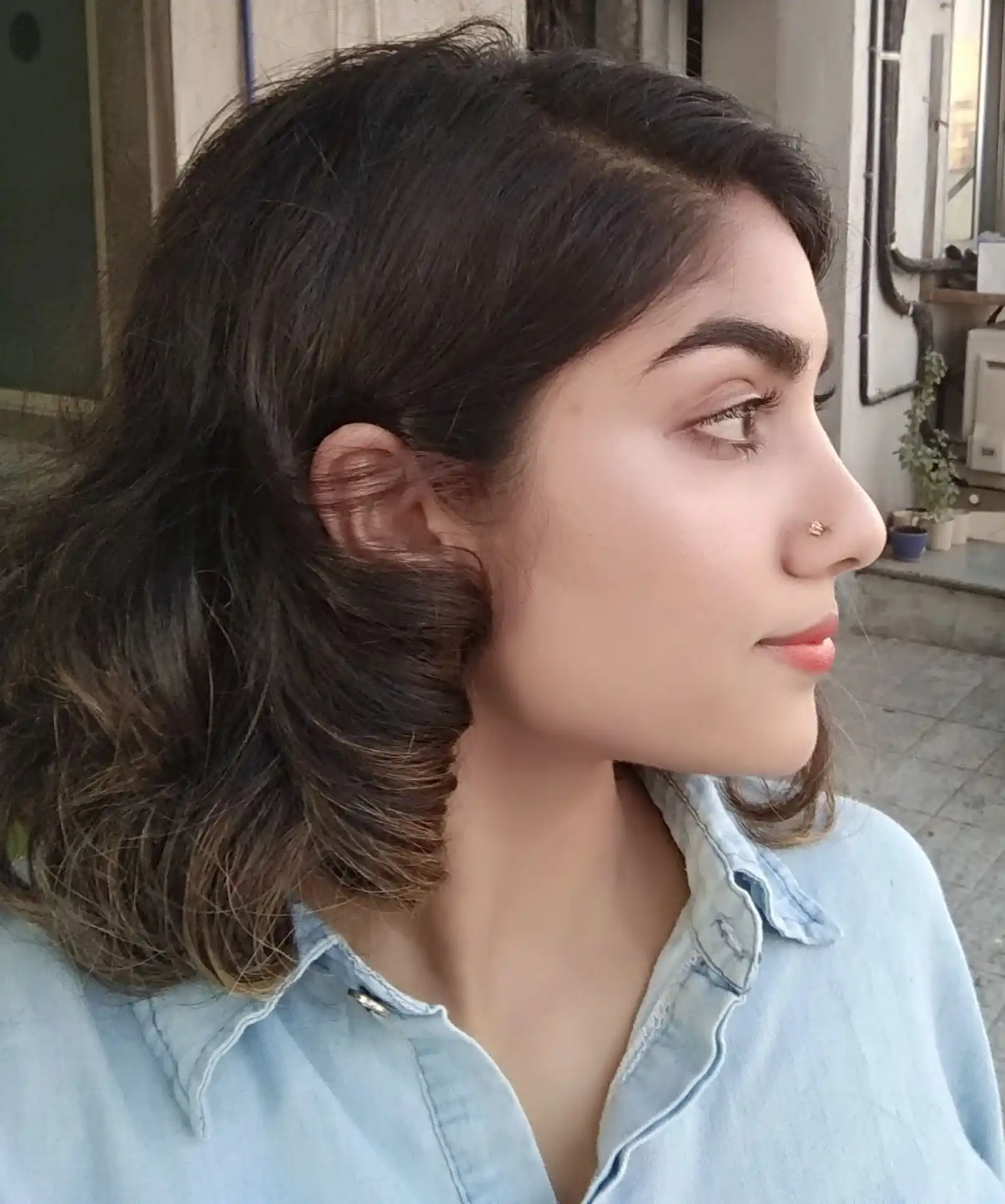 Kahini spends an embarrassing amount of time eating Chinese food and watching Netflix. For proof that she is living her #bestlife, follow her on Instagram @kahinii.