For three days, Arvind Kejriwal and his ministers have been holding a sit-in protest in Delhi Lt Governor Anil Baijal's office. What's making the Delhi CM revert to his pre-politician, activist avatar?
While most of us are cursing our fortune as working grunts on Hump Day, Delhi CM Arvind Kejriwal hasn't gone to office all week. That might be an overstatement, but Kejriwal has been camping in the waiting room of Delhi Lt Governor Anil Baijal office since Monday. This absurdly long waiting period isn't because Baijal's receptionist is a former Vodafone helpline employee, but because Kejriwal is returning to his activist roots, performing a dharna to have his demands met.
What did he want this time, you ask? He wanted the Lt Governor to step in and resolve an ongoing conflict between Delhi's IAS officers and the AAP ministers in the government, as well as his clearance for a scheme for door-to-door delivery of rations to Delhi's poor. When the Lt Governor refused, Kejriwal planted himself on the waiting room sofa and vowed to not leave until his demands were met, which was either an act of Gandhian activism or the political equivalent of a toddler tantrum, depending on whom you ask.
In an interview to NDTV, Kejriwal declared that this dharna was his "surgical strike against those who wish to punish the voters of Delhi," which makes me wonder if Indian politicians have ever stopped to consider how absurd that turn of phrase is. Surgery involves a whole lot of delicate precision and absolutely zero striking, yet our leaders keep on using it in speeches to sound badass. In any case, this poorly named surgical strike is aimed at the Lt Governor and the Centre, whom Kejriwal claims are hamstringing the effectiveness of his government.
The larger picture here is that as Delhi CM, Kejriwal is tired of kowtowing to the central government on matters regarding land, police, and law and order.
Of course, there are two sides to every story. What makes this story special is that the parties on both sides are on strike. While Kejriwal and his ministers have been on strike since Monday, the IAS officers who prompted his strike have allegedly been on strike for four months. The reason the Delhi ministers and bureaucrats are no longer on speaking terms and are behaving like the Eagle and Bichchoo gangs from Josh, is that AAP legislators allegedly attacked Chief Secretary Anshu Prakash in February when he had visited Kejriwal's residence. This has prompted them to start boycotting meetings and phone calls from the ministers and the CM. Lt Governor Baijal did not want to play the part of Chandrachur Singh (even Chandrachur Singh doesn't want to play Chandrachur Singh) and bring the two warring factions together, so Kejriwal's waiting room slumber party with his fellow ministers continues.
The larger picture here is that as Delhi CM, Kejriwal is tired of kowtowing to the central government on matters regarding land, police, and law and order. His frustration is understandable to every independence-seeking twenty-year-old who still lives with their parents, as he doesn't have the final call on most important matters. To that effect, he's even gone so far as to promise to support the BJP for the Lok Sabha elections in 2019, if they grant his demand of full statehood for Delhi, like a schoolkid promising to write a bully's homework if they just stop taking their lunch money.
Meanwhile, Kejriwal's dharna has reached Day Three. While he sits in with fellow ministers-on-strike inside the Lt Governor's office, hundreds of his party workers have gathered to protest in the streets outside, promising to march to the Prime Minister's office if their demands are not met by Sunday. Of course, no protest in 2018 would be worth its salt without a hashtag, so #March4Democracy is trending on Twitter this evening. For the former Lokpal activist, this must be a walk down memory lane, free from the political stress that surely accompanied his elevation to the CM's office. Don't we all harbour a secret desire to return to a simpler time, when we were younger, less jaded, and more idealistic than we are today? Apparently, so does Arvind Kejriwal.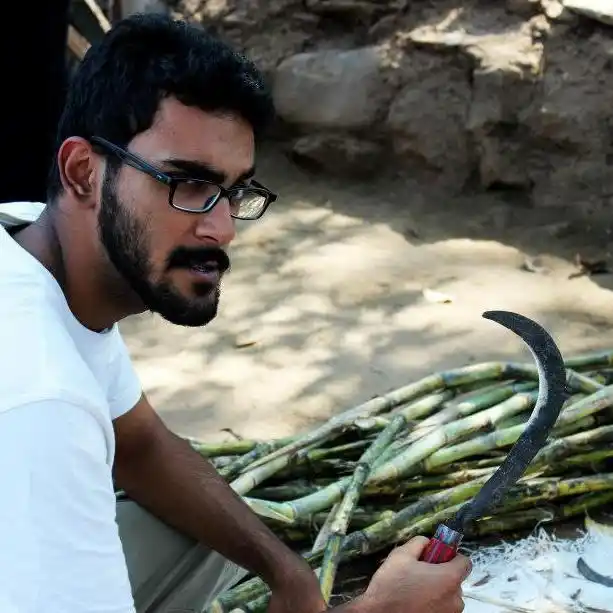 Dushyant Shekhawat really likes his mustache. He grew it himself. You can find him on Twitter at @SeriousDushyant.