Last night, Arnab Goswami claimed in a video that he was attacked by two men on a bike and railed against Sonia Gandhi once again. The night before, he had stated that Gandhi must be "happy" about the Palghar lynching. As many pointed out, Goswami has a history of adding communal spins to his broadcasts.
Two days after resigning from the Editors Guild of India live on his show, shocking hundreds of journalists who had no idea he was a part of the guild in the first place, Arnab Goswami found himself at the centre of another "raging debate".
Last night, Goswami went after Congress leader Sonia Gandhi, for being "happy" about the brutal Palghar mob lynching, in which three men, including two Sadhus, were killed. "Would Sonia Gandhi have been quiet if Muslim preachers or Christian saints had been killed instead of Hindu sants," Goswami raged.
"I think she feels happy that Hindu sants were killed in a state where Congress has a stake in the government. She will send a report to Italy about the fact that she is getting Hindu sants killed in Maharashtra," he said in response to his own "burning question".
Question and answer in the same frame …#arrestarnabgoswami #ArrestArnab #ArrestAntiIndianArnab pic.twitter.com/Gqvec3QGcZ

— Sayan Datta । 🇮🇳 । সায়ন দত্ত । (@sayandatta07) April 22, 2020
Immediately there was backlash. Congress leaders from across the country rushed to file FIRs against the anchor for "deliberately making inflammatory statements" against Sonia Gandhi, leading to the hashtag "ArrestAntiIndiaArnabGoswami".
The Chhattisgarh unit of the Congress lodged a formal complaint against Goswami, followed quickly by several FIRs by Youth Congress leaders in Maharashtra. The Minister of State (Home) Satej Patil told The Indian Express that the government was weighing legal options against Goswami for "inciting communal hatred".
Later that night, however, another debate was set off after Goswami uploaded a video in which he claims he was accosted and attacked by two men on a bike while on his way home from the studio. According to a preliminary investigation by members of his own security staff, the men were said to be from the Youth Congress. The men were apprehended long enough for them to "confess" that they were from the Congress, but presumably not enough to be taken to the police.
#SoniaGoonsAttackArnab
Arnab narrates the physical attack on him by Congress goons as he has showed guts to speak the reality on Sonia Gandhi and he will continue to speak more n more now. Yes He is right that everyone is supporting him across the country. pic.twitter.com/UAvUGjJcxl

— Shakti Singh (@SinghShaktiBJP) April 23, 2020
Republic TV editor Arnab Goswami & his wife were attacked a few minutes past midnight when they were returning from studio . Highly deplorable . If some in Mumbai thinks that FOE is somebody's personal property they are mistaken ..#ArnabAttacked

— B L Santhosh (@blsanthosh) April 23, 2020
Two men were later arrested for the incident, but no political affiliations were revealed. A few saw conspiracy behind the attack.
Look at these three tweets. Sambit Patra and Ashoke Pandit tweeted about the 'attack' even before Republic TV broke the story! How on earth can this happen? pic.twitter.com/zvdx6nZCpB

— Rifat Jawaid (@RifatJawaid) April 23, 2020
It's almost sad and pathetic to see this man putrefy in front of us. Facts have ceased to exist for Arnab, because this man now believes in his own lies. Pathetic is a man incarcerated in the many untruths he created, trapped inside his hatred and bile. But I also see fear.. https://t.co/Jrt10w8oEh

— Suchitra Vijayan (@suchitrav) April 22, 2020
But of course, no journalist should be attacked for their views in a democracy, a point that others were quick to make.
#ArnabGoswami is a culprit. He has shamed journalism by his vengeful propaganda. Still he should not be subjected to violence.The attack on him, even if it is fake, should be investigated and Arnab must be prosecuted separately for his filth. https://t.co/pjuE48JxNH

— nikhil wagle (@waglenikhil) April 23, 2020
Thank goodness they displayed such amateurishness. I do hope Goswami's professional security guards had the presence of mind to hand them over to the police? https://t.co/q7cykEWi6i

— naresh fernandes (@tajmahalfoxtrot) April 23, 2020
While that case is investigated, it's worth pointing out that this isn't the first time the anchor has found himself in a spot over his channel's programming. As many Twitter users pointed out on Thursday morning, Goswami has a history of adding communal spins to his broadcasts.
#ArnabGoswami is just a symptom of the disease.The core problem is with TV news treatment.Hindi channels crushed the spirit of journalism, some English channels followed them and created this mess. Leaders of TV news industry, who ran after TRP's,killed investigative journalism.

— nikhil wagle (@waglenikhil) April 22, 2020
Previously Republic TV had faced flak for its reporting on the presence of a gunman during the Shaheen Bagh protests. The channel incorrectly identified the shooter as a Jamia protester, and refused to apologise even once proven wrong. Goswami also refused to apologise to the News Broadcasting Standards Authority for bullying a panellist, Faheem Baig, into chanting "Bharat Mata ki Jai".
In the days following the Bhima Koregaon violence over 50 activists had asked that Goswami be booked for hate speech for labelling activists and lawyers "Urban Naxals" and "Maoists". Previously the channel has also been called out for misreporting that the Congress's manifesto for Telangana was "Muslim-centric".
Of course, no action was taken against the anchor in any of these cases despite repeated appeals, but as Goswami continues to antagonise panellists, it's only a matter of time before more FIRs are filed against the channel. Either way, one thing's clear: At this point, Arnab Goswami has gone beyond being a journalist to being the headline.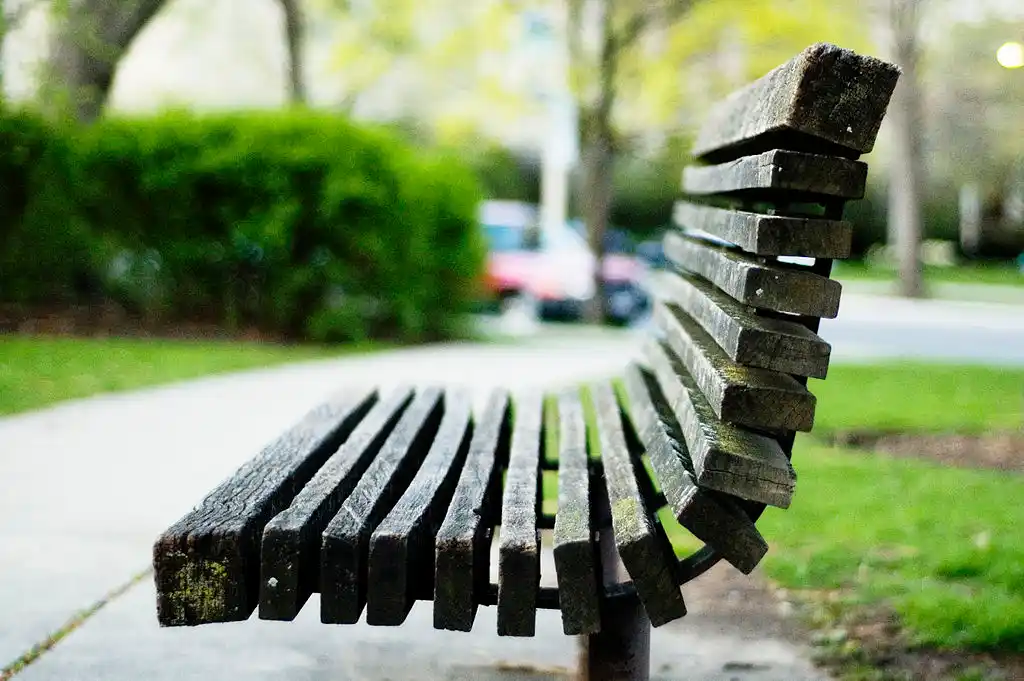 The Arré bench delivers stories that mattress. It hasn't achieved much sofar. But it's getting bedder.