Kamala Harris made history, when US Presidential candidate Joe Biden announced her as his running mate. She is the first Black and first Indian American woman to ever be on the Presidential ticket of a major American political party. Of course, Indians everywhere are celebrating.
Yesterday, Senator Kamala Harris made history. US Presidential candidate Joe Biden announced Harris as his running mate on the Democratic ticket. This makes Harris, 55, the first Black woman and first Indian American woman to ever be on the Presidential ticket of a major American political party. The distinguished lawyer has often been referred to as the "female Obama" because of her mixed-race parentage.
Let's go win this, @KamalaHarris. pic.twitter.com/O2EYo6rYyk

— Joe Biden (@JoeBiden) August 12, 2020
Biden's announcement made it clear that he had buried the hatchet, considering Harris, during the first Democratic debate, had insinuated that he was a racist. She was then running for President but dropped out of the race in December 2019, citing a lack of funds.
Harris' career is a series of firsts. In the November 2016 Senate election, she became the first South Asian–American to serve in the United States Senate. She is also California's first American district attorney of colour. Harris served as Attorney General of California for two terms.
Harris has distinguished herself with supporting policies that include healthcare reforms, a ban on assault weapons, and the descheduling of cannabis. She won the reputation of being "tough on crime", and shot to international consciousness for grilling Associate Justice nominee Brett Kavanaugh for sexual assault allegations during the Senate hearings in 2018.
Kamala Harris's immigrant parents–Shyamala Gopalan and Donald Harris: pic.twitter.com/8RO8oLhxoD

— Michael Beschloss (@BeschlossDC) August 11, 2020
Harris' parents are both immigrants: Her mother, Shyamala Gopalan, a breast-cancer scientist from Tamil Nadu pursued a doctorate in endocrinology at UC Berkeley in the 1960s. She met Kamala's father Donald Harris, a Stanford University emeritus professor of economics, who is from British Jamaica, at the university. The two separated when Kamala was seven.
Kamala Harris often speaks in public about her Indian heritage, and the influence her maternal grandfather, freedom fighter PV Gopalan had on her. In a 2009 interview first published in India Abroad newspaper, she spoke about her visits back to Chennai. "…Some of my fondest memories from childhood were walking along the beach with [PV Gopalan] after he retired and lived in Besant Nagar, in what was then called Madras. He would take walks every morning along the beach with his buddies who were all retired government officials and they would talk about politics, about how corruption must be fought and about justice. They would laugh and voice opinions and argue, and those conversations, even more than their actions, had such a strong influence on me in terms in terms of learning to be responsible, to be honest, and to have integrity. When we think about it, India is the oldest democracy in the world – so that is part of my background, and without question has had a great deal of influence on what I do today and who I am."
Of course, India and Indians across the globe are celebrating it like a personal victory. Actor and producer Mindy Kaling, who had earlier filmed a video with Harris where the two prepared dosa together, was ecstatic.
(1/2) Was there ever more of an exciting day? For our entire country of course, but especially for my Black and Indian sisters, many of us who have gone our entire lives thinking that someone who looks like us may never hold high office? We work so hard and contribute to the pic.twitter.com/LpG0DvsGuT

— Mindy Kaling (@mindykaling) August 11, 2020
Actress Priyanka Chopra labelled it a "transformational" moment for all women, particularly, women of colour.
👏🏽👏🏽👏🏽 @KamalaHarris pic.twitter.com/tTvmDUxIYx

— PRIYANKA (@priyankachopra) August 11, 2020
Actress Julia Louis-Dreyfus, the star of the long-running political satire Veep, tweeted that she had no jokes to make.
@KamalaHarris @JoeBiden I'm thrilled! I have no joke to tweet. Simply thrilled. Let's do this!

— Julia Louis-Dreyfus (@OfficialJLD) August 11, 2020
Basketball star LeBron James called it "well-deserved".
👏🏾🙌🏾👏🏾🙌🏾✊🏾Congrats and well deserved Sen. Kamala Harris!! Love to see and support it! Appreciate you JB https://t.co/OErXQ5TqQL

— LeBron James (@KingJames) August 11, 2020
Well, it looks like we may end up having an Indian origin US Vice President after all. @JoeBiden has named @KamalaHarris as his running mate and polls in the US show Biden leading.

— Pritish Nandy (@PritishNandy) August 12, 2020
This is no doubt an achievement for Kamala Harris. But, considering the muck-raking American elections are capable of, she is going to need all the luck she can get.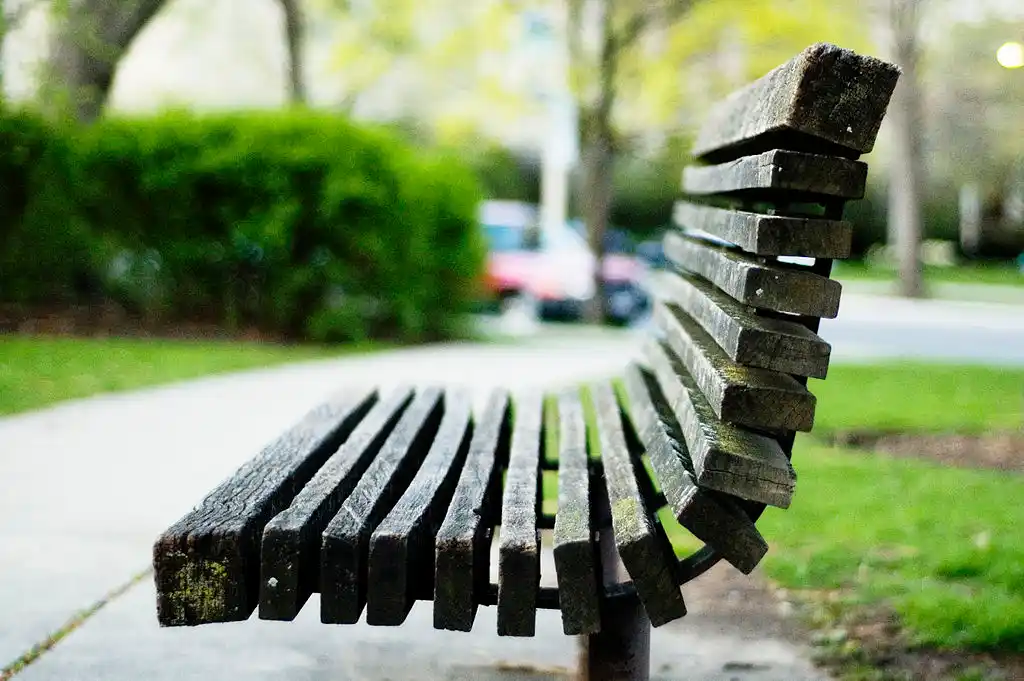 The Arré bench delivers stories that mattress. It hasn't achieved much sofar. But it's getting bedder.