Rakhbar Khan's killing in Alwar by gau rakshaks proves that something is deeply wrong in the state of Rajasthan. And CM Vasundhara Raje, whose mealy-mouthed responses have emboldened the vigilantes, the love jihadists, and no-longer-fringe elements, is partly responsible for this.
The current campaign for Rajasthan tourism has the catchy tagline "Jaane Kya Dikh Jaye". Of course, it's meant to evoke typical Rajasthani tropes: grand Rajput palaces, the windswept dunes of the Thar, colourful locals, and rare wildlife that makes the state such a hit with domestic and international visitors. But if you used newspapers as a guide, instead of government-approved travel brochures, the visuals take a dark turn. Now, instead of grandeur and kesariya balams, Rajasthan seems like a frightening land of lynch mobs and apathetic governance. Rakhbar Khan's killing in Alwar by rabid cow vigilantes and neglectful police officials proves that something is deeply wrong in the state of Rajasthan.
Padharo maro des? Thanks, but no thanks. Because jaane kya dikh jaye.
Perhaps you'll see a mob of gau rakshaks thrashing a dairy farmer from a minority community. Or maybe government municipal workers beating a social worker to death. Who knows, you might even receive a WhatsApp forward with footage of a crusader against "love jihad" hacking an innocent man with an axe. Or an entire state erupting in violence and being held to ransom by a fringe outfit, over a film about a fictional queen.
Whatever the case, you know what you won't see? A strong reaction from Rajasthan CM Vasundhara Raje, whose state goes to polls later this year. And under whose watch Rajasthan has become a hotbed for violence fuelled by Hindutva extremists.
It was in April 2017 that Pehlu Khan was lynched in Alwar, the same city where Rakhbar Khan suffered an identical fate this past week. The only difference is that Raje has issued a statement about Rakhbar's killing with promptness; it took nearly three weeks for her to speak up about Pehlu Khan's lynching. In both cases, the state machinery failed the victims.
As details of Rakhbar's final moments emerged through reports, it was made clear that the police had several more urgent matters to attend to than transporting the severely injured man to the hospital: For starters, breaking for a leisurely cup of tea along a four-kilometre route. Arrangements were made for the two cows in Rakhbar's possession to be relocated and he was washed and given a change of clothes. It took approximately two-and-a-half hours for the police to get Rakhbar to a hospital, where he was declared brought dead.
In April 2017, Pehlu Khan was dragged out of his vehicle, beaten with sticks and belts, and died in hospital a couple of days after the assault. Six arrests were made on the basis of his dying declaration. Nearly a month after the incident, after the arrests were made, CM Raje broke her silence. "Such incidents will not be tolerated in Rajasthan… None of the culprits will be allowed to get away," she had then said. This stern attitude was missing a few months later, when the six accused received a clean chit in September.
Given the eerie similarities between Pehlu and Rakhbar, I wonder if the latter's killers will be brought to justice.
When it comes to cow vigilantes in Rajasthan, the CM seems to have an established modus operandi: ignore, condemn, forget, repeat. A strong stand from the CM will go a long way – because it is her silence that emboldens the killers, the love jihadists, the no-longer-fringe elements, the vigilantes. When Raje – and the higher-ups in her party – remain silent, they communicate in dog whistles, sending out a message to certain parts of their constituency. Their silence is a tacit approval to lynch, burn, violate, and maim.
Cow vigilantism doesn't count for all instances of violence coming out of Rajasthan, and  sometimes, what the CM says is often as bad as staying silent. When 55-year-old social worker Zafar Hussain Khan was beaten to death by municipal workers in Pratapgarh in June 2017, she drew flak for referring to the Zafar's murder as his "demise" on Twitter. Many users found her choice of words reductive, claiming they downplayed the violent, lawless nature of the incident.
And it's not the only time Raje has gone soft on anti-social elements. Last December, when the communal outfit Rajput Karni Sena was holding the state's theatre owners to ransom over the release of Padmaavat, she gave an interview to Times of India where she asked, "Why insist on a film if it is hurting the sentiments of a particular caste? Is it worth the trouble?"
I don't know, CM Raje, is ₹215 crore, the work of hundreds of people, and the freedom of speech and expression enshrined in the Indian Constitution worth the trouble?
In the same interview, when asked if her state is getting a bad name after the brutal Rajsamand murder – where a man hacked a Muslim labourer to death over the bogey of "love jihad" and filmed the act – Raje responds by saying, "It is definitely not good for the state, but yet, Rajasthan is in a better shape than others."
Given the nature of the crime at hand, the optimism seems a little misplaced. Once you realise that Shambulal Regar, the Rajsamand murderer, was arrested in December 2017, but had a tableaux in his honour erected in Jodhpur on Ram Navami in March 2018, it becomes apparent that what we thought was optimism, is just denial. If society is willing to celebrate such a murderer, then something is deeply wrong with society itself. The periodic incidents of horrific violence emanating from Rajasthan deserve a strong administrative reaction from the highest levels of government, not boilerplate condemnations and vague op-eds written by the CM.
When Pehlu Khan's alleged killers were set free in September 2017, his son Irshad had termed it a "betrayal". Given the eerie similarities between Pehlu and Rakhbar, I wonder if the latter's killers will be brought to justice.
Speak up, CM Raje. The whole country waits to hear what you have to say.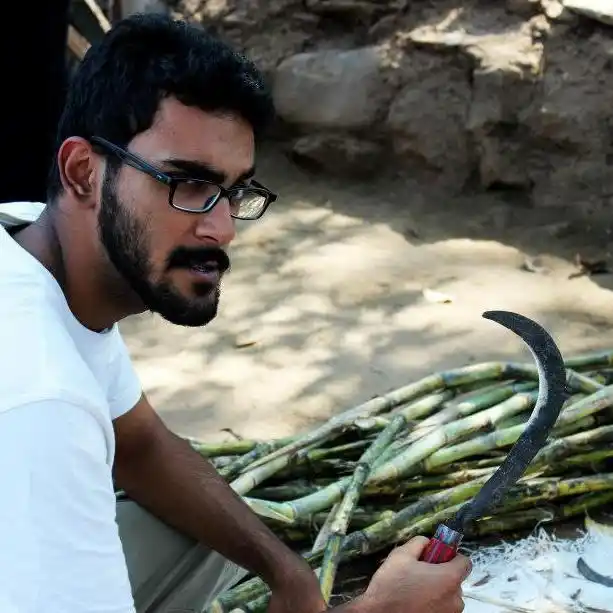 Dushyant Shekhawat really likes his mustache. He grew it himself. You can find him on Twitter at @SeriousDushyant.