Mahesh was a co-worker with cerebral palsy. I had made up my mind about him without giving him a fair chance. Months later, he helped me achieve my dream.
Iremember being 22, fresh out of college, at my first real office job. Engineering had caused in me an urge to make something of myself, so I naïvely threw myself into what didn't seem nearly as risky as it was. I became the will-do-whatever-is-necessary guy at an internet start-up that worked in the engineering graduate hiring space.
Start-ups are intriguing – you do most things for the first time and are expected to iterate and achieve excellence in the shortest duration possible. One such assignment was improving our Alexa ranking and I was the lone fighter who decided to take it head on.
I did what any child of my generation would do for inspiration – watch the Rocky series. Infused with warrior spirit, I got to task: reading, researching, trying out just about anything to get the damn website to move up in rankings. The days were long and nights were longer; I was industrious. But, it didn't matter. Much. One day, as I sank into my chair, dispirited, the boss motioned to me from his cabin. "This is it! He's gonna fire my arse," I thought to myself. Pictures of Donald Trump's contorted face came to my mind. I wondered what would I tell my folks back home. Instead, he told me he was giving me Mahesh.
I realised something was amiss with Mahesh, when I first called to discuss our engagement. He seemed to have an exaggerated drawl sometimes and was exceptionally polite. It was beyond the perfunctory thank yous and sorrys that we throw around with petty abandon. He seemed to want to sincerely understand every phrase and every sentence I spoke. I called up a former colleague to find out about this eccentric guy and that's when I heard the words, cerebral palsy. When I had asked him what it was like working with Mahesh, he only said that I'd be surprised. I hated surprises. Especially, at the work place.
We had a tradition of gags at the firm. New recruits were welcomed with an elaborate prank that involved all of us prostrating before the HR head, begging her for the month's salary, while she looked on with a stern eye. (It was quite a sight to watch the CEO on his knees on your first day at work.) I was convinced that hiring Mahesh, a part-timer who was going to work from home, on my toughest assignment yet, was one of those gags. But my boss was wholly serious.
I tried to ignore Mahesh, but he wouldn't let me. Every hour or so, I'd get a call from him reminding me of something I had to do. And my inbox was full of his emails, updating me on every fucking thing that I had to create. He would reply to every FYI mail and send updates every day of the week, including the holidays. If he missed work, he would write 250-word emails making his case for the days of absence. I got good at tuning him out.
I began to rely on Mahesh. I found I could trust him to do the things average people couldn't be trusted with.
One day, tired of his relentless follow up over some incomplete tasks – a stupid, protocol issue – I gritted my teeth and heard him out. Mahesh explained, in earnest, how he had sourced content from the far corners of the internet, and how this information was relevant for our website. He spoke with painful emphasis on each sentence and once I went past the feeling of wanting to throttle him, I began to see how much sense he actually made. At the end of that call, I hung up slowly and realised how stupid I had been in making my mind up about Mahesh, without giving him a fair hearing.
I began to rely on Mahesh. I found I could trust him to do the things average people couldn't be trusted with. If I said something he didn't understand, he would ask me to explain it over and over again until I understood it better myself. I learned that he was unrelentingly kind even when I was wrong. My frequent conversations with Mahesh made me realise how in our mundane everyday existence, we make the minimum effort required to maintain an even keel with those around us, sometimes extending no further in uncommon circumstances. But Mahesh extended himself. Always.
I first visited Mahesh at his home while we were working together on one of the routine training exercises. I was surprised by his wheelchair-bound energy. The man was sprightly with an impish sense of humour, further accentuated by the drawl and the curling of his tongue in a very Jack Nicholson way. He showed me pictures of his niece; the smallest things she said or did would delight him. In my visits later, I came to understand that children treated him as one of their own – a rare privilege accorded only to the coolest lot.
Meanwhile, our website ranking had started to climb at a steady pace. Those were heady days. In the right context, there's nothing quite like the sight of an upward curving graph. When I called Mahesh to tell him that we were on the path to breaking into the top-1000 mark, he exulted joyously with an open, delightful laugh that made me grin. I couldn't believe how this man, who I once found annoying, had helped me achieve my dream.
Mahesh worked at the firm long after I moved on, surprising many others along the way.
***
A few months ago, I was added to a WhatsApp group titled "Friends". I laughed. Mahesh could get away with titles that were so incredibly uncool. On this group, he often shares pictures of him participating in marathons, quad biking across some unruly terrains, or long drives with his friends. I've muted most WhatsApp groups, but I always check Mahesh's texts. His pictures make me pause and reflect. They make me feel small. They make me realise that we are the most entitled bunch of humans that has ever walked the planet – the on-demand generation. A generation that badly wants everything here and now – be it cabs, doughnuts, love, or success. How if we can't have it, we throw a fit. And how in placing such a premium on being clever and cool, we lose our capacity for wonder.
Maybe the dice was loaded to begin with or maybe that the intricate workings of the universe were conspiring to screw us, over the little pleasures of life, but Mahesh is far from screwed. He's still hanging on to every word, every sentence, and every moment the universe offers to him, dearly. As should we.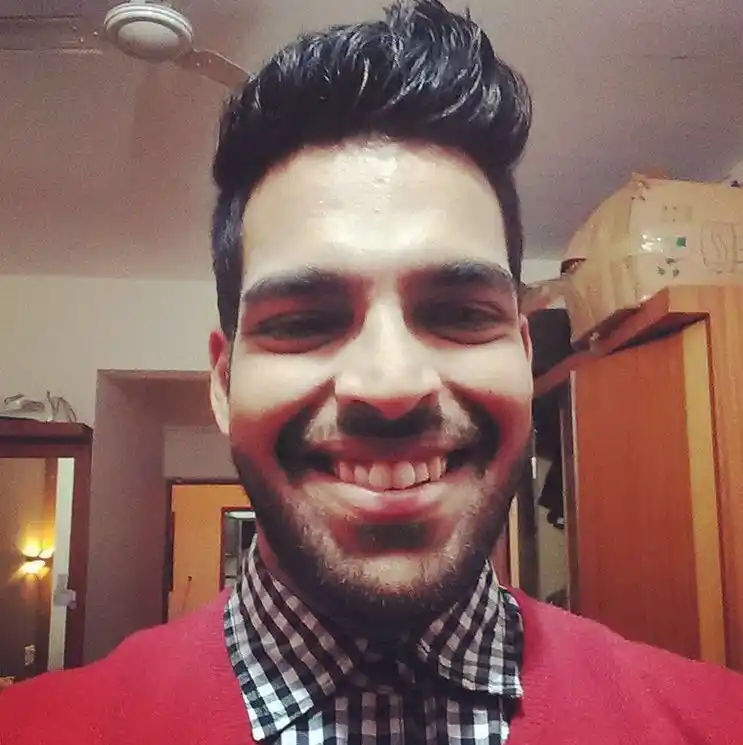 Roshan is a Bangalore-based full-time tech entrepreneur, occasional writer, and musician. He is currently building Tribe App that helps families stay connected. When not doing CEO things like building product roadmaps or mopping floors, he finds inspiration in: Bharat, dharma, economics, music, and startups. + He makes a fine cup of tea.