Those who grew up in the '70s and '80s, learnt about national integrity and unity through a seven-minute animated film that aired on Doordarshan called Ek Anek Aur Ekta. The woman behind this little film with a big heart, Vijaya Mulay, passed away on Sunday, at age 98.
If you grew up in the '70s and '80s during the glory days of Doordarshan, chances are that you learnt about national integrity and the spirit of India through a seven-minute animated film called Ek Anek Aur Ekta (One, Many, and Unity). A little film with a big heart, it introduced children to the idea of unity in diversity with examples of a garland and the solar system. Over the years, the film – directed by filmmaker, educationist, and author Vijaya Mulay – had been viewed so many times on Doordarshan and in the theatres, that it defined childhood for an entire generation, that knew the lyrics by heart. Yesterday, a part of that childhood died with Vijaya Mulay. She celebrated her 98th birthday just three days ago.
Released by the Film Division of India in 1974, the movie was born in gentler times. It was a period when middle-class India was bringing the world to their homes with the advent of the TV set, and when NCERT who had commissioned the project wasn't the Big Brother that it has now turned out to be. It helped that the film wasn't preachy, even when it spoke about how in Hind desh, there were many people but one nation. Mulay used the archaic tradition of oral storytelling in Ek, Anek, Aur Ekta. Its protagonist was a sister imparting a very significant life lesson to her brother through stories and songs, resonating with all of us who have invariably grown up listening to tales from mythology and folklore narrated by our elders.
Essentially, the film was an entertaining retelling of the values that had already been ingrained in that generation. It's no surprise then that we did not question any of it. Back then, it was rare to have a film that combined social messaging in the garb of a children's film with an earworm of a soundtrack composed by Vasant Desai. I remember humming the song at play time, performing variations of it at school and neighbourhood functions. Soon enough, it became the unofficial anthem of our times. But the beauty of it was that no one had to force it upon us. This was a time when it wasn't mandatory to rise up to the national anthem before a screening of the latest Avengers.
Ek Anek Aur Ekta remains Mulay's most iconic creation, even four decades later.
Much of the charm of the film was that Mulay wasn't a run-of-the-mill filmmaker. With a Master's Degree in Education at Leeds, UK,  she returned to India to work as an Education Officer with the government of India in the '50s. It was during this time that she founded the Delhi Film Society and eventually spearheaded the formation of the Federation of Film Societies of India, with Satyajit Ray as the founding president, a position that she took over after his demise. She remained friends with Ray, who along with French filmmaker Louis Malle, helped her make her first documentary The Tidal Bore (an 18-minute film about a natural phenomena that wreaked havoc along the Hooghly). Her association with UNICEF and the NCERT, created a stellar body of work, while her five-year stint with the CBFC, as a presiding officer, opened her eyes to "the biases of panellists that coloured their judgement of a film's suitability for public viewing," she said in an interview.  
Mulay belonged to, and represented a world order that was progressive, liberal and inclusive. And there's no better reflection of it, than in her storytelling in Ek, Anek, Aur Ekta, brought to life with charming illustrations by legendary animator, Bhimsain. The film, that went on to win a National Award, has also gone down in history as one of the most watched and downloaded animated films in the country. Yet for an India that found happiness in a paper roll of mungfali, and spent idyllic summer afternoons plucking mangoes from trees, it was just a catchy children's film with a hummable song. We didn't even realise how it had become a part of our wonder years, until much later.
Ek Anek Aur Ekta remains Mulay's most iconic creation, even four decades later. But the same cannot be said of the country that is struggling to keep sight of the ideals that she celebrated in her work. The news of her death was just a whisper, drowned out in the cacophony of heightened electoral drama, with news anchors predicting the chest- thumping return of a leader recently anointed India's "Divider in Chief" on innumerable TV sets. The middle-class home that fell in love Vijaya Mulay's vision of Hind Desh is evidently not quite the same space any more.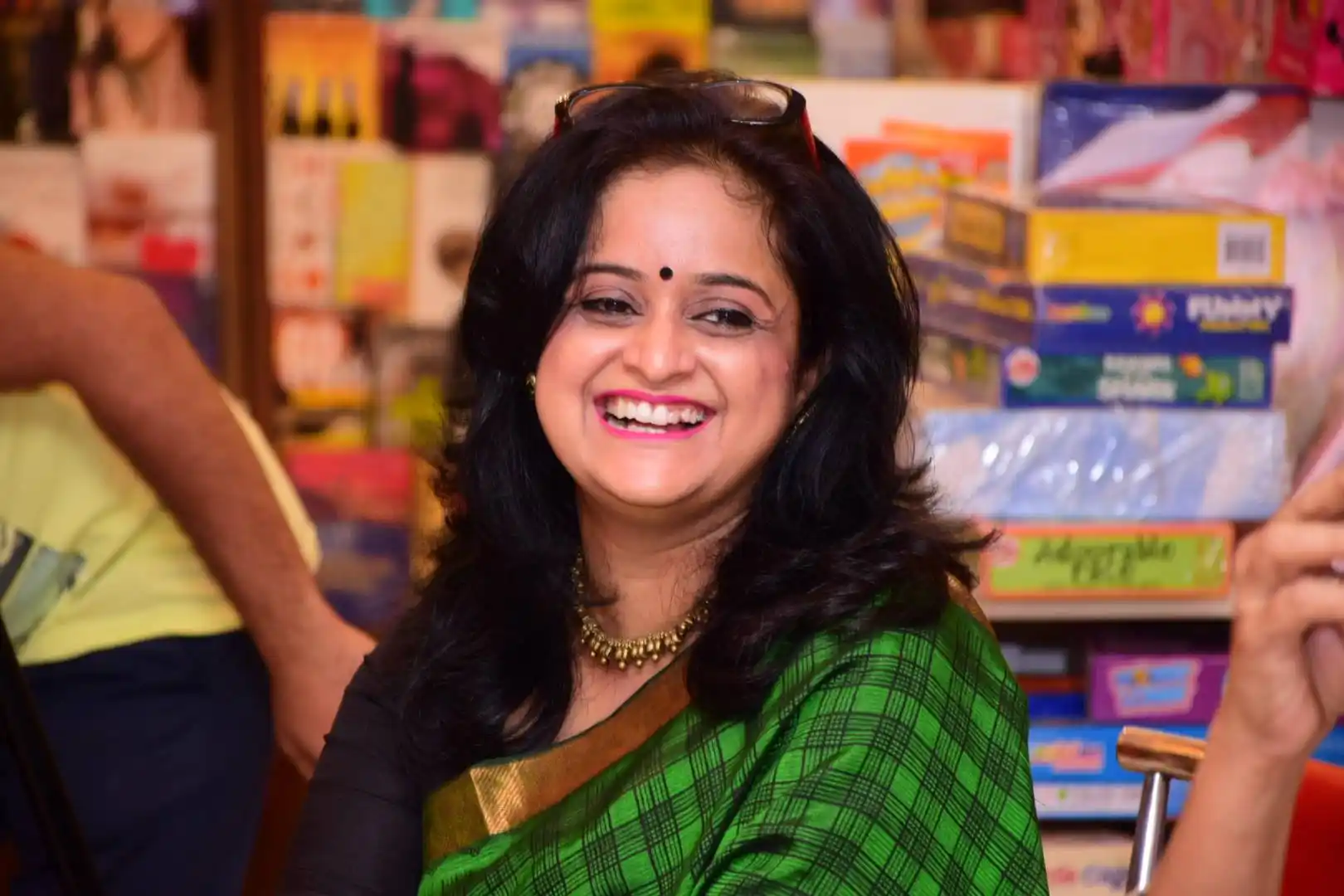 Chandrima Pal is a journalist, columnist, career insomniac and caffeine snob. Loves food. Does travel. Author of A Song for I (Amaryllis) and At Home in Mumbai (Harper Collins).