Kiarostami's films didn't remind me of particular incidents from my own youth, but they revived the sensory and emotional experiences of childhood.
In the opening scene of Where is the Friend's Home?, an early feature film of Iranian director Abbas Kiarostami, a schoolboy named Nematzadeh is brought to tears by his teacher. Nematzadeh has forgotten to do his homework in his notebook – a repeat offence. The teacher berates him, and rips up his loose-leaf work.
Watching Nematzadeh attempting to hide his tears and hearing the nasal squeal that accompanies a suppressed sob was a visceral experience. My face knew that hot sensation of shame well, but I had either forgotten, or compartmentalised it. You become obsessed with the process of memory when your own goes missing. My childhood memories are a short collection of images and anecdotes, shared and retold, their details coloured in by friends and family. When I relive these abstracted, constructed scenes, it's an out-of-body experience – in fact, it's often like replaying a film in my head. Where is the Friend's Home? didn't remind me of particular incidents from my own youth, but it revived the sensory and emotional experiences of childhood.
I found out about Kiarostami's death in the worst way possible: via Whatsapp. I woke up to several messages from friends, some expressing sadness, some that just said "Kiarostami ☹" (or "Kiarostami?!") I was grateful for people in my life who cared enough to send sympathetic messages, but it was surreal to receive condolences about the death of someone who wasn't a family member, or even a pet. His passing took me back to the 1987 classic.
Google's plot synopsis of the film tells us: "An Iranian schoolboy scours a neighbouring village for a classmate's home to return an important notebook." It's strictly accurate, and dismayingly boring. In truth, the film is a pint-size Odyssey: Its obstacles might merely be inconsiderate adults and impending nightfall (and certainly no sirens), but Kiarostami lets us see, and feel, the weight of these things from eight-year-old Ahmed's perspective. Often, he just silently follows him, training his camera on Ahmed's yearning reactions to the grown-ups around him.
Kiarostami's early films, like those of several Iranian filmmakers, were all about children. They were made for a governmental organisation called the Centre for the Intellectual Development of Children and Young Adults, whose mission was to teach children how to be morally and socially good. He worked with low budgets, in real locations, without professional actors. His subjects weren't the overly quippy, frequently anthropomorphised lesson-bearers of contemporary children's cinema – they were just kids.
In his first-ever short, the gentle farce The Bread and Alley, a little boy happily kicks a paper bag home. On the way, he encounters a barking stray dog, which forces him to reconsider his route. Kiarostami shoots from the lowered angle of the child's perspective, showing you what's in his eyeline. He spends several minutes on the boy's face, mapping the tension between his fear and his desire to go home (the child is briefly distracted from both by a giant yawn). Kiarostami has never been a political filmmaker in the way that his provocative peers and protégés, such as Jafar Panahi, are, but in his concern with duty and goodness, the personal becomes political. Dogs are considered haraam in Islam, but the child in Bread and Alley realises that his furry tormentor makes for a friendly companion. Ahmad, the protagonist of Where is the Friend's Home?, defies rule- and custom-bound authority figures to do what he knows is right.
This has been a year of thinking-person's-celebrity deaths, and they've arrived in what seems like rapid succession: Alan Rickman, David Bowie, Prince, Muhammad Ali.
Kiarostami focused on the experience of children for two decades; their pre-pubescent concerns qualified them as safe subjects under the Islamic regime. When he shifted his lens to adults (most often solitary, lonesome men, as in Close-Up and Taste of Cherry) his themes became darker – suicide, identity theft – but the films were as tenderly observant as any before. Kiarostami had a way of making his films feel lived-in: They began before you sat down to watch, and they continued long after you left the theatre or lowered your laptop screen. There were no three-act structures, no dramatic centres or satisfactory resolutions. Instead, Kiarostami followed his characters through short periods in their lives – often, just a day or two – as they talked, thought, and drove. Much of his footage was documentary, unscripted and unexpected. He presented the streets of Tehran and the hills of Koker so intimately, with such easy familiarity, that you felt if you visited, you might be able to find your way around.
I've spoken to many people, and read many critics, who said that Kiarostami deepened their understanding of Iran and its people. It's true for me too: Growing up during peak Axis of Evil rhetoric (and peak Friends popularity), Kiarostami's films were the first exposure I had to Iran. It wasn't quite the insular, shame-driven, nuke-hoarding country Western media made it out to be. Kiarostami's films were a reminder – one we need often, it seems – that a state is not its people.
For Indian audiences, in particular, the texture of the films can feel like home. I recognised much of Delhi in Kiarostami's dry, dust-layered Tehran, with its faded stucco facades and cloudless, washed-out concrete skies. There were mustachioed brown men in unflattering knitted sweater-vests, and familiar words in every sentence – "bachcha", "dost", "dunya". ("Che khabar?" a mother asks her son as she picks him up from school in Ten). Sometimes it seemed that Kiarostami's Iranian cities and villages were a more realistic depiction of modern India than much of what Bollywood can offer.
There's a famous scene in Close-Up in which a man kicks an aerosol can on the street. Instead of cutting back to the action, Kiarostami follows its slow trajectory down a hill: for many critics, evidence of his audience-defying commitment to realism. When I saw it, it felt realistic too, but for another reason. Of course the guy wouldn't bother to chuck the thing in a bin. I can't help but think of this scene whenever I see some wanton littering. You can still see the polybag floating around, even when its owner has gone off-screen.
Films that inhabit spaces with such depth, which are so dense with local detail, are often the most universal. Kiarostami never abandoned or betrayed his (or any other) national context, but his films brim with belief in a common humanity. "The teeth we have in our mouths – no matter what our nationality or background is – ache exactly the same way," he said. His last two feature films were made outside of Iran – a way for him to focus on women, and sex, without fear of censorship. Kiarostami has never been one for sets, so instead of using one to recreate Tehran in Hollywood or elsewhere, he immersed himself in French and Japanese locations, languages, and cultures to make Certified Copy and his mysterious swansong Like Someone in Love.
This has been a year of thinking-person's-celebrity deaths, and they've arrived in what seems like rapid succession: Alan Rickman, David Bowie, Prince, Muhammad Ali. I've enjoyed their work, and their personalities, for many years. But when I read about their deaths, I felt sad for a moment, and then moved on to the next tab.
I realise now that I reacted a little ungenerously to the flood of social media posts about them. Internet mourning can feel like a special opportunity to brag about your good taste. But when I heard about Kiarostami, I understood that outpouring of grief and the display of what many termed "a personal loss". I might not have been in Kiarostami's family, but he was certainly in mine.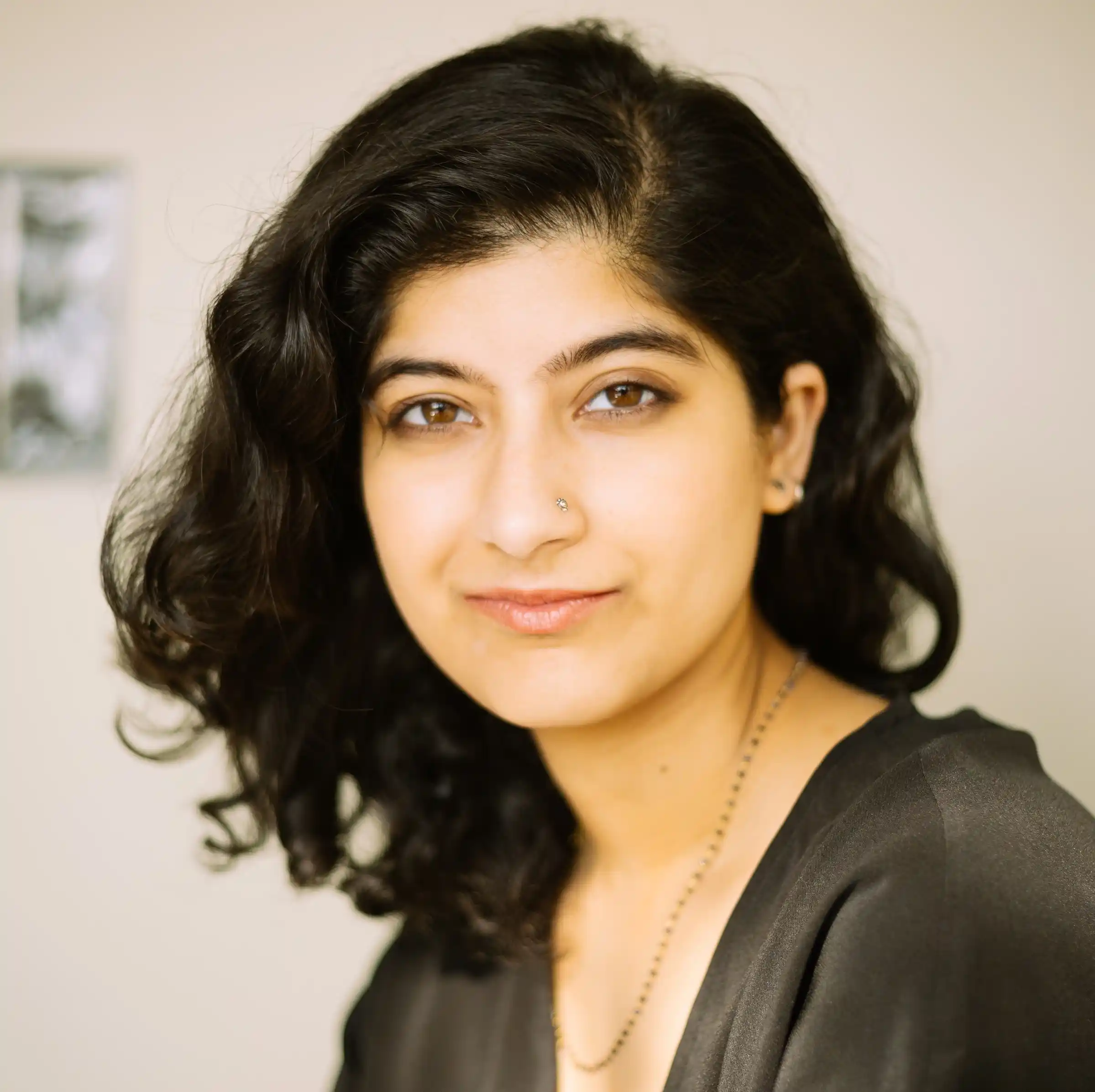 Simran Bhalla is a writer and PhD student in film and media studies at Northwestern University. She has written for the Indian Express, Mint Lounge, Elle India, and Time Out Delhi, among other publications. She tweets as @smbhalla