A bullet in his back has not deterred Arun Sawant in his fight for justice. He has taken on the police, the civic body, and is now gunning for the PM.
Arun Sawant is encouraging me from his adjustable bed to walk inside his house in a rundown building in Badlapur on the outskirts of Mumbai, but a feral dog with bloodshot eyes, lording over this kingdom of shambles, is blocking my way. Finally, Sawant's police bodyguard has to intervene before the dog steps aside and allows me into the house, where the smell of medicines has seeped into the scruffy walls. A spiffy-looking wheelchair, covered with a thin film of dust, lies in one corner and serves as a snoozing couch for one of their two house cats and all over the room are files and more files. A bed-ridden Sawant, propped up by a mound of pillows, looks outside his window to a world he been trying to change for 10 long, tiring years.
Before I even enter, the thought comes unbidden – this is what the life of an RTI activist looks like.
Six years ago, a gunshot wound to Sawant's spine left him paralysed below the waist. A former councillor in the Kulgaon-Badlapur Municipal Corporation, Sawant had acquired a reputation as a "troublemaker" and was known to challenge authority. In 2007, he filed a petition against Ambernath MLA Kisan Kathore, opposing Kathore's election on account of non-disclosure of his wife's assets. The case was finally settled in May 2014 by the Supreme Court, which declared Kathore's election void. The petition was only one in a series of appeals and RTIs that Sawant filed to confront corruption in the municipal corporation and naturally, threats to his life followed.
During that time, an RTI activist called Satish Shetty had come to a gory end in Maharashtra's Talegaon. He had brought the construction company IRB Infrastructure to its knees in 2009, when he exposed the use of forged documents to acquire land in the villages near Kamshet. His work led to 90 sale deeds being cancelled. His work also led to him being knifed to death by five masked men a few months later.
"Even on that day, I knew that I might meet the same fate," says Sawant, in his soft, almost inaudible mumble as he tells me about how he tried and failed to get protection. "In fact, in my application I'd mentioned, will I also become another Satish Shetty?"
On a sunny February day, when Maharashtra's winter nip had begun to slip out of the air, Sawant made his daily trek across the short Badlapur flyover. The bridge that connects the city's eastern and western parts, usually witnesses scant traffic and is easy to cross on foot. Sawant walked across onto a slip road, where he stopped to buy fish. A deafening explosion went off, and he presumed a car's tyres had burst. Two men on a motorcycle whizzed away. Then a searing pain in his lower back rendered him unconscious.
Sawant's premonition came true. He almost became another Satish Shetty.
***
The historic RTI Act might have empowered citizens across the country, but for its most steadfast soldiers, it has often led to violent, solitary deaths. In 2008, Rinku Singh Rahi was shot at for exposing discrepancies in the funds of Muzaffarnagar's social welfare department. The same year, Lalit Mehta was killed in Jharkhand's Palamau district for exposing scams in the National Rural Employment Guarantee Act. Environmentalist Amit Jethwa was shot dead in 2010 in Ahmedabad, followed soon after by Shehla Masood who was killed in front of her house in Bhopal.
In an every-man-for-himself world, the RTI activist is an odd creature. He continues to chase lofty goals, even if it comes at the great cost of liberty and life. For people like Shetty, Masood, and Jethwa, their private ambitions were linked to common cause and at some point in their lives, the common cause became larger than everything else, overshadowing their lives as private citizens. And finally leading to their deaths.
Sawant however, survived, even though he would never be able to walk again. The Sawants filed a complaint with the Maharashtra State Human Rights Commission later in 2010, holding the police responsible for abnegating its duty to protect its citizens and thanks to the swift action of its maverick chairman, former chief justice of the Kerala High Court, SR Bannurmath, he got awarded a ₹10 lakh compensation.
Even as one battle came to an end, Sawant and his subdued wife, Gauri, picked up another trying to get free and fair investigation into the attack. The police, predictably, was no help at all. After the couple wrote to the then President Pratibha Patil, the CID got involved and conducted a six-month investigation – but failed to find the attackers. "CID ne sirf humara hi inquiry kiya, samne walon ka nahi," Gauri says, bitterness staining her voice.
"They saw I was in a wheelchair and wanted to take a selfie with me."

Arun Sawant
In the hours that I spend with the Sawants, this is the only time I see her face fall. Not once has her smile left her face – not when she encourages her husband to go into the details of his cases, not when he sharply tells her to back off, and not when she repeatedly helps prop him up by the shoulders. Her husband's name is on the petitions and orders, but it is Gauri who is his arms and legs.
Our conversation is interrupted several times as Sawant pauses to make his daily calls to the home department at Mumbai's Mantralaya, where his ₹10 lakh compensation is supposedly stuck. "They saw I was in a wheelchair and wanted to take a selfie with me," he says, recalling a visit to the state's administrative headquarters. He says this with a wry smile as if he's almost reached a point of comedy in this relentless tragedy but he hasn't. Sawant still has a whole lot of fight left in him.
Instead of being consumed by resignation, Sawant is filled with a slow, simmering anger. Every morning he attacks the newspapers with the same zeal, looking for cases to pursue, executes his duties as the trustee of a local school and continues to fight with Badlapur's municipal department for space to set up a small business, something that people with physical disabilities are entitled to. Inside this room, the battle never stops.
As I listen to Sawant railing, I wonder where he will draw the line? In the battle between personal ambition and greater good, at which point does one relent and give up on the world? Surely, a bullet in the back would be it for most people. But not Sawant. In November 2014, he slept in front of the office of the municipal department's chief officer until the police had to be called in. I don't know whether to be amazed at his foolhardiness or impressed with his resolve.
I ask him about the expensive looking wheelchair at the door, if that makes his life easier at all.  "It doesn't fit through my door," he shrugs. For every monthly visit to the municipal corporation office, Gauri hires an auto. They get down outside the three-storied building, which has no lifts. She then carries him up two flights of stairs, dragging the inert half of his body, pausing for breath every few steps. Sometimes she gets help from the department's employees, who are embarrassed to see her exertions – but not embarrassed enough to actually resolve their case.
I look at Gauri and she smiles back without any trace of bitterness. She has given herself up to her husband's fight.
"Maine jo ladai ki hai, who desh ke hitt mein ki hai. Ismein mera koi swaarth nahi tha," Sawant says. Sawant has put both their lives to the service of this legacy. He is one of those people who is consumed more with the idea of the legacy he will leave behind than the quality of life he will live. He tells me he would like to be remembered like our freedom fighters. I tell him that perhaps we should be careful what to wish for, because the only time we recall our freedom fighters is when giving directions to our taxi drivers.
We laugh together. I may not understand this man, but I can't help but be impressed by his clarity. We live in a world where we're not entirely sure what exactly we're working towards, what we're living for, but Sawant is.
He already has his next RTI mission cut out: He has had enough of Prime Minister Modi and wants him to publicly acknowledge his wife. He is incensed by the way the PM and the public has forgotten that there is a woman behind this man. "Tere mann ki baat sun sun ke pakk gaya," he says, "ab ek baar apne aurat ki mann ki baat suna."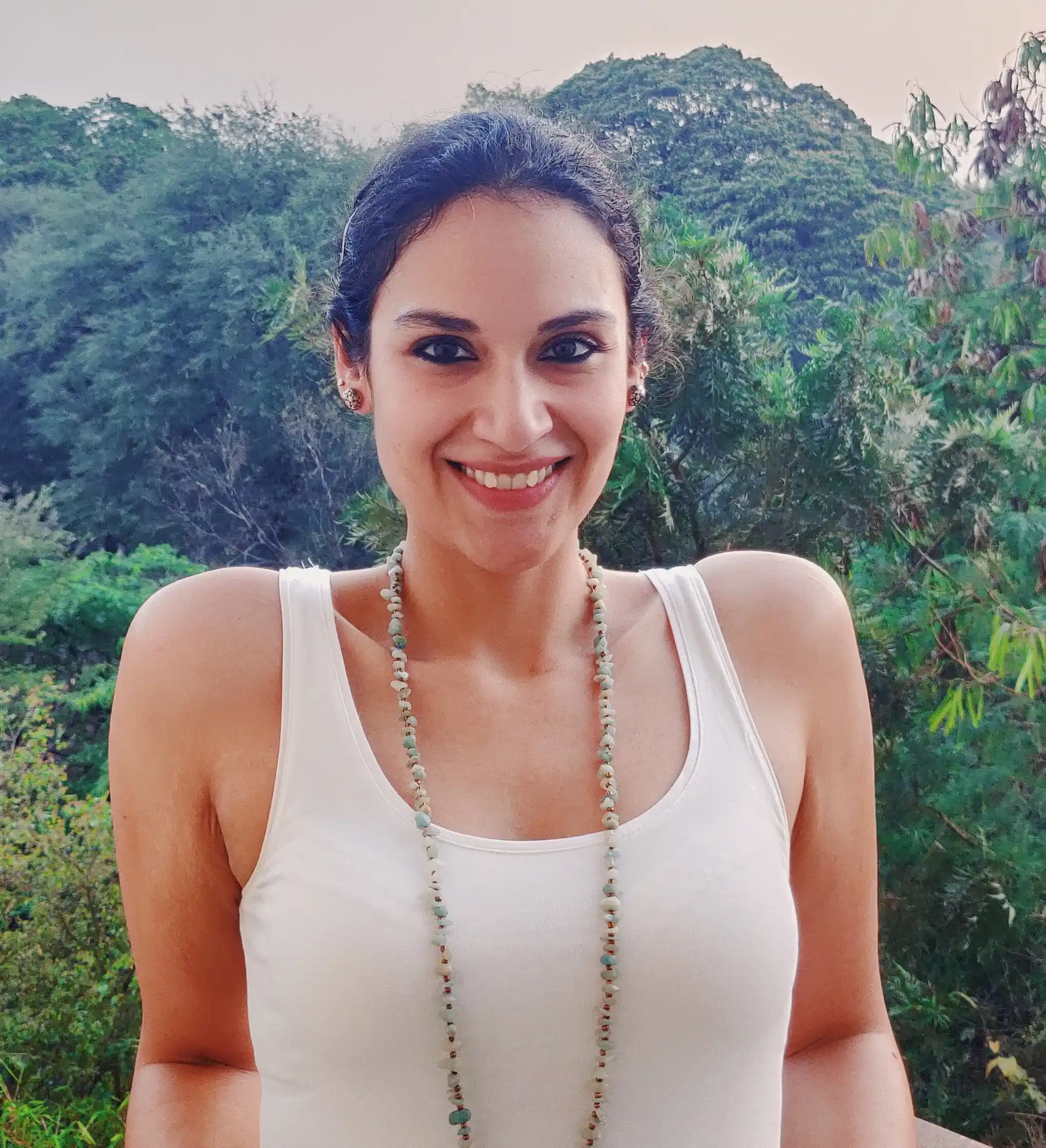 Karanjeet Kaur likes Mughal miniatures, mountains, moot points, and alliteration. She is the Creative Editor at Arré and tweets as @kaju_katri.