In a Parel gaothan, Dr Nayak continues a tradition of treating families for everything from the flu to sprains. But with the rise of multi-specialty clinics, his days are numbered.
Dr Balkrishna Nayak's little clinic, set in a humble row of shops in Parel's fishing village, invokes the rooms of AJ Cronin's beloved country doctor, the amiable Dr Finlay. After 60 years in existence, the rooms of the clinic still emit the glow of a gentler past, when mixtures were compounded by hand in a mortar and pestle, and doled out in glass bottles with a paper marker for dosages stuck on the outside. The clinic includes a tiny reception area, a windowed dispensary and an inner sanctum where the good doctor counsels, prescribes and often just listens to the steady stream of patients.
Dr Nayak is one of the last generations of General Practitioners in the city who still source chemicals from south Mumbai's Dawa Bazar. With them, he concocts cough syrups for any patient who might come in asking for "laal aushadh" to treat a bronchial infection.
Up close and personal, 55-year-old Dr Nayak, with his bushy eyebrows and gentle voice, is indeed a lot like Dr Finlay. He exudes the aura of the kind of doctor you would like to visit for a comforting chat over prescriptions. His clients, who have been with the clinic for four generations, come to him for everything from influenza to ankle sprains, but sometimes just to talk about what troubles them – even if it's not always evidenced in their bodies.
His father, the senior Dr B M Nayak, who set up shop in two gallas in the humble gaothan in Parel 60 years ago, treated everything from cauterising boils to fish bones in throats. It was with him that the tradition of the GP as friend, confessor and guide began. In those days, patients did not think twice about getting minor surgical procedures done at the clinic itself. These were days before paracetamol and aspirin, when a salicylate mixture was given for fevers, and prescriptions for diarrhoea contained a tincture of opium.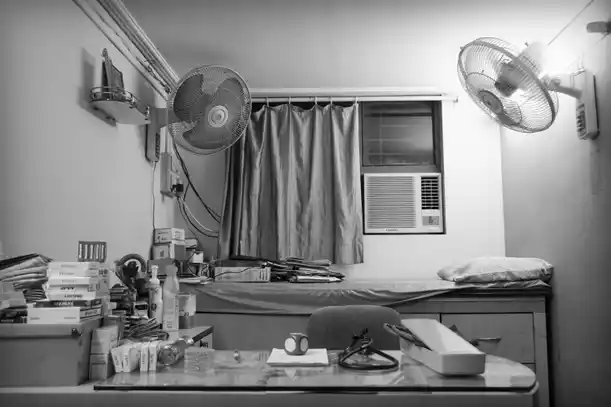 In the good old days, the GP was also a friend, confessor, and guide.

Naimish Keswani
As we chat over tea, Dr Nayak tells me how his father's house calls would start with a call from one family and then extend for a whole afternoon after neighbours realised the doctor was in the vicinity and invited him over to have a look at their rheumatoid arthritis, or listen to their recurring cough. Catering mostly to the mill worker community, Dr Nayak's father saw his patients through several epidemics; most notably an influenza outbreak that filled coffers enough for the family to be able to buy a steel almirah.
But money was hardly the chief consideration. As shaman and shrink to his community, the senior Dr Nayak's responsibility was deeper. He could never turn away a patient for not being able to cough up the consultation fee of three rupees. He knew that the patient would turn up soon enough with a live chicken to settle his dues.
"Chickens are not accepted in lieu of payment these days," Dr Nayak chuckles. Now, procedures like putting in stitches, removing a fish bone or a bead stuck up a juvenile's nose, are too risky to perform in the clinic. Those endearing house calls, too, have come to a stop. It has been decades since either he, or any of his ilk, have picked up scalpel or needle to stitch or cauterise — the surgeon in the neighbouring multi-specialty hospital does that now. But what has changed most, according to Dr Nayak, is not so much the GP but the patient.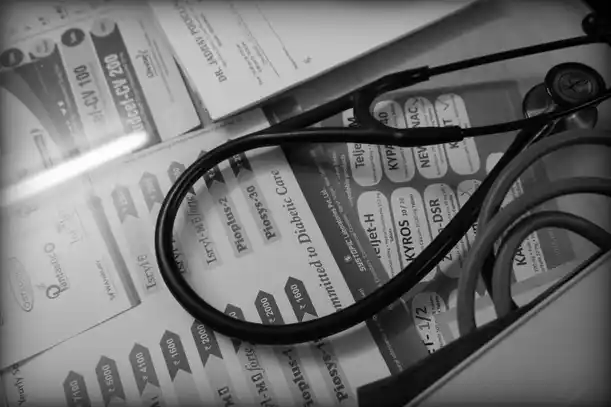 The GP would treat everything from cauterising boils to fish bones in throats.

Naimish Keswani
The erstwhile mill worker's son is better educated, worldly wise and Googled upto his gills. The doctor still spends several hours a day talking, counseling, often prescribing and sometimes advising patients against excessive medication, but his patients know their paracetamol from his antibiotics, and will not be convinced that what he has can be treated with a compounded mixture. He wants tests and drugs. Dr Nayak increasingly finds it difficult to convince a patient who has seen a couple of specialists for a recurrent headache to try a simpler solution. The patient wants a CT scan. Paranoia and an overload of internet based information are now at odds with the antiquated belief of putting your life in the hands of a family GP.
Still Dr Nayak continues to do what he does. He has now treated three, maybe four generations of a single family. He does not want to leave his little corner and move to south Mumbai or nouveau riche areas in Bandra and Juhu. There he could command fees that would rival that of a postgraduate doctor, like some of his contemporaries have done. But not moving was a choice his physician wife and he made together. That doesn't stop her from huffing when she spots Facebook posts of exotic holidays and extravagant vacations, he says. They represent not only the places the Nayaks didn't go to but also the choices they made.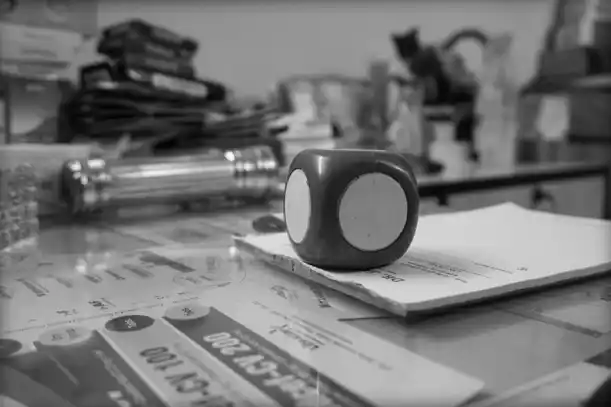 Like most family physicians, Dr Nayak exudes the aura of the kind of doctor you would like to visit for a comforting chat over prescriptions.

Naimish Keswani
But the choice may soon be out of their hands. Dr Nayak knows that his days are numbered. The shadow of reconstruction looms large over the building that sits on land now turned prime real estate. But as shutters down over several GP clinics, and places like corporate "family doctor" chains spring up across cities, Dr Nayak is pragmatic. "Perhaps it is a good trend. The patient is assured good health care. But whether the quality of service will stand the test of time needs to be seen."
The builders are inching ever closer to the gaothan, even as Dr Nayak sits dispensing his popular cough mixture to his loyal band of patients. Whether they ring his death knell doesn't really matter.
The city, it seems, has done that already.
Aparna Joshi likes to travel, observe and meet different folks. When the mood is right, she writes too.