Thirty-two years after dropping out of school, Lakyntiew Syiemlieh decided that she wanted to finish her education. She has cleared her Class 12 exam and is now going to pursue a bachelor's degree in Khasi.
It is a cliche to say that there is no age limit to achieve your dreams. And yet, it is true, as proved by a grandma to two, Lakyntiew Syiemlieh, from Meghalaya. A single, working mother to four, Syiemlieh cleared her Class 12 exams, 32 years after dropping out at the age of 50.
The story of Lakyntiew Syiemlieh from Umsning, Ri-bhoi, Meghalaya.

And inspiring 50 year old.

Who just cleared her class 12 exams!

And aspires to achieve more! @airnews_shi @ShillongTimesIn@SangmaConrad @DrJitendraSingh @DrRPNishank pic.twitter.com/IsirwZHjFD

— DD NEWS SHILLONG (@ddnewsshillong) July 15, 2020
Syiemlieh was one of 24,267 students in Meghalaya who appeared for the state's HSC exam, but indeed a special one. In 1989, she dropped out of school due to her struggle with mathematics. Life took a different course, as she got married at 21 and had four children. The marriage didn't work out but she supported her family by teaching Khasi at a local school in her village.
Lakyntiew Syiemlieh, a 50-year-old Meghalaya grandmother cleared her Class XII exams, 32 years after she dropped out of school. Syiemlieh had dropped out of Class X in 1988 because of her weakness in mathematics. #wednesdaymotivation https://t.co/sTfQ5oPknz pic.twitter.com/oVDSoCgbHi

— SheThePeople (@SheThePeople) July 15, 2020
Finally, in 2015, Syiemlieh felt she needed to get back to school. She enrolled for evening classes at the National Institute of Open Schooling at Umsning and cleared her Class 10 exams two years later, while juggling both job and classes. For Class 12, she took permission for a special gap year to attend lectures at Balawan College. Her efforts paid off, as she cleared her exams.
"I got a third division but I am very happy. My children are so thrilled that they started shouting, hugging and kissing me when the results were declared yesterday. In fact, it was the happiest day of my life," said Syiemlieh
The kids at school referred to her as 'Mei' — Khasi for mother…For the last year, Lakyntiew Syiemlieh — a mother to four and grandmother to two — has donned a college uniform and attended classes with those nearly three decades younger than herhttps://t.co/ei252vye2s

— Tora Agarwala (@toramatix) July 15, 2020
Syiemlieh's result was a moment of pleasant surprise even for Father Laurence, principal of Balawan college. "To be honest, we were surprised. Sometimes, we have 30-year-olds, who have just gotten married, attending classes. But a 50-year-old, and with her level of enthusiasm and dedication, is just rare."
Classmates lovingly called Syiemlieh "Mei", which is Khasi for mother. Dressed in the college uniform, she attended classes with those nearly three decades younger to her. While she was studying her daughter Ibaphylla would help around the house. I am just so happy and proud to have her as my mother — she is talented, inspiring and caring," she said.
Lakyntiew Syiemlieh from #Meghalaya, who had dropped out of school in 1988, passed the state board's 12th HSSLC exams this week.https://t.co/JozlxfGK1k

— Firstpost (@firstpost) July 15, 2020
Lakyntiew Syiemlieh's next goal is a Bachelor's degree in her favourite language Khasi. "I understand the importance of education — without it we are simply nothing," she said. In a year filled with bleak news, the story of this grandma from Meghalaya is full of determination and hope, easily making her the Student of the Year.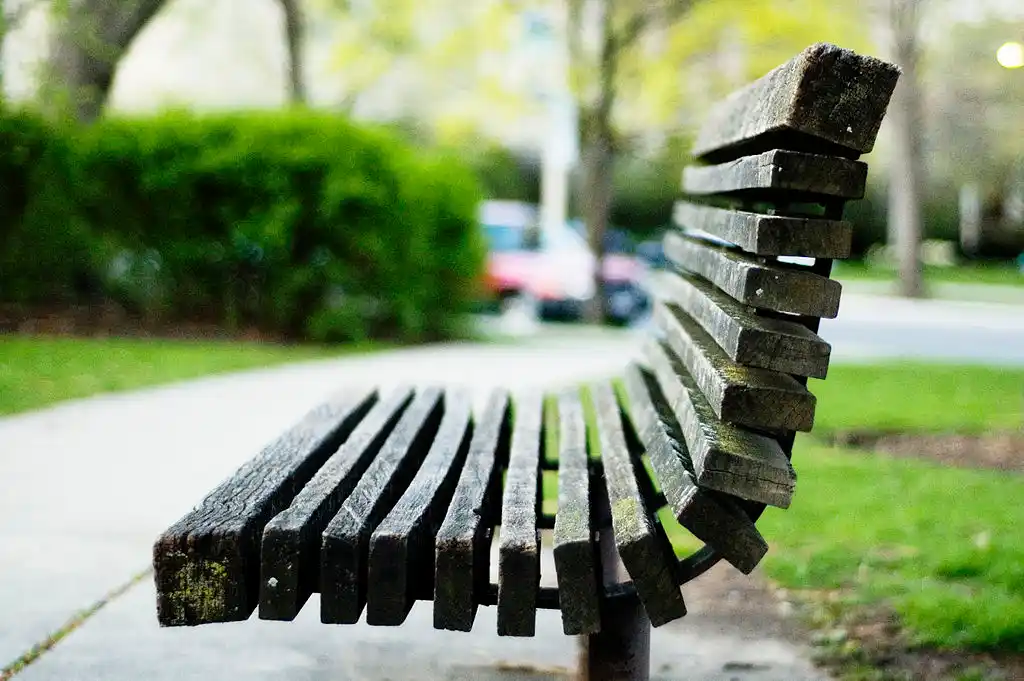 The Arré bench delivers stories that mattress. It hasn't achieved much sofar. But it's getting bedder.