If Tubelight and Bajrangi Bhaijaan are any indication, two things have heightened with every new Kabir Khan project: the scale of his movies and their political undertones.
Kabir Khan's 2015 blockbuster Bajrangi Bhaijaan, was a career-defining film. The director used a Bollywood superstar as an actor and the India-Pakistan border as a muse to effectively capture the tensions between the two countries. Yet, the film's most politically charged moment does not take place at Wagah – it arrives wrapped unsuspectingly in the lyrics of the foot-tapping "The Chicken Song," set in the bylanes of Old Delhi. Underneath its bumbling innocence that can be enjoyed at face value, lies a plucky statement on the dietary restrictions forcefully imposed on the citizens of this country, by the government.
The lyrics of "The Chicken Song" prefigured a debate that would go on to hijack national headlines for months: The taboo of consuming meat, the futility of food being a marker of nationalism, and the rising intolerance toward people who don't abide by the government's diktats. Only a couple of months later, the tragic Dadri lynching – where a 52-year old Muslim man was killed on suspicion of consuming beef – took place.
It's an illusion Khan has used judiciously, time and again in his films that are nearly always mounted with a political context in the backdrop. The director's films routinely urge the audience to dig deeper. To some extent, the Dadri incident, and hordes of similar ones after, lent Khan the sort of political credence that remains elusive for most mainstream Bollywood filmmakers.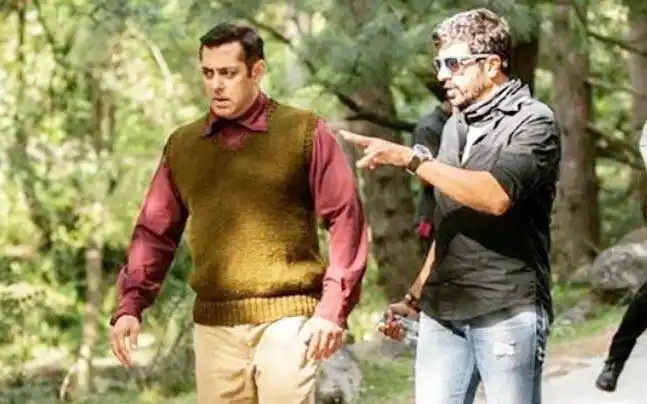 Tubelight, which is dismal on many levels, doesn't fail on one count.

Courtesy: Kabir Khan / Twitter
Oscar-winning director, Martin Scorsese, once said, "Cinema is a matter of what's in the frame and what's out." According to him, a good film is always more than its framing and visuals; instead what makes it memorable are its hauntings and overtones. A cursory look at Kabir Khan's filmography, spanning 12 years, is an indication of how consistently he has followed Scorsese's words of wisdom. With every new project he has undertaken, two things have heightened: the scale and the political undertones in his films. The first fairly common in Bollywood – the second relatively uncommon, especially in conjunction with the first.
In Kabul Express, loosely based on his experiences as a documentary filmmaker in Afghanistan, the director highlighted life under the Taliban regime. It caused such a stir that the movie was banned in Afghanistan. His next outing, New York, dealt with the political canvas of 9/11 and its repercussions for American Muslims. His third, Ek Tha Tiger, the film which began his association with Salman Khan, made a statement about the futility of war. While Phantom, arguably his weakest film, remained tediously jingoistic, it was with the slightly subversive Bajrangi Bhaijaan, that Khan brought his political observations centre-stage.
Khan's strength lies in how he dials down these statements into relatable, understandable chunks. And he exploits it to the hilt in Tubelight, which is dismal on many levels, but doesn't fail to impress on this one count. In his dutiful hands the character of Narayan (Mohammed Zeeshan Ayyub) fittingly personifies the dangerously ignorant herd mentality so prevalent in the India of today. In the age of lynch mobs, Khan holds a mirror to our irrationals: People who killed 15-year-old Junaid or 52-year-old Akhlaq are all around us. They aren't always strangers; they can very well be people we've grown up with.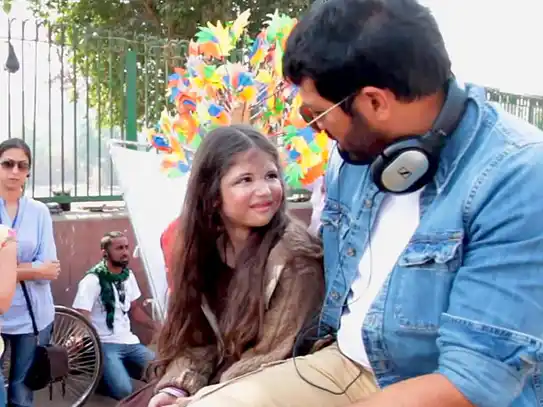 For Kabir Khan, Bajrangi Bhaijaan was a career-defining film.

Courtesy: SKF Youtube
He pulls no punches on the burning national vs anti-national debate, the perception of what an Indian is supposed to look like, and the necessity of having to prove one's patriotism every step of the way. It's not every day that one comes across a Muslim filmmaker who has consciously adapted Bollywood's mainstream language and taken the industry's most saleable star, to make some very contentious statements – especially at a time when the country's political climate reeks of intolerance. Actually, it isn't every day that you come across any mainstream filmmaker choosing to hit out against the tyrannies of the ruling government through their films.
Kabir Khan's brand of activism is unlike that of say, Arundhati Roy's. Her readers have complained that The Ministry of Utmost Happiness chooses to be completely bald about her agendas. Where Roy uses her platform like an outright soapbox, Khan uses it with judiciousness. Activism need not be shrill or soaked in outrage: It can be a nuanced response to injustice, and can take the form of compelling stories. Which is perhaps why, his villains are never people: They are systems and institutions and borders and mindsets.
For a man born to mixed parents, and raising children of mixed faith, it is evident that the topic of secularism attains a mark of priority, as do the dangers of rising intolerance. According to him, religion is part of his heritage, but not something he follows in a ritualistic sort of way. Yet, it is his belonging to a faith that demands that he keep proving his loyalty to his country. By layering his films with astute political observations, Khan is proving his patriotism the only way he can: By doing his job and doing it well.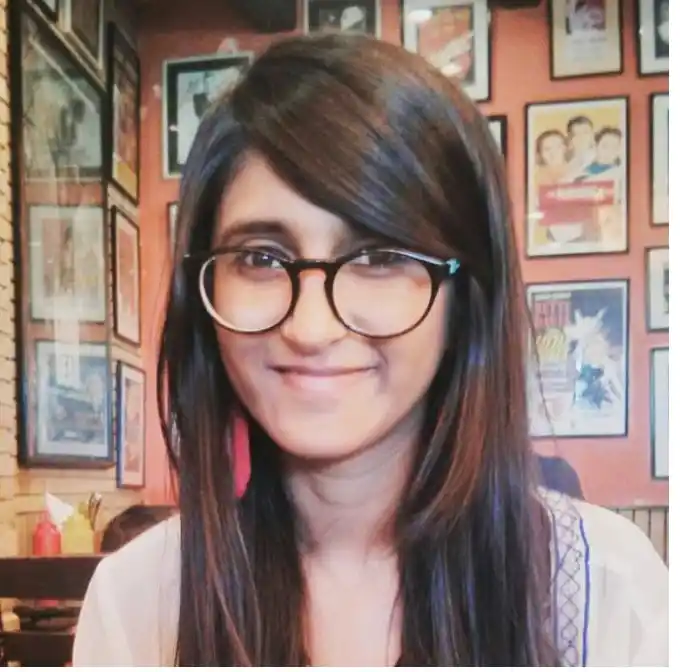 When not obsessing over TV shows, planning unaffordable vacations, or stuffing her face with french fries, Poulomi likes believing that some day her sense of humour will be darker than her under-eye circles.