A devastating landslide in Kerala's Munnar killed 52 plantation workers last Friday and dozens are still missing. Rescue operations are in full swing and leading them is Rekha Nambiar, the first woman officer to command a full operational battalion of the NDRF.
Two weeks of incessant rainfall in Kerala has led to a calamity in Munnar. A devastating landslide in the otherwise serene Pettimundi Tea Estate last week has killed at least 52 plantation workers, leaving dozens more still unaccounted for.
Firefighters and two National Disaster Response Force (NDRF) teams were rushed to the estate after the tragedy struck, where a rescue operation has been ongoing since Friday. Leading this response team is officer Rekha Nambiar, Senior Commandant of the force's Fourth Battalion.
#KeralaRains2020 UPDATE
➡️#MassiveLandSlide,Munnar, Idukki dst
➡️@NDRFHQ teams @ work on site
➡️9 BODIES FOUND IN DEBRIS
➡️With 17 dead bodies yesterday 26 deaths so far
➡️Ops will continue @ndmaindia @HMOIndia @BhallaAjay26 @PIBHomeAffairs @ANI @PIBTvpm pic.twitter.com/LeSK5rhSpo

— ѕαtчα prαdhαnसत्य नारायण प्रधान ସତ୍ଯପ୍ରଧାନ-DG NDRF (@satyaprad1) August 8, 2020
Officer Nambiar has her work cut out for her.
Over 80 people lived in the area where the landslide struck, tearing down homes and trapping whole families under the debris. Since the NRDF teams were deployed on the spot, at least 50 bodies have been recovered, but an estimated 2 dozen are still missing.
My condolences to the families of those who lost their lives in the landslide in Munnar, Kerala. I request the State Govt to bring those trapped to safety. I urge all the Congress workers to assist in the rescue and relief work.https://t.co/dolT7y65T4

— Rahul Gandhi (@RahulGandhi) August 7, 2020
"Two of our teams are engaged in the search operations and there is a river nearby, the bodies are likely to be stuck in the slush," Nambiar was quoted as saying in a report.
"Due to heavy fog, the visibility is only up to 20-30 feet. In addition, there are huge rocks all over the place. We have to move these rocks to continue the search."
Condolences to the bereaved families of those who have lost their lives in Rajamalai, Idukki(Kerala) due to landslide.

Have spoken to DG NDRF, their team has reached the spot to provide all possible assistance to the administration with the rescue work. May injured recover soon.

— Amit Shah (@AmitShah) August 7, 2020
To make matters worse, the response teams must also deal with the severe waterlogging in the area, which makes digging very difficult.
But Nambiar seems more than up to the task, considering that she has been a part of NDRF's operations during the Chennai floods, and the Kerala floods in 2018 and 2019. The officer, who is from Kerala, has in the past also commanded the CISF unit that took care of Chennai international airport's security.
A positive change the country needs.https://t.co/EM7YTsO1nr

— Indiatimes (@indiatimes) August 11, 2020
Back in 2015, Nambiar made history after becoming the first woman officer to command a full operational battalion of the NDRF.
Rekha Nambiar #NDRF's first woman commander | http://t.co/LcznW7QMHN pic.twitter.com/oYk433sN9f

— Manorama Online (@manoramaonline) August 14, 2015
She is now in charge of the estimated 300 personnel deployed by the force to retrieve bodies following the calamitous landslide. Hopefully, they are able to rescue more of the unfortunate plantation workers soon.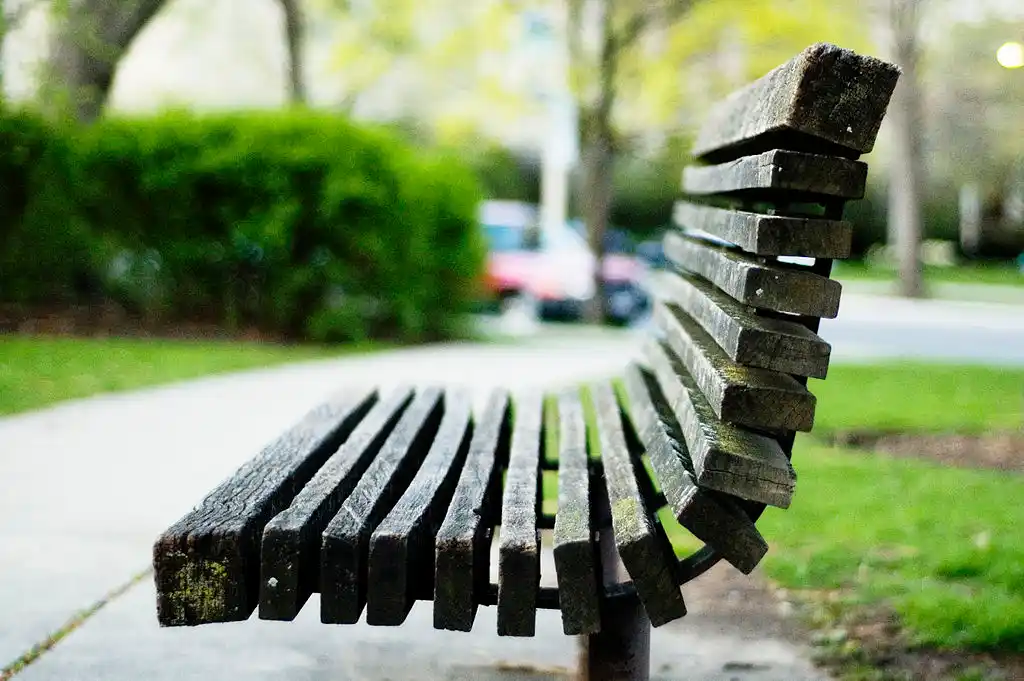 The Arré bench delivers stories that mattress. It hasn't achieved much sofar. But it's getting bedder.