Twenty-one-year-old Zanziman Ellie suffers from microcephaly, where a baby is born with a small head. Shunned by his villagers for "being different", Ellie, who can't speak, spends most of his time in a jungle. Now, a crowdfunding campaign to help him is gathering steam.
Bullies are everywhere but how do you escape them? Twenty-one-year-old Zanziman Ellie chooses to hike nearly 32 kilometres every day.
Born in Rwanda, East Africa, Zanziman Ellie has microcephaly. A rare condition where a baby is born with a much smaller head than what's perceived as normal, Ellie's disorder has made him an outcast in his village, earning him the nickname "real-life Mowgli".
Real-life Mowgli lives in the jungle and walks 20 miles a day after cruel villagers bully him for 'being different'https://t.co/i4yDIlGhgv

— The Sun (@TheSun) November 30, 2020
Shunned for looking different, Ellie spends his time away from the community in the jungle. On most days, his meals simply consist of eating grass. Due to his condition, the 21-year-old cannot speak and has difficulty hearing. As a result, he has never been to school or received any formal education.
But Ellie understands his mother clearly – he reacts to her instruction with almost immediate reflex; when she tells him to fetch a jerry can lying on the ground, the man is quick to run over and get it for her.
Even as the villagers mock and bully him, the doting mother considers him a "miracle". In an interview with Afrimax TV, a Rwanda-based online channel, she opens up about losing five children before giving birth to Ellie. Devastated by the loss of their children, she narrates how she and her husband pleaded with "God for a son", going as far as even asking for an "abnormal child as long as he wouldn't die".
There is no test or treatment for microcephaly. However, it can sometimes be picked up during scans later on during pregnancy. The condition is diagnosed by measuring the baby's head 24 hours after its birth. As the child grows up, it tends to have learning difficulties or physical disabilities as microcephaly affects the brain's development and intellectual ability.
Ellie's mother has put in her time, love, and energy to raise and nurture her son. But the poverty-stricken family can barely get by. Now Afrimax has stepped in to give them another chance at life by starting a crowdfunding campaign. "Let's help this single mother to raise this child due to the fact that she's unemployed which makes the family run out of food and forces this young boy to go to the forest and eat grasses. Let's contribute and save this boy and his mother's life." the GoFundMe page states.
Donors have left encouraging and hopeful messages for the young man and his family:
"I grew up being bullied by mean people all my life. So I like to back people who are bullied. Especially those with disabilities."
"Everyone should have the opportunity to have a good life & free from being bullied!"
Ellie's story has now gone viral and touched people's hearts.
"I want to protect his smile," wrote a Twitter user.
this made me sad. i want to protect his smile https://t.co/Ii4hvUrzEP

— ali (@vigoreusement) December 1, 2020
She is not the only one.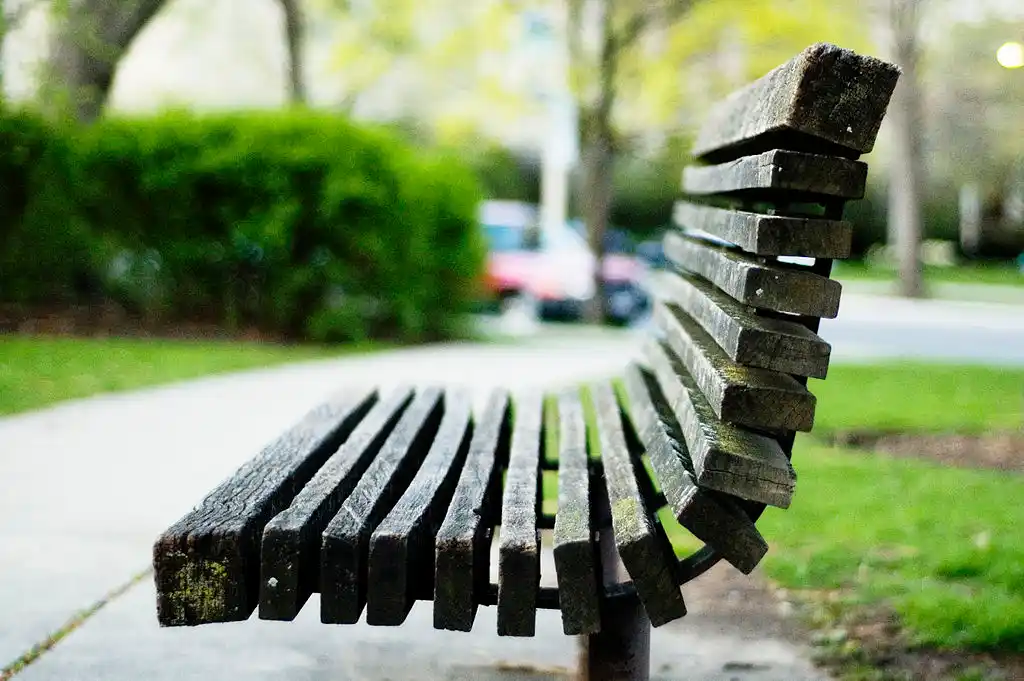 The Arré bench delivers stories that mattress. It hasn't achieved much sofar. But it's getting bedder.