America's next First Lady Jill Biden is a college professor with a full-time job. And that's not going to change even after she moves to the White House, making her the first FLOTUS ever to continue working while serving office.
The next FLOTUS in line is all about the best of both worlds. Dr Jill Biden is set to be the first First Lady with two jobs. In over 231 years, Dr Biden will be breaking the norm as the first-ever FLOTUS to keep a full-time job while serving office.
The 69-year-old isn't new to the balancing act. In the eight years as the Second Lady, when husband and now US President-elect Joe Biden was vice-president to Barack Obama, her official White House profile described her as "a mother and grandmother, a lifelong educator, a proud military mom, and an active member of her community… who continued to teach as a full-time English professor at a community college in Northern Virginia." Besides working at the community college, Dr Biden also taught English at a public high school and at a psychiatric hospital for adolescents. This was before she had to move to Washington to help her husband carry out his duties as a VP.
Dr. Jill Biden, an English professor with 4 degrees, plans to be the 1st FLOTUS to continue her career and keep a paying job while living in the White House and serving as first lady. It's time we see FLOTUS as her own woman and not a side piece. Historic #FLOTUSJillBiden

— Pin Young (@PinYoungActress) November 8, 2020
Previously, no other FLOTUS had been "allowed" to have a work life of her choice. "Maybe the time has come when Americans will be more accepting of the idea that a President's wife can simultaneously be a First Lady and a working professional," First Lady historian Katherine Jellison told USA Today. It's not far from the truth to state that FLOTUS Biden will be the face of the 21st century women.
Dr. Jill Biden will keep her day job teaching at Northern Virginia Community College. 👏🏼👏🏼👏🏼 https://t.co/vj6dQBWhJO

— Mark Elliott (@markmobility) November 10, 2020
"Teaching is not what I do. It's who I am," is how Dr Biden describes her working professional persona, a role she has donned for over four decades now. Besides a Bachelor's degree, she also earned her Doctorate in Education from the University of Delaware. The grandmother to five also holds Master's degrees from West Chester University and Villanova University, both of which she strived to earn while maintaining her job and raising her family. A wonder woman!
Teaching is not what I do. It's who I am.

I'll be giving my convention speech tonight from my former classroom.

Brandywine High School. Room 232. pic.twitter.com/NXx1EkqVGq

— Dr. Jill Biden (@DrBiden) August 18, 2020
Dr Biden took a year off from teaching in order to support her husband during the Presidential election campaign. "He's always supported my career," she said on CNN earlier this year. "And this is a critical time for me to support him because I want change."
He will be a President for all of our families. pic.twitter.com/iGPKLMMIcK

— Dr. Jill Biden (@DrBiden) November 7, 2020
However, before the recent Presidential Election, the English professor had generally maintained a low profile within the realms of politics and as a public figure. In fact, most of her students were initially unaware of her identity as being either a senator's wife or as Second Lady. In an interview with Vogue, she had stated that her Secret Service agents were told to dress like college students.
As first lady, @DrBiden will become the "first professor FLOTUS," making history for working women. https://t.co/QzQEEBcEwz

— Vogue Magazine (@voguemagazine) November 7, 2020
Husband Joe Biden is only full of praises for his wife, a teacher, and now the to-be FLOTUS. After being projected as the President-elect, Biden introduced himself as "Jill's husband". Speaking further about his wife, he added, ""Jill's a military mom, an educator. She's dedicated her life to education, but teaching isn't just what she does. It's who she is. For American educators, this is a great day for you all. You're going to have one of your own in the White House. And Jill will make a great First Lady. I'm so proud of her."
For America's educators, this is a great day: You're going to have one of your own in the White House, and Jill is going to make a great First Lady.

— Joe Biden (@JoeBiden) November 8, 2020
While playing the role of FLOTUS means added responsibilities, Dr Biden remains unfazed and is ready for the challenge without losing sight of who she is. She can be it all and she knows it.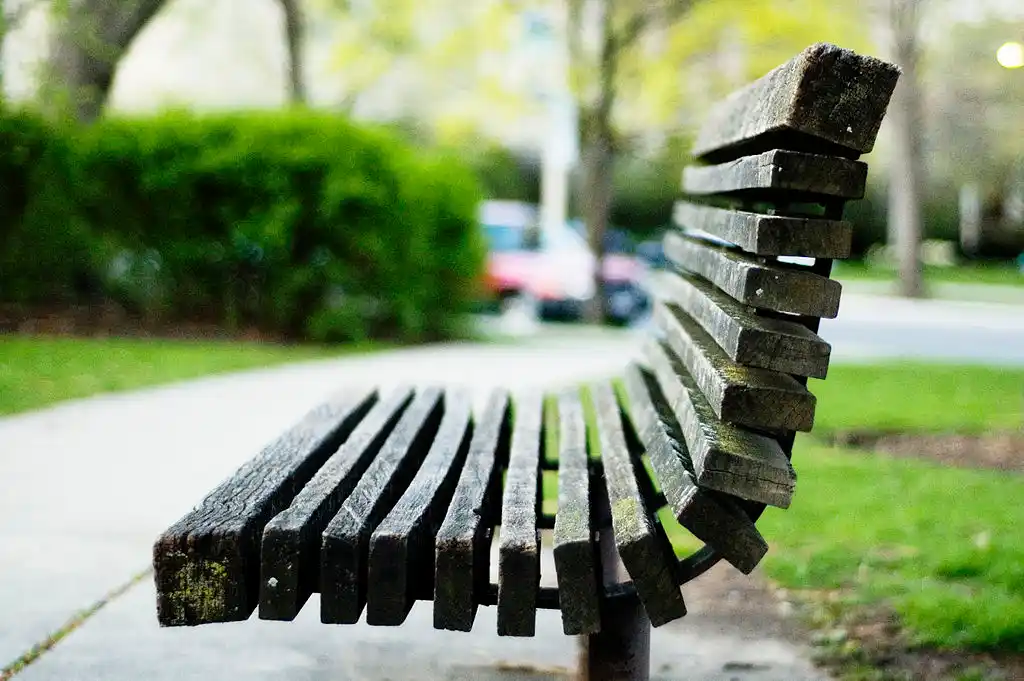 The Arré bench delivers stories that mattress. It hasn't achieved much sofar. But it's getting bedder.