As it turns out, the title of "Father of the Nation" is not copyrighted. All these years, we grew up believing Mahatma Gandhi was our Bapu. But if Amruta Fadnavis and the Donald are to be believed, PM Modi is our doosre bapu.
Today, as we all know because of the lack of traffic, is a national holiday to celebrate the Father of the Nation, Mahatma Gandhi. For years now, it's been accepted that the birthday of our legendary freedom fighter would be honoured with a day of abstaining from alcohol, mostly out of respect for his struggle to give India the independence it enjoys today. However, now that the nation has entered the notoriously hormonal 70s, and our father turns a hard-to-remember 150, a section of highly-vocal social media users have been demanding a paternity test to determine who the real father of this country is.
Amruta Fadnavis, wife of Maharashtra Chief Minister, was the first to spark this debate by calling the present PM, Narendra Modi, "the father of the country" while wishing him on his birthday last month. Donald Trump, incapable of coming up with any original ideas, echoed Mrs Fadnavis's views during the "Howdy Modi" extravaganza, which fans are calling the most epic Indian party since the time Falguni Pathak decided to crowd-surf on the last night of Navratri. Trump took to the stage and first called Modi the Elvis of India before immediately re-evaluating his own statement, and bestowing the somehow more exaggerated title of "father of India" on him. While the first was met with ridicule — Congressman Sanjay Jha called himself JLo in response, an image we're all struggling to unsee — the second has rekindled a new debate, just days before the real Father of the Nation's 150th birth anniversary. 
Trump's statement would have gone by largely ignored, if it hadn't been for one BJP leader, who saw the perfect opportunity to play the party's favourite game — Spot the Indian. "Those who aren't proud of Donald Trump's statement," Union Minister Jitendra Singh said, "should not consider themselves Indian." "Every Indian should feel proud…" he continued. "This is the first time that an American President has used these kind of words of praise for Indian leader."
Now while that is technically true — Trump indeed has the best words and there's no way to confirm that anyone else has phrased their praise in exactly the same way — we can maybe think of one other leader who may have received similar international acclaim. And to no one's surprise, that man happens to be Gandhi himself. 
The Mahatma is in no way an official "Father of the Nation", as the response to a RTI filed by a 10-year-old girl helps us understand.
The Mahatma has been invoked as an ideological leader and "one of the greatest men in history" by no less than Barack Obama, Nelson Mandela, Martin Luther King Jr, the Dalai Lama, Hồ Chí Minh, the "inventor of Gravity" Albert Einstein, Mexican leader Caesar Chavez, and even the former emperor of Ethiopia, Haile Selassie I. And if that wasn't enough for you, he's even managed to convince Munnabhai to give up his life of crime. If that man doesn't deserve to be called the Father of the Nation, who does? 
Still, as it turns out, Gandhi's title is apparently up for grabs. The Mahatma is in no way an official "Father of the Nation", as the response to a RTI filed by a 10-year-old girl (seriously, was the TV broken?) helps us understand. It was, in fact, first used to describe Gandhi by fellow freedom fighter Subhas Chandra Bose during a radio address from Singapore in 1944, three years before the British Brexited India, and six years before our PM was born. Then on the day of Gandhi's assassination, the then Prime Minister, and current cause of India's economic slowdown, Jawaharlal Nehru, announced that the "Father of the Nation" was no more, and the title just kind of stuck since. Basically the one thing that's keeping this honorific alive is the hope that future generations remember the man as fondly as our first PM did. That Gandhi would be remembered as a man who led the first non-violent freedom struggle in the history of revolutions.
Obviously, instead, there has been a renewed – shall we say, interest – in the life of Nathuram Godse. Gandhi's assassin was made mainstream earlier this year by MP and 2008 Malegaon blast accused Sadhvi Pragya, who doesn't shy away from calling the man a true patriot. Granted she was asked to shut up by members of her own party, but the trend of praising Godse has gone from being a shocking one-off, to annoying troll behaviour, to a wholesale online meme, to a proper industry. Recently six men were caught unironically celebrating Godse's birthday in Surat, and almost every day, a YouTube blogger with a sole chin hair and a year-long interest in internet History, talks about how Godse was actually a better man than Gandhi, and hence should have been allowed to kill whoever he wanted. 
Meanwhile, as encouraging and unwavering as our support for the government has been in the last six years or so, the Prime Minister, doesn't have the most formidable claim to the throne. Whatever we may think of Bose and Nehru today, their opinions were held in pretty high regard back in the day, so a title conferred by them might hold some value. Definitely more than Mrs Fadnavis. Donald Trump, meanwhile, once wished that his one-year-old daughter would grow up to have the legs and breasts of her mother, in an interview on live TV. The implication of his statement has obviously not gone down too well with current Congressmen, and the great-grandson of Gandhi himself. 
Still, as Jitendra Singh said, not being proud of Donald Trump's words now make us pretty anti-Indian. That's what governments do after all — argue over arbitrary titles and throw their citizens out of the country. The first to get this memo was one of the most-watched TV anchors, who did a whole segment on how Modi was the new "nation ke papa" (a phrase I think you'll agree doesn't carry the weight of the original). In the interim, maybe Modi can live with a less grand title — maybe the Prime Minister of the nation should be enough for now. It's either that or join us again next year for another episode of, "Who is our father anyway?"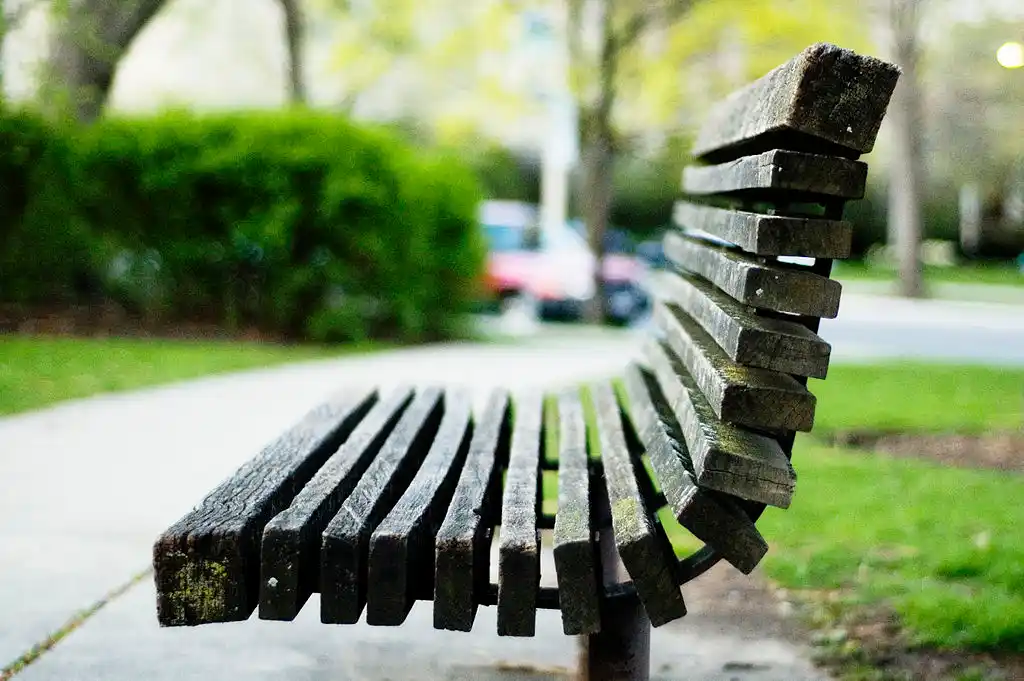 The Arré bench delivers stories that mattress. It hasn't achieved much sofar. But it's getting bedder.