After a gap of a year — triggered by a high-profile sex assault scandal that led to several resignations — the Nobel Prize in Literature was announced, and winners for 2018 and 2019 were declared. The latest recipients of the prestigious accolade, Olga Tokarczuk and Peter Handke, could not be more different.
The Nobel Prize in Literature has been awarded for the first time in two years, and we're sorry to announce that Chetan Bhagat didn't even make the shortlist. This year, two winners were announced, to make up for 2018, when no prize was announced after a sex assault scandal led to several resignations within the prestigious Nobel Committee.
The scandal hit in November 2017, after Swedish poet Katarina Frostenson was asked to resign over the 18 sexual assault charges against her husband, the highly influential French photographer, Jean-Claude Arnault. While Arnault was convicted and sentenced to two years in prison for rape, a number of members of the academy ended up resigning in solidarity with the victims of the assault, and the prize had to be cancelled for the first time in 70 years.
Since then, several new members have been appointed to the committee, who, literary observers and academy members are stressing, will use this year's prize to try and restore the reputation of the Nobel, while celebrating diversity. Whether they succeeded in doing so remains to be seen, considering the Academy has gone back to pre-Bob Dylan ways, and announced that two writers outside the mainstream had won the prize for 2018 and 2019. 
The winner of this year's prize is Austrian novelist and playwright Peter Handke for what the committee called "influential work that, with linguistic ingenuity, has explored the periphery and the specificity of human experience." Even though he may not be the most well-known author, he's an exceptionally influential German-language writer, who is possibly best known for A Sorrow Beyond Dreams (1975), a novel that dealt with his mother's suicide, and his 2017 novel Die Obstdiebin, of which the committee said, "With great artistry, he explores the periphery and unseen places."
Peter Handke's gained some prominence for being one of the most staunch defenders of the late Serbian dictator Slobodan Milošević.
But the last three decades have been tumultuous for Handke. He's gained some prominence for being one of the most staunch defenders of the late Serbian dictator Slobodan Milošević. As a consequence, he ended up supporting the Serbs in the Balkan wars of the '90s, which is now referred to as the Serbian genocide. Handke even spoke for the 2,600 people who attended Milošević's funeral, a speech that was widely criticised by the international media. 
Still, Handke had many supporters in Germany, who argued that he was exercising his freedom of speech. As an essay in the American Scholar put it, "It was hard to explain how Handke's appearance at burial celebrations for a mass murderer or his repeated attempts to gloss over Serbian ethnic cleansing fostered solidarity among peoples."   
His critics, meanwhile, remained vocal. Handke's play was once banned by a well-known French theatre; he preemptively refused the Heinrich Heine award in Düsseldorf, Germany; and was heckled in 2014 when he arrived to collect the International Ibsen Award in Norway, with protestors calling him "fascist". To add to his rather notorious career, he also wrote in 2014 that the Nobel Literature prize should be abolished as it brings its winner "false canonisation". 
The less controversial of the two winners is one of Poland's most well-known novelists, Olga Tokarczuk, who won for her "narrative imagination" and "encyclopaedic passion" that represents the "crossing of boundaries as a form of life". Olga has become a household name — provided you subscribe to Best Polish Writers magazine — since she also won the Man Booker International Prize in 2018, for her novel Flights, a series of disconnected memoirs about her life in her home country. She's known for blending the "real with the mystical" in her works, with novels that are full of "wit and cunning". 
Olga Tokarczuk's known for blending the "real with the mystical" in her works, with novels that are full of "wit and cunning".
She's also known for being critical of the right-wing government in Poland — as a public intellectual, feminist, and vegetarian, she's often at loggerheads with the conservative party. In her view, her country, which boasts of multiple ethnic groups — Poles, Ukranians, Lithuanians, Germans and Jews — is under threat of becoming a purely Catholic nation. In a scathing piece in the New York Times, she explains her concern about the country's current state of affairs, saying, "State television, from which a significant number of Poles get their news, consistently smears, in aggressive and defamatory language, the political opposition and anyone who thinks differently from the ruling party."
Handke, on the other hand, has been accused in the same American Scholar essay of turning a blind eye to the "daily diet of lies" churned out by the government-controlled press in Serbia back in the '90s. Critics say he gave numerous interviews to these mouthpieces in return for "being labelled the greatest living European novelist". So considering the starkly different backgrounds of the two authors who have been honoured today, maybe it's safe to assume that the "diversity" the Nobel committee meant to celebrate was, in fact, the diversity of opinion.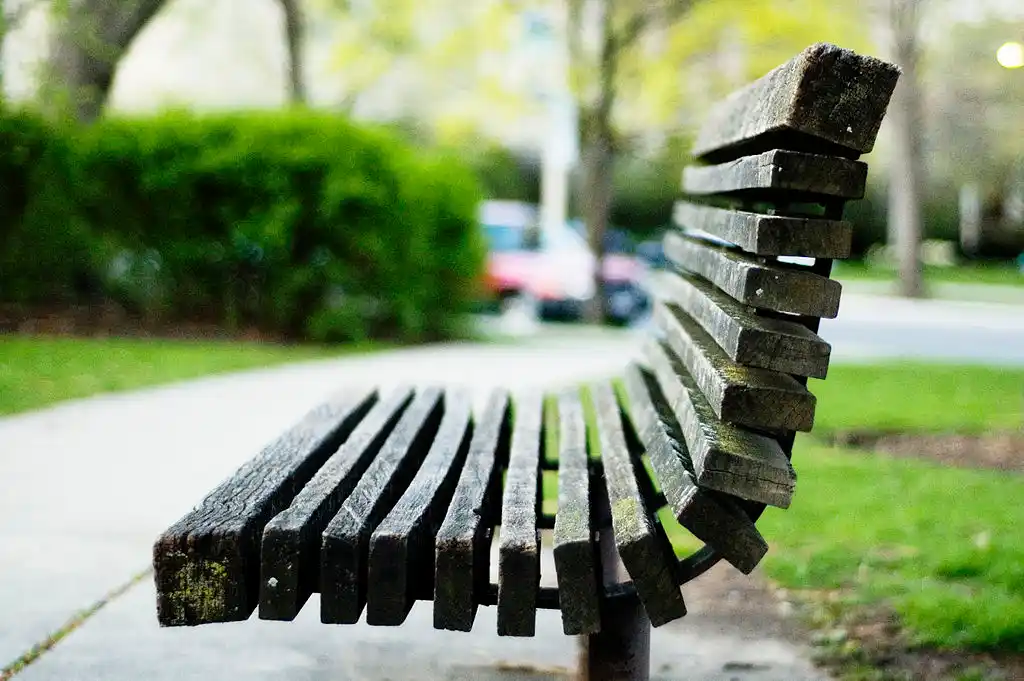 The Arré bench delivers stories that mattress. It hasn't achieved much sofar. But it's getting bedder.