Spare a thought for the Delhi bartender, that poor sod in charge of making your shots. This is the guy in the line of fire, when trigger-happy Dilliwalas set out to party.
As the world braces itself for the end of 2016, Delhi is getting ready to partaaaay during its biggest festival: New Year's Eve. It is the Diwali + Christmas + Eid of the capital's major religion i.e. Delhiness, a faith whose primary duties involve indulging oneself in alcohol, Punjabi music, and revelling in class distinction.
As Dilliwalas prepare to get "Alcohol = No Ragrets" tattooed on their hearts and make new-year resolutions about keeping the glass half-full of whisky, vodka, or rum, one of its tribes prepares for New Year's Eve by acquiring bulletproof jackets. No, not the cops who will be featured in the paper the following day for working through the night, controlling this religious congregation of drunk drivers. We mean the unsung hero of the NYE party, the bartender. That poor sod, all-seeing giver-of-advice, maker of endless shots, holder of puke buckets.
On New Year's Eve, these brave warriors call in all their reserves of courage and face the line of fire (we mean that literally.) This is the night they tell themselves that the only true act of bravery in this world is saying no to a Punjabi businessman post-last call. Even the most bright-eyed and bushy-tailed bartender knows that in Delhi, darr ke aage jeet hai nahi, gun hoti hai.
I spoke to a couple of folks preparing to serve on NYE. Nilesh*, who tends a bar in Gurugram, broke down while narrating a story from his early years on the graveyard gig. It was only his second year tending and it was about 3 am. There was only one customer remaining at the bar, who had been sitting quietly and ordering double blacks all night. "He would occasionally speak about cricket but hadn't tried to make extra conversation," Nilesh told me.
When Nilesh told him it was time to go, he resisted. "Can you stay open for another half hour?" the customer asked, but Nilesh had orders to shut at 3. "Alright," said the customer, and started rummaging through his jacket, almost as if he were looking for a pen. From his jacket, he fished out a gun, casually placed it next to him on the counter, and went back to his drink. "I knew he wanted a parting shot, but I definitely didn't want one," said Nilesh. "I quietly served him two more in the next fifteen minutes after which he stood up and left."
That was six years ago. Since then, Nilesh only tends bars which provide bouncers for bartenders. (Yes, this too is Delhi.)
A gun is only one choice for drunken violence. In the absence of weaponry, drunk Dilliwalas have historically shown great presence of mind and turned any handy object into a weapon of mass destruction. Bharat*, who works a bar in Rajouri Garden, can vouch for this.
A great man once said that every war in the world is fought over jar, joru, or jameen (wealth, woman, and territory).
Two years ago, he worked a party where he would be paid only ₹4,500, but the crowd wasn't bad. The lounge killed the music at about 12.30 am and decided to serve for another 10-20 minutes. Just before closing a group of men in their mid-20s came in and ordered four Jack Daniel's doubles. "They were pretty drunk and wanted a repeat," said Bharat, who eventually declined to serve them. That's when an argument started. It had gone on for about two minutes when one of the guys stood up, walked to the vacant side of the bar, took out an empty bottle and hurled it at Bharat. "I was lucky to get out of the way but it hit the other bartender square in the arm and it instantly started bleeding," he said. Bharat quit the next day.
A great man once said that every war in the world is fought over jar, joru, or jameen (wealth, woman, and territory). In Delhi, however, the causes of a bar war couldn't be more random if they were picked out of a hat. Ramesh*, who tends a bar in Punjabi Bagh, experienced this first-hand, when a brawl was created out of thin air. "I was tending this posh party last year when two guys showed up around 2 am," Ramesh said. One was around 40 years old, while the other, Ramesh thinks, was close to 50.
The two were hammered. "I slipped them a couple of dummy drinks, and we figured they would finish up and be on their way as we had already announced last call," Ramesh told me. Little did he know. One of the guys, without any provocation, hurled his glass across the bar.
The manager and Ramesh confronted the drunk men and asked them to leave. As the younger fella let loose a barrage of abuse, and told the manager that he would kill them, the 50-year-old stumbled sideways, knocked over two tables, and cracked his head on the floor. The police were called in even as the younger man kept lumbering around, running his mouth, while his friend was bleeding on the floor. Finally, after a two-hour-long drama, the man was arrested, and Ramesh had to take the unconscious guy to the hospital.
For Delhi's bartenders, it takes little for New Year's Eve to turn into Die Another Day. They are the heroes Delhi doesn't deserve, but the ones it needs. Here's wishing them a happy no-gun New Year.
* Names have been changed on request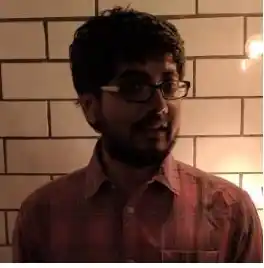 Lover of baby animals, Arsene Wenger, Damien Rice, Peggy Olsen and overly long podcasts. Tweets at @parthsarora.
Confused about most stuff. Writes things.