If you scan Madhuri Dixit's photographs from the '90s, you can spot Rikku Rakesh Nath lurking in the shadow like a protective angel. And in many ways, that's what the man, who managed Madhuri Dixit's career, really was.
Rikku Rakesh Nath chuckles softly when he sees the name of the caller flashing on his phone. He holds it up so that I could see for myself. "MD Fan Pakistan", it reads. I can't help but smile. He was just telling me about Madhuri Dixit's obsessive fans from the '90s. Even after all these years, they still try to reach her through him. They haven't received the memo. The two had ended their long-running professional relationship in 2012.
If you ever scan filmi photographs from the '90s that feature Madhuri Dixit, you can spot Rikku Rakesh Nath lurking in the shadow like a protective angel. And in many ways, that's what the man, who managed Madhuri Dixit's career, really was. At the peak of her career, admirers would show up with garlands outside her house and studios, hoping to marry Madhuri, and Nath was always the one called in to deal with them. If a shoot that was scheduled for 34 days got stretched to 200 days (like it happened with Beta), it was Nath's job to fight the battle to accommodate the three other movies that Madhuri had committed to, while making sure that the actress's image wasn't tarnished. If Madhuri green-lit a project and then backed out, it was he who'd go back to the filmmaker and break the news.
Standing six-feet tall, with a stern expression, Rikku Rakesh Nath still comes off as an impressive figure. The walls of his small office space in Juhu are covered with movie posters from the '90s, and photographs of Nath with numerous famous faces from the Hindi film industry. A photograph of him and Madhuri meeting Mother Teresa catches my attention. When he notices me observing it, he laughs again and says, "She mistook me for her husband and blessed us as a couple." Nath then points to the one with a smiling Dharmendra and a much younger self. He had wanted to be an army officer before he met the actor, and was captivated by his magnetism. That's when Nath made the decision to change the course of his life. He wanted to rub shoulders with the likes of his new idol.
Although Nath didn't think that he had the looks to become a great actor, he knew he stood a fair chance of becoming a producer. Instead he became the prototype of the celebrity manager of the '90s – the safari-suit clad, briefcase-holding, aggressive secretary who'd do everything from snagging meaty roles for his clients to saving their lives in a blizzard (which Rikku claims he has done). When it came to looking after the needs of the actors, the manager became a secretary, assistant, saviour, and confidant, all rolled into one.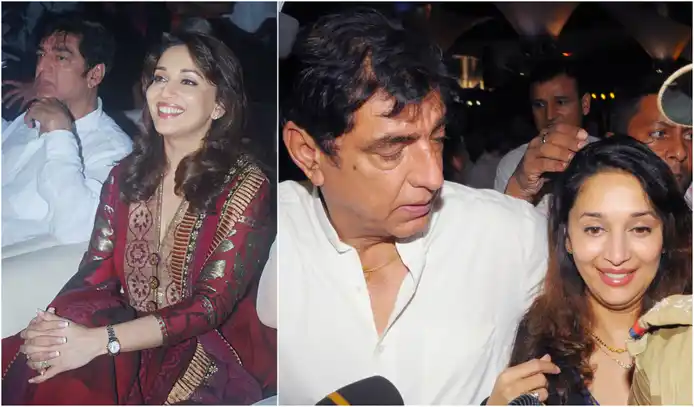 If you ever scan filmi photographs from the '90s that feature Madhuri Dixit, you can spot Rikku Rakesh Nath lurking in the shadow like a protective angel.

Mail Today/ Getty Images
Nath remembers the day when a young Madhuri Dixit arrived on the set of Dayavan. She was informed that she'd have to perform a sensuous kiss for the cameras. Unsettled by the sudden imposition made by the director and writers, Madhuri insisted on having Rikku on the set. There was no way she'd go ahead with the scene if he wasn't there. Reassured by his presence, she sceptically proceeded to do the part.
But these blurred lines between professional and personal boundaries were hardly new in an industry that ran only on personal and emotional equations. The industry was one large extended family, where casting decisions were made over pegs of whisky at social gatherings, mega budget films were signed on a handshake, and filmmakers relied on people who had the ear of popular actors if they wanted to narrate a script to them. More often than not, these people would be the managers. For a brief moment in his career, when the Madhuri star was shining bright, Rikku Rakesh Nath was the most sought after man in the country.
Today he is a relic of a bygone world. He sits by a phone that no longer rings. Madhuri Dixit parted ways with him after her comeback at the insistence of her husband, if reports are to be believed. She moved on like the rest – to professional talent management companies who have one mandate only: Bring home the highest bidder.
Nath scoffs at this new world of talent companies and corporates. According to him, none of them have what it takes to nurture a star and be responsible for making them shine. Of course they are great at making money, but would any of them put their neck on the line for the sake of their clients? The question hangs in the silence of his small office which was once, no doubt, a power hub in the filmmaking world. Today, Rikku lives on the fringes of an industry he was once integral to.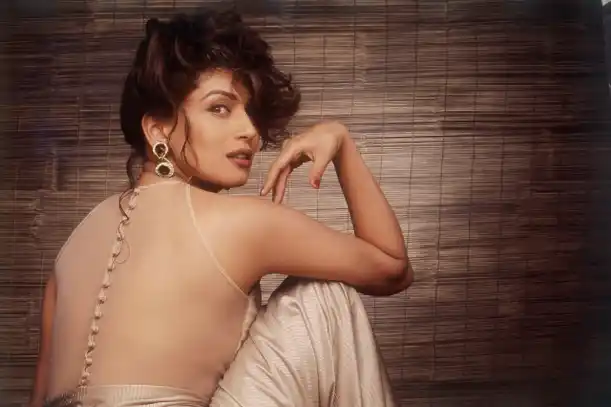 We can continue to wonder about the secrets of the Dhak Dhak girl. We won't get any answers here.

Dinodia Photos/ Getty Images
The impression that one gets of Rikku Rakesh Nath, is of a man who struggles with the unfortunate knowledge that his loyalty has not been repaid. He won't take names, but he is filled with a strange mix of nostalgia and resentment from the past. "They always took me for granted," he says but he doesn't tell me who "they" are. Are Madhuri and him in touch, I ask. The answer is a shake of his head. Nath's time and effort is now devoted to launching his son as an actor, and he is disappointed in the lack of support he receives. An entire lifetime of juggling favours hasn't resulted in the one favour he needs most of all.
As I leave his office, I wonder not at everything he has said but the things he has left unsaid. Twenty-eight years of being Madhuri Dixit's manager, protector, secretary, saviour, and confidant must have resulted in plenty of stories. Stories of assignations, affairs, weak moments, high points, and secret demons of the woman we know only one dimensionally as the "Dhak Dhak" girl. But Nath hasn't let the world in on any of that. Maybe he's keeping them for his memoir.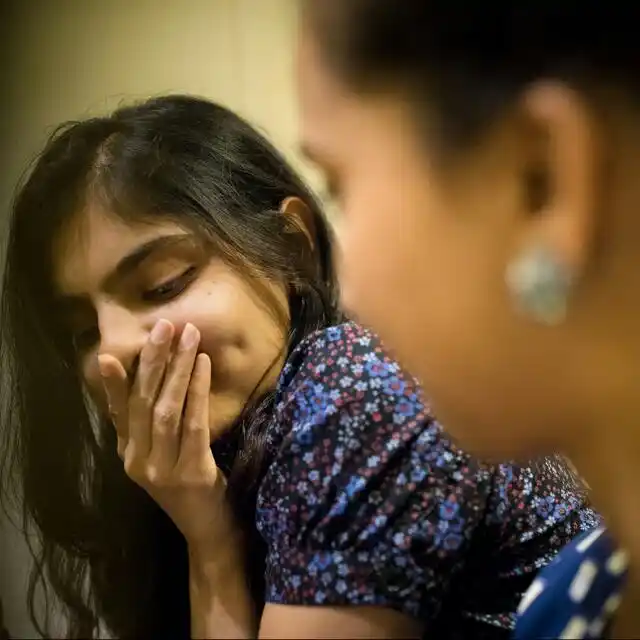 Full-time dog whisperer. Part-time writer.