I attended my first Pride march this Saturday. I was nervous at first, but at the end of the two-hour walk I was elated and inspired.
Iarrived at Mumbai's August Kranti Marg on a sunny Saturday afternoon, a short while before the beginning of my first Pride march. Once it commenced, the sound of the Nasik dhols were almost deafening. A gigantic rainbow flag swept over our heads, briefly blocking out a scorching afternoon sun. It occurred to me, as I stood on the edges of this frenzy, that this was the first time I would be actively engaging with members of my community. I took a deep breath and stepped right in.
Two years ago I came to terms with the fact that I'm bisexual. Since then, I've been fortunate enough to meet more people who are accepting than those who are "queer-phobic" (alternatively called assholes), but I had never stepped out for a march in public. As I stood there, in the centre of this euphoric crowd, I wondered what had taken me so long to come out. I guess the prospect of mingling with a large crowd has always frightened me, but this year I realised that daunting as the idea may be, our strength eventually lay in numbers. And as socially awkward as I am, it is in this crowd made up of fabulous, exhilarating people, boys adorned in jhumkas and transpeople decked in their finest, that I belong.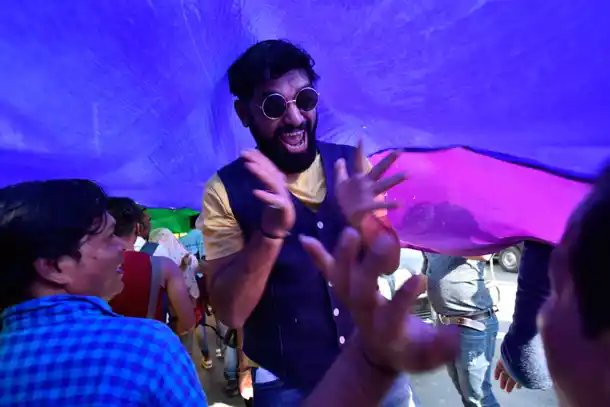 The Mumbai Pride saw an euphoric crowd made up of fabulous and exhilarating people.

Hindustan times/Getty images
There were many for whom the question of attending Pride had been a difficult decision. Rohit and his friends eventually decided that being here was far more important than being afraid. For the longest time, he struggled to place his finger on what seemed to set him apart from his peers back in Ratnagiri. "I didn't understand what was different about me until I came to Mumbai." Here, in the warm embrace of the city's vibrant culture, he was introduced to Facebook groups for queer men. Sometimes he's afraid that his family suspects. Nevertheless, he wouldn't like to be any other way.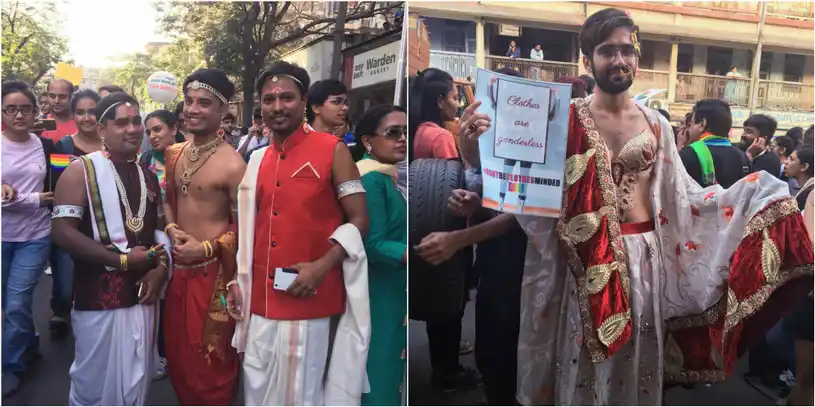 Rohit and his friends (on the left) set aside their apprehension and joined Pride this year. Ashish (on the right) sports a beard with his sari to remind us that clothes are gender-less.

Prachee Narkar/ Arré
Ensconced in the safety of others like them, people like Harsh (name changed) felt secure wearing a crop top, and wig with long dark hair. Shy as a rabbit, Harsh confided in me about how the entire outfit had been nicked from a cousin sister's closet. Ashish, who came from Pune to join the march reminisced about the Bangalore Pride and how his friend who's a drag queen had suggested that he wear an elegant black sari for the parade. He described how every time he puts on feminine clothing, he ensures that his beard is grown out. To him, both humans and clothes shouldn't have to endure society's oppressive gender norms.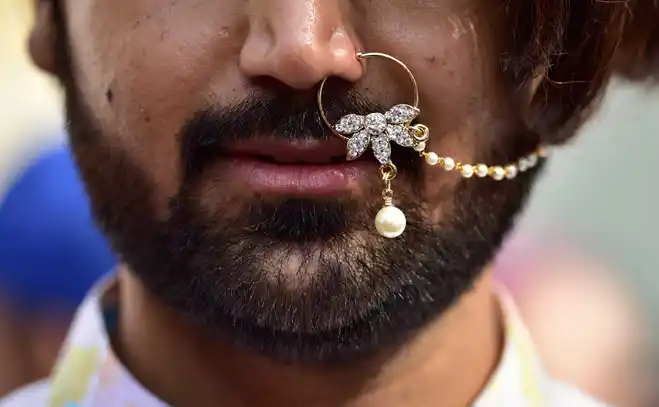 In this crowd made up of boys adorned in jhumkas and transpeople decked in their finest, I realised that I belong.

Hindustan times/Getty images
Marching alongside these free spirits, were a small band of medical students from KEM, Nair, Sion, and JJ hospitals carrying the signs "Future Doctors For equality" who had decided to join the march to express solidarity with the cause. "If doctors would make an effort to talk about how being queer is okay, it would make a whole lot of difference to the community," they explained. They tell me about their friends who are struggling to come out of the closet, constantly afraid of how the world will treat them if they live their lives the way they wish to.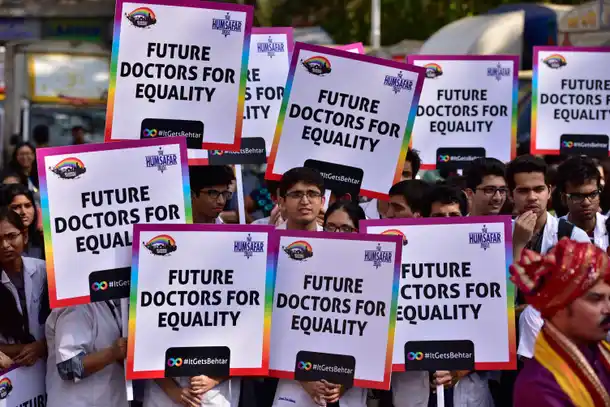 It was heart-warming to find support from medical students who recognise the importance of dispelling ignorance regarding the queer community.

Hindustan times/Getty images
I took it all in, amazed that I had taken so long to be here. Standing next to me, part of the crowd but still hesitant, was a mother who decided she wanted to accompany her daughter, Rhea, to Pride this year. She stood beside the young woman before the march began, looking almost awkward. "The days preceding her coming out to me, I could tell something in her behaviour was a bit odd," she told me. Rhea had mostly remained upset, avoiding conversation but when her mother finally understood what was going on, she knew nothing about the way she loved her daughter would change. She worries sometimes though, saying that no parent wants their child to lead a difficult life.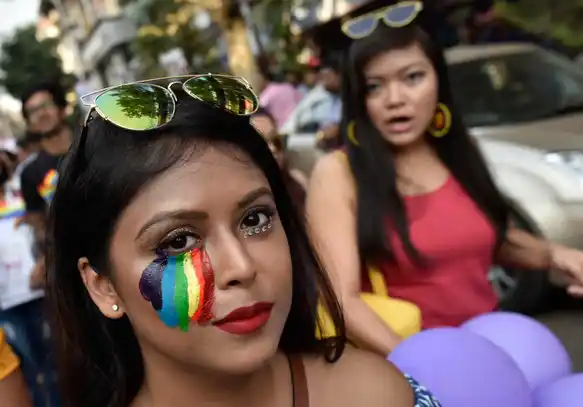 Everyone marches at Pride for their own reasons. Some are even there to support their families and friends.

Hindustan times/Getty images
Every bit of Rhea's mom reminds me of my mother, who's still coming to terms with my sexuality. She continues to think of it as a choice I have made, referring to my bisexuality as "that orientation". I know that it will take endless patience on both our parts for her to finally make peace with this but I'm ready to wait. What matters is that I took my first step and I showed up. Everything else is just a matter of time.

Full-time dog whisperer. Part-time writer.