Twenty-four-year old Yamuna Menon is the first student of the National Law School of India University to win 18 gold medals. She now plans to pursue her post graduation from Trinity College, University of Cambridge.
There are toppers and then there are legends. Twenty-four-year old Yamuna Menon from Kerala is definitely the latter. A student of the BA LLB (Hons) programme, Menon has become the first-ever in the history of National Law School of India University (NLSIU), the prestigious law university in Bengaluru, to bag 18 gold medals. A record-breaking break feat that the topper did not see coming.
"I knew I would be the topper," Menon, who has aced every year of her course, told Deccan Herald, "but the news about 18 medals, the highest ever in NLSIU's history, was indeed a surprise to me as well."
Yamuna Menon made history by clinching 18 gold medals at the @NLSIUofficial convocation on Sunday. This is the highest number of gold medals bagged by a student so far. Ms. Menon is an @IDIALaw scholar. @THBengaluru pic.twitter.com/a011h0Ugsc

— Tanu (@TanuKul) September 29, 2020
Growing up in a family with limited means to get by, Menon was awarded at the 28th Annual Convocation of NLSIU on September 27, 2020. According to the university, 48 gold medals were awarded to the best performing students from different academic programmes. While Yamuna Menon won 18 medals alone, the rest 30 were shared by 20 other graduates.
Besides securing the first rank, Menon won medals for a long list of achievements which are legendary. From being awarded as the overall topper to being recognised as the outstanding graduating student, Menon's success is the reward of all the hard work she put in.
On learning of her achievements, Vice President Venkaiah Naidu and Lok Sabha Speaker Om Birla tweeted their heartiest congratulations to Menon.
Compliments to law student, Ms Yamuna Menon for her remarkable achievement of securing a record number of 18 gold medals in her BA LLB (Honours) degree from National Law School of India University, Bengaluru. My best wishes for all her future endeavours. https://t.co/CmWKI5Bkpi

— Vice President of India (@VPSecretariat) September 29, 2020
Yamuna Menon of National Law School of India University is the first student in the history of the University who has won 18 gold medals in BA-LLB (Hons.). Heartiest congratulations to Yamuna. Her achievement will inspire other students.#YamunaMenon pic.twitter.com/ZWsKS568tx

— Lok Sabha Speaker (@loksabhaspeaker) September 29, 2020
While courtroom stories narrated by her neighbour inspired Menon to eventually pursue law, her road to success wasn't without hiccups. She was unable to clear the Common Law Admission Test (CLAT) on her first attempt back in 2014. But Yamuna Menon did not let her failure deter her. Instead, she trained under Increasing Diversity by Increasing Access to Legal Education (IDIA), a pan India student-run movement that helps underprivileged students access legal education, and turned over the course of her results by securing a rank of 28 on her subsequent attempt the very next year.
IDIA Scholar Yamuna Menon Becomes NLSIU Topper With 18 Gold Medals https://t.co/LjPSZFmp8u

— Live Law (@LiveLawIndia) September 28, 2020
Although Menon believed in herself, it's the constant encouragement and support of her parents, alongside IDIA's mentorship, that inspired her to fly higher. While her phone continues to buzz with congratulatory calls and messages, it's her parents' smiles that have made her hard work and its pursuit for her dreams worthwhile.
But winning 18 medals is just a pitstop in her journey to building a career of her choice. While offers from leading law firms and corporations have poured in non-stop, Yamuna Menon is off to pursue higher studies at Trinity College, Cambridge, after being offered a scholarship from both Trinity and Oxford.
"I am excited to start this new phase. I hope to gain international exposure during my time at Cambridge," she told Bar and Bench.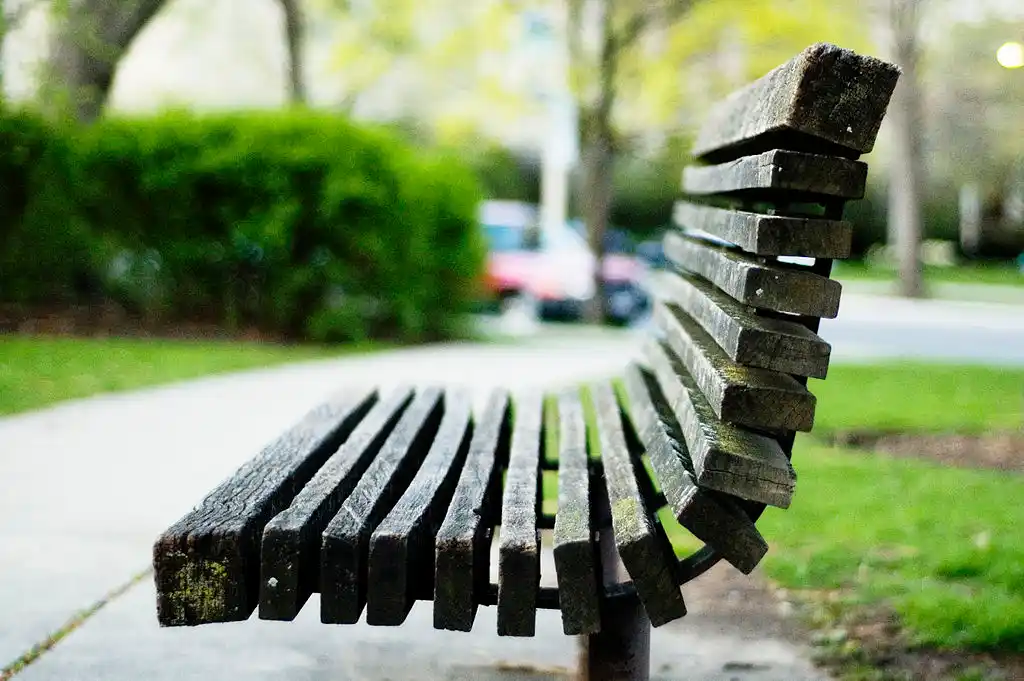 The Arré bench delivers stories that mattress. It hasn't achieved much sofar. But it's getting bedder.