The genealogists or teerth purohits of Haridwar have been record-keepers of family history for centuries now. I learnt a few things about my future walking through my past.
Ihave horrible handwriting. I remember filling cursive books, trying to even change the way I held a pencil, but it just wouldn't improve. I went through school hearing taunts from teachers who couldn't grade my exams because they believed I had the "keyboard problem" and told my parents that I probably spent too much time "chatting on the net". To make matters worse, my younger sister was a natural and had a gorgeous cursive hand. I tried and tried and tried but nothing worked.
And then, one day, I saw my father fill out a form. Suddenly, everything made sense.
His handwriting was worse than mine; disgusting even, when placed next to my mother's. My sister had inherited her curvy, spacious, and naturally italicised words, whereas I got his stuffy noise. That day I threw out my cursive books, safe in the knowledge that I had no control over something controlled by genetics.
Little did I know then, that this little childhood grudge would one day result in a quest that ran deeper. My handwriting and the way I curved my "S"s would become the entry point through which I understood my ancestry.
I found the answer in a cosy room in Haridwar, that had taken us a day and a half to find, on the back of a personal loss. My grandmother had passed away and we were in Haridwar for the last rites, the immersion of her ashes in the Ganga. After the ritual dip at Har Ki Paudi, we made a trip to nearby Kusha Ghat, to find our genealogist at one of the gaddis to inform him of my grandma's passing.
The ghat is bustling from sunrise to sunset, with people ready to help one understand their lineage. Finding the right genealogist is hard work because it means walking back and forth through the tiny lanes of the holy city, telling people your gotra or your family's place of birth, as genealogists divide up families based on caste or location. Just like several trades in this country, this too is a family occupation.
We finally find Anurag Sharma, one of the several keepers of personal history in Haridwar. Sharma is a genealogist, locally referred to as a panda or teerth purohit, men who have tracked Hindu lineages for hundreds of years, all without technology. Sharma's family has recorded deaths for the 1272 castes of Aroras for centuries.
If found, the pandas open a bahi or an account book, a collection of the records, showing signatures, addresses, identification numbers even, from one's ancestors. The records are kept in a patrilineal sequence. Whoever is visiting, signs on the bahi provided by the panda, who updates it for future visitors and generations.
The logs became increasingly important over the years as a lot of familial documentation was lost during the Partition. This trust in genealogists comes from the sacred place they hold in Hindu culture, which gives them and their work enough cache to even officiate during legal disputes, as their records are believed to be sacrosanct by priests all over India. Nowadays, even NRIs can be seen crawling the stuffy lanes of Haridwar, trying to figure out where they come from.
In this day and age of the world wide web, where every byte of information is a few clever Google searches away, genealogy and record-keeping is not a very profitable business.
Sharma's side hustles include participating in the famous Ganga aarti and helping people host poojas for their karma. He keeps the records because he was entrusted with them by his father. But will his son take it forward? He can tell me everything about my family, but he can't answer that question about his son.
We walk to the little room where the key to my family's history lies. The room, sheltered above a labyrinth of dingy staircases, has a single window and is awash with music from aartis and car honks. As we get up on the scarlet-robed divan near the window in Sharma's visitors' room, he untethers a bahi and goes through the pages. He stops, traces his index finger to the middle of a page, and passes it to me.
I oscillate between the past and the present, sitting with a smartphone in my hand, looking up reams of ancient paper. I find myself staring at a yellowed page with signatures from all my paternal ancestors since the 1800s — each one of them is singularly ugly. Here was the unsightly scrawl of the Arora men through the ages laid bare. It was the one thing that united us. In that moment, I felt closer to my grieving father than I had in years.
Here was ineluctable proof that I had inherited his awful hand. But it also meant that I must have inherited other admirable traits from him. We tend to attribute our worst impulses to our parents, while taking credit for the best — a nice game of shifting responsibility. My irritation with my writing was emblematic of how much I blamed my father for my podgy fingers, the terrible texture of my hair, and my inability to run. In all of this, I'd forgotten that my curiosity, my need for freedom, and the ability to stay calm in the face of life's storms, were also part of him.
Here was my solid father, being responsible and pragmatic, and not crumbling to dust upon his mother's death. He might have a terrible hand, but he is a pretty ok dude. And I might be too. All it had taken for me to understand my future, was a walk through my past.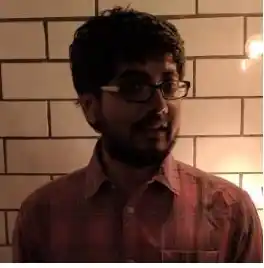 Lover of baby animals, Arsene Wenger, Damien Rice, Peggy Olsen and overly long podcasts. Tweets at @parthsarora.
Confused about most stuff. Writes things.