Chief Justice Ranjan Gogoi will go down in history as the man who led a bench of judges to resolve one of the most important cases in India – the Ayodhya dispute. Gogoi, who will retire on November 17, has never shied away from taking difficult decisions: He was among the four judges who revolted against CJI Dipak Misra in January 2018 and was driving force behind the controversial NRC.
Usually anything that's been around for 70 years has reached the end of its lifespan. The radio, the milk in your fridge, the Congress party — all great examples of things that were once fresh, but over the years have lost their value over time.
Today another 70-year-old court case passed its expiry date without somehow spoiling any appetites. The Ayodhya case, a property dispute that has lasted for over 500 years, and had left the country divided after the demolition of the Babri Masjid on December 6, 1992, has finally been resolved, with neither side treating it as a victory or a defeat (yet).
On Saturday morning, the five justices of the Supreme Court bench unanimously ruled that the Ram Mandir would be built on the disputed site, and that five acres of land would be given to the Sunni Waqf board for the construction of a Masjid at a "prominent site" in Ayodhya. The Centre was asked to ensure the inner and outer courtyard of the disputed area would be handed over to the Ram Janmabhoomi Trust in the next three months. And just like that, the SC put to bed a court case almost as old as our country itself.
This is, of course, a TL;DR version of what actually happened — the entire 906-page verdict will be made available soon for your casual reading.
By the time you are done with it, it'll be time to bid farewell to the current Chief Justice of India Ranjan Gogoi, who apart from presiding over the SC bench that put an end to India's second-longest heard case, is also due to retire from his post in another ten days. Gogoi will soon be succeeded by Justice Sharad Arvind Bobde (who was also a part of the Ayodhya bench), but is hardly likely to be forgotten, considering the sheer amount of media attention he has managed to capture over his years as a judge.
Much has been said about how movies and TV shows glorify courtroom proceedings, and how they fail to capture how truly tedious the justice system actually is. But those people clearly haven't seen Justice Gogoi's schedule for the coming week. Before he retires on November 17, Gogoi will review a previous Supreme Court judgement on the alleged Rafale scam, rule on a contempt plea filed against Congress president Rahul Gandhi by BJP leader Meenakshi Lekhi, review its verdict on allowing women to enter Sabarimala temple, and rule on certain provisions of the Finance Act, 2017. (Talk about a tough notice period).
Gogoi, who took office on October 3, 2018, was the first judge from the Northeast to be appointed as a CJI. He was formerly the Chief Justice of the Punjab and Haryana High Court before he was elevated to the SC. While he will go down in history as the CJI who oversaw arguably the most important case in independent India, Gogoi has always been a man taking tough calls.
In January 2018, Gogoi along with three other senior judges of the SC mounted a revolt of sorts against the then CJI Dipak Misra, the first of its kind in the history of the apex court. In an unprecedented move, the four judges held a press conference to talk about issues plaguing our justice system – the handling of the Justice Loya death case and the roster of justices of the SC. "We are discharging our duty to the nation by telling you what's what," Gogoi had said at the press conference after telling the media that the issues surrounding the death of special CBI Judge Loya.
Gogoi is also seen as the driving force behind updating the controversial National Registry of Citizens (NRC) in Assam, having pushed the state government to finalise the list by 2016.
He has never been the kind to mince his words.
Just before he took charge as the CJI, Gogoi pulled up the government in its delay in appointing a Lokpal, despite the fact that an Act in this regard was passed four years ago. He is also seen as the driving force behind updating the controversial National Registry of Citizens (NRC) in Assam, having pushed the state government to finalise the list by 2016. He followed this up with a number of interviews calling out critics of the NRC as "armchair commentators" who were "far removed from reality" attempting to create a "highly distorted picture".
Gogoi has also presided over the hugely publicised Aarushi Talwar murder case, and has even managed to include a suprise celebrity cameo in his career — after having once allowed tax authorities to investigate actor Amitabh Bachchan's alleged income discrepancies.
Now clearly, each one of these cases is popular enough to warrant at least two Tweeters sending each other burnol memes, but let's just take a moment and forget about all the cases he's fought. Instead, let's look at the one case that Chief Justice Gogoi has always refused to get overly involved in — the one in which he's been accused of sexual harassment by an employee of the Supreme Court.
The 35-year-old woman who accused the CJI of harassing her in 2018, said in an affidavit that Gogoi had put his arm around her waist, his arms all over her body, and had refused to leave her when she asked him to. Once she made it clear that she was not interested in his advances, the woman says, he began to target her. She was transferred out of Gogoi's office, and dismissed soon after. Her husband and two brothers-in-law also reportedly lost their government jobs.
Justice Gogoi, meanwhile, handled this severe allegation by declaring that the "independence of the judiciary was under attack". He indicated there was a larger conspiracy behind these allegations and that he wouldn't even stoop so low as to deny it. The allegations were eventually looked into by a three-member Supreme Court committee and the Justice was cleared of all charges, once the woman withdrew her case and stopped appearing in front of the panel.
While this will remain a blemish on his legacy, he will long be remembered as the Chief Justice who resolved the Ayodhya dispute. We hear to celebrate this he's taking Ayodhya bench judges – CJI-designate Bobde and Justices D Y Chandrachud, Ashok Bhushan and S Abdul Nazeer – for dinner at Taj Mansingh on Wednesday.
Soon it will be time to welcome Justice Bobde to the post with court emojis, DIY law degrees, and more armchair comments about how the justice system doesn't personally understand you. Don't miss Justice Gogoi too much though — given his ability to grab eyeballs, it's not likely that we have heard the last from him.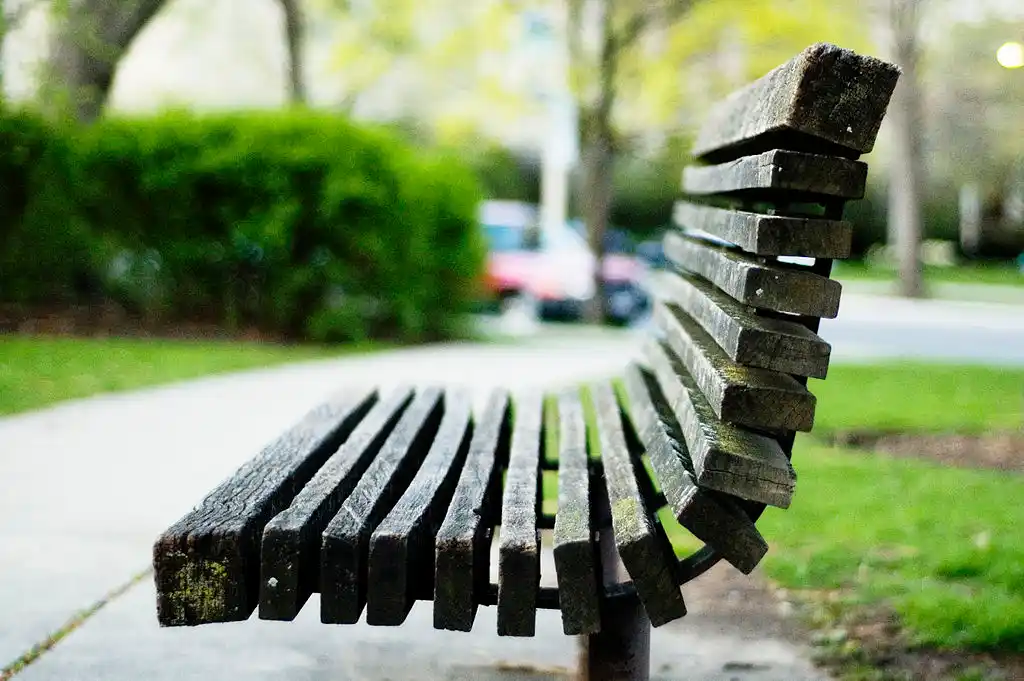 The Arré bench delivers stories that mattress. It hasn't achieved much sofar. But it's getting bedder.