Black Panther star Chadwick Boseman died after a prolonged battle with colon cancer. The film was revolutionary for Black people the world over; its power understood by a statement made by a boy's mother: "My son's childhood has been defined by Barack Obama and now Black Panther."
Chadwick Boseman, the star of one of Marvel studio's most successful films, Black Panther, died following a prolonged — and largely secret — battle with colon cancer, his family said on Friday night. He was 43 years old.
In a tear-jerking statement, the family revealed that Boseman had continued to act in major Hollywood films, during and in between a number of surgeries and chemotherapy sessions, for the last four years.
"A true fighter. Chadwick persevered through it and brought you many of the films you have come to love so much," the family said, breaking the hearts of fans across the world.
— Chadwick Boseman (@chadwickboseman) August 29, 2020
Boseman was known for his appearance in a number of films, including Da 5 Bloods, 21 Bridges, Get on Up, in which he plays iconic African-American singer James Brown, and of course the Avengers films, in which he played King T'Challa, or the Black Panther.
The actor's co-stars from the Marvel franchise paid tribute to his 17-year career on Twitter, including Mark Ruffalo, who called him one of the all-time greats, and actor Brie Larson, who said he radiated power and peace.
All I have to say is the tragedies amassing this year have only been made more profound by the loss of #ChadwickBoseman. What a man, and what an immense talent. Brother, you were one of the all time greats and your greatness was only beginning. Lord love ya. Rest in power, King.

— Mark Ruffalo (@MarkRuffalo) August 29, 2020
i will miss you, birthday brother. you were always light and love to me. my god … ✌🏿♥️✊🏿 🙅🏿‍♂️ forever and ever … https://t.co/9pORaKZuQN pic.twitter.com/awX3DiTVwn

— Don Cheadle (@DonCheadle) August 29, 2020
I'm absolutely devastated. This is beyond heartbreaking.

Chadwick was special. A true original. He was a deeply committed and constantly curious artist. He had so much amazing work still left to create. I'm endlessly grateful for our friendship. Rest in power, King💙 pic.twitter.com/oBERXlw66Z

— Chris Evans (@ChrisEvans) August 29, 2020
— Brie Larson (@brielarson) August 29, 2020
The actor's legacy will live on forever, Marvel studios said in its condolence message.
Our hearts are broken and our thoughts are with Chadwick Boseman's family. Your legacy will live on forever. Rest In Peace. pic.twitter.com/DyibBLoBxz

— Marvel Studios (@MarvelStudios) August 29, 2020
A year ago, Boseman had said that his role in Black Panther changed what it meant to be young, gifted, and Black. And indeed, the actor meant the world to his young fans, as evidenced by this old segment from Jimmy Fallon's show that has been doing the rounds.
This was amazing. @chadwickboseman surprises #BlackPanther fans while they say what the movie means to them. pic.twitter.com/ZXnfLuV83f

— The Tonight Show (@FallonTonight) March 1, 2018
The night I saw Endgame, the roar when T'Challa walked through the portal was one of the loudest and most visceral reactions I've ever heard at a movie theater. People REVERED that character, because Boseman made us revere him. pic.twitter.com/LtTkrf3zew

— Alan Sepinwall (@sepinwall) August 29, 2020
For Black kids around the world, seeing a superhero on screen that looks a lot like them was truly moving.
Black Panther's impact on Black kids worldwide and on my son in particular is immeasurable. It came out on his seventh birthday, he's seen it at least 20 times and he's currently inconsolable. He told CBS back then "they look like me". #ChadwickForever pic.twitter.com/e7bXGTTnXB

— SUCH (@Such) August 29, 2020
With the news of his death, many fans and co-stars also discovered for the first time that the star had been battling colon cancer, information which Boseman had chosen to keep under wraps.
This revelation has now put a number of his previous interviews into perspective. In one, for instance, the actor is seen getting emotional when talking about two children with terminal illness. The kids, he says, motivated him to get up and finish filming.
Chadwick Boseman getting emotional about trading letters with kids with terminal cancer who passed before they got to see Black Panther…knowing he was himself battling cancer when he said this. Jesus. pic.twitter.com/o6l6hUjanU

— David Dennis Jr. (@DavidDTSS) August 29, 2020
In conversation with the Huffington Post, Chadwick responded to an interviewer's comment about his sudden weight loss, with: "One day I'll live to tell the story".
I interviewed Chadwick Boseman in 2017, and to think he was going through cancer while satisfying the physical demands of a Marvel movie…https://t.co/MAB1ZYdcGS pic.twitter.com/eLdear66IU

— Matt Jacobs (@tarantallegra) August 29, 2020
Chadwick Boseman died surrounded by his wife and family on Friday night. While it's heartbreaking to think that fans won't get a chance to see him in the Black Panther sequel planned for 2022, they can always seek solace in the iconic King T'Challa quote: "In my culture, death is not the end. It's more of a stepping point."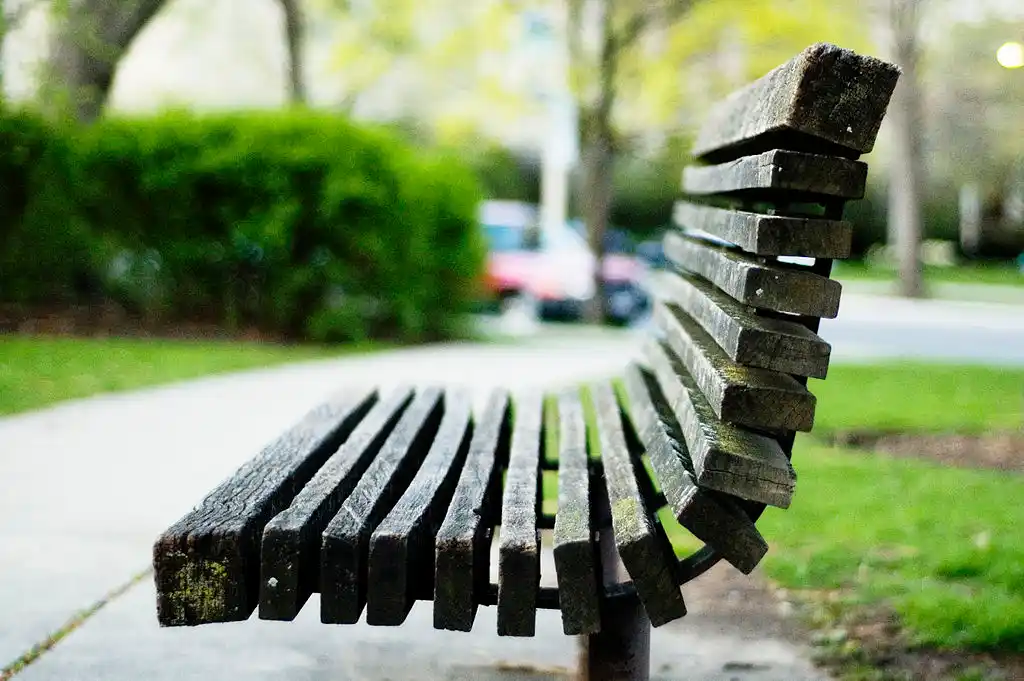 The Arré bench delivers stories that mattress. It hasn't achieved much sofar. But it's getting bedder.