Yash Avadesh Gandhi scored 92.5 per cent in his CAT exams. What makes him exceptional is that he didn't let his battle with cerebral palsy, dyslexia, and dysarthria stop him.
Being a student has never quite been easy. It's a rat race right from the beginning. But the story of Yash Avadesh Gandhi, a student at IIM-Luckdown, is a reminder that when the going gets tough the tough get going.
So what makes the story of this 21-year-old so special and one to be told? A resident of Mumbai, Yash had to battle cerebral palsy, dyslexia, and dysarthria to clear his competitive exams. And he did so with impressive numbers, scoring 92.5 per cent marks in CAT-2019! That's absolutely insane!
Kudos to Yash for showing us nothing is impossible!https://t.co/Qj1jczPjfj

— IndiaToday (@IndiaToday) September 8, 2020
Due to his medical health, Yash has had to always go a step above and beyond than most of his peers. Besides having trouble in walking and speaking, the 21-year-old student also has difficulty with writing and numbers. But the young man didn't let his hardships deter his spirit.
"I face problems with numbers. So, I had to put in extra effort, particularly in the quantitative ability section. It was tough, but not impossible," he said in an interview, as reported by IANS.
And his grit and determination eventually paid off.
Yash beat lakhs of students to clear the all-India management entrance exam to secure his seat at IIM-Lucknow. Admitted under the persons with disabilities quota for the academic session 2020-22, for the past month he has been attending online classes from his home in Mumbai due to the pandemic. While most of us hope and pray to get into the institutes of our choice, Yash went on to receive calls from several IIMs, including Kozhikode and Indore, after clearing his CAT. But he chose to pursue his studies at the Lucknow institute because of its higher ranking.
Meet Yash Avadesh Gandhi who battled cerebral palsy, dyslexia and dysarthria to clear CAT-2019 and get admission in IIM. He is an inspiration for many of us! #TransformingIndia pic.twitter.com/8KcqZr5210

— MyGovIndia (@mygovindia) September 14, 2020
It has always been an uphill battle for Yash, even back when he first joined school. "He faced difficulty in learning and was not able to compete with his peers," his father, Avadhesh Gandhi, recollected. "But he picked up gradually. He has always had to work harder than 'normal' children." His early preparations for CAT, which he started way back in July 2018 while he was still in the second year of his graduation, is a testament to the efforts he has had to vigorously put in over the years to achieve his goal. Even so, alongside the CAT preparations, Yash not only successfully graduated in accounting and finance from Mithibai College, he also ranked among the top five.
"I face problems with numbers. So, I had to put in extra effort."

Meet the 21-year-old who fought competition, cerebral palsy, dyslexia and dysarthria to crack CAT-2019 with 92.5 per cent marks.https://t.co/pVFI8tuekl

— News18.com (@news18dotcom) September 10, 2020
But having to maintain his fighting spirit through his struggles was both mentally and physically draining. According to Yash's father, while studying for CAT, his son was suffering from depression and had almost given up on his dreams. However, the Gandhi family have always been supportive of their child and encouraged him to fight his battles. Yash's mother, Jignasha, made sure to remind her son "that he has the capability to do anything and should not stop making an effort." And Yash Avadesh Gandhi hasn't looked back since.
He takes his written exams with the help of a writer, and although dysarthria has weakened his speech muscles that cause him to slur while talking, Yash doesn't shy away from expressing his ideas. Even when walking doesn't come easy to him, he enjoys travelling in Mumbai local trains. Harshit Hindocha, Yash's mentor and "spiritual brother" defines his success as a perfect story of grit and commitment. "He remains calm and composed even in the most trying circumstances, he never gives up. Even when I exempted him from taking notes due to his writing issues, he would always jot down points," he further added.
Both Yash and his unwavering determination are truly an inspiration for the youth.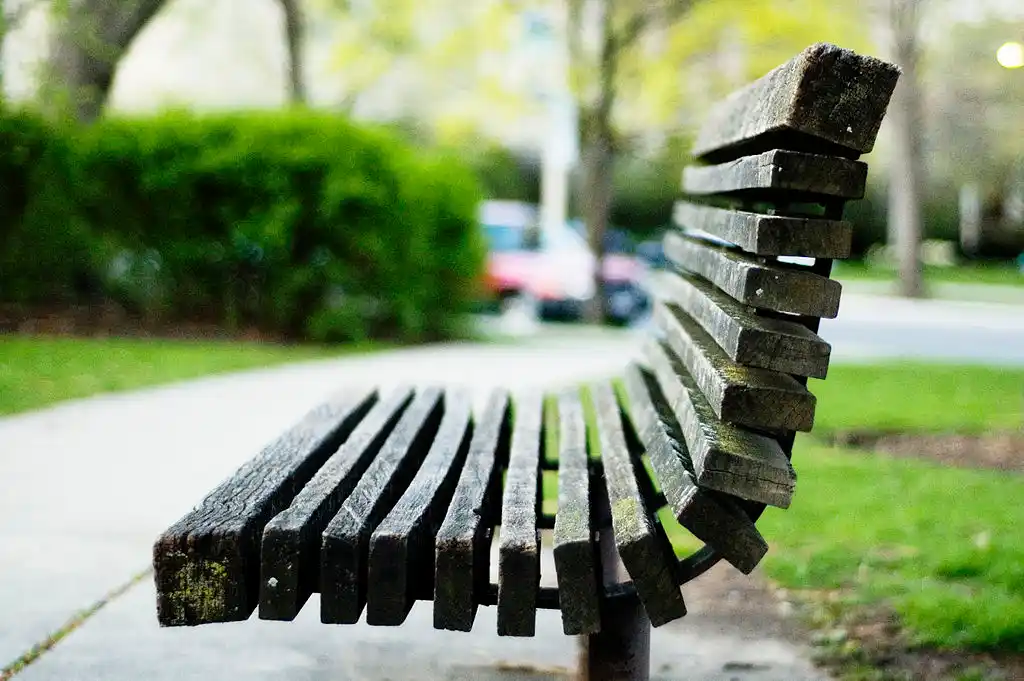 The Arré bench delivers stories that mattress. It hasn't achieved much sofar. But it's getting bedder.