On his 53rd birthday, Akshay Kumar remains where he was at the beginning… hearing the cash register go ka-ching and smirking at all the other idiots trying so desperately to win.
Everyday at Delhi's various metro stations during rush hour, you will observe hundreds of people queue up, waiting for the train to arrive. When it finally checks in, the crowd heaves in anticipation. They scramble like mad chickens and do not waste time in letting those on the train get off, and try to pass through the tiny entrance, setting up a collision course with those getting on. No one wants to wait for 30 seconds because they might lose a chance at a metal seat and they cannot stand the chance to lose at anything. As the inevitable crashing of bodies results in wrestling, shouting matches, and utter chaos, there is a dude wearing shades laughing at this stupid spectacle where everyone is gunning for absolutely nothing.
That man is Akshay Kumar.
Akshay Kumar, who turns 53 today, has made more movies than Shah Rukh and Salman Khan, nearly three times as Aamir Khan… all in a career shorter than all three. Mathematically, he's had more "hits" than all of them, while living a life largely without controversy, even though we remain obsessed with the Khans. We ask Shah Rukh why he doesn't do more Chak De and Swades', we ask Salman who was driving that damned car, and we ask Aamir why must he cry so much.
But Akshay we don't demand anything of. We don't care. We know he'll do a low-brow movie every six months and it will be a success. That's all his contract with us is.
Despite over 25 years in the industry, this is a man whose place in our culture has remained oddly ambivalent despite his staggering success: Shah Rukh has Romance, Aamir has emotion, and Salman the swagger. Akshay has what?
When Akshay Kumar came to Bollywood in the early 90s, he was neither a decent actor nor did he have the chocolaty charm of Shah Rukh, Aamir, and Salman, who were dropping bangers like Raaju Ban Gaya Gentleman, Dil, and Saajan respectively. The Khans had droopy eyes and were stylistically, vocalising dialogues with a vulnerability India hadn't experienced at a large scale since the legend Kumar Gaurav in the early 80's. (I say this as a sincere fan of Love Story.)
The fact that India was convinced that long-locked John Abraham, Akshay Kumar, and Rajpal Yadav could create a local playboy mansion and get laid was his greatest cinematic achievement.
Akshay had going for him an imposing physique and lots of chest hair, so he went for the niche left unattended by Bollywood's strongmen of yore: The rough action star. He was intense, teetering on the edge of suaveness in Khiladi (1992), his first mass hit, a formula he then clutched onto like a lost pup upon finding its master. Dil Ki Baazi, Kayde Kanoon, Sainik, Elaan, all action films, all with varying degrees of success. To make himself look even more formidable, Akshay partnered with the puny, almost child-like eugenics lecturer i.e. Saif Ali Khan in Main Khiladi Tu Anadi. The film was his biggest hit to date. Akshay Kumar became a bankable star, while Shah Rukh had only reached his 69th K in "KKK…..Kiran".
By the turn of the millennium, Akshay Kumar was all kinds of Khiladi: Sabse Bada Khiladi, International Khiladi, Mr and Mrs Khiladi, Khiladi 420, and obviously, Khiladiyon Ka Khiladi. The problem was that Kuchh Kuchh Hota Hai and Sarfarosh, both of which released in 1999, altered the game entirely as a new word entered the Indian lexicon: Cool. Shah Rukh showed that wannabe lame dudes can get girls, and Aamir told us that brains are more effective in fighting crime than brawn. With urban India suddenly carrying wads of cash in their pockets and sporting shiny branded clothing, who the fuck would want to get their hands dirty?
Enter Akshay's second coming.
Overnight Akshay Kumar pivoted to doing comedy and doing it well. Hera Pheri. Aawara Paagal Deewana. Mujhse Shaadi Karoge. And possibly the greatest Bollywood entertainer of all time: Garam Masala (I mean it!) The fact that India was convinced that long-locked John Abraham, Akshay Kumar, and Rajpal Yadav could create a local playboy mansion and get laid was his greatest cinematic achievement.
He was doing serious films on the side like Aitraaz, Aan, Khaakhee, Police Force, but it was the comedy which was bringing in the money, and in 2005, in a post-Great India Laughter Challenge universe, Akki abandoned everything else. Bhagham Bhaag. Phir Hera Pheri. Bhool Bhulaiya. Heyy Baby. Welcome. Singh is King. Later the Housefull series. All making money, all massive hits, and in his spare time, he gave Katrina Kaif her biggest film: Namastey London. It didn't matter that Akshay didn't have great comedic timing; he could do with being loud (physically and facially) and playing stupid. He understood that there was an inherent goofiness in a large human being acting dumb, a technique he eventually mastered.
This ability to pivot and stay commercially/financially relevant presented itself again as India finally realised we cared about Indian pride after Modiji got elected. From the chaiwala on the street to Arnab Goswami in the studio, everyone knows that desh-bhakti is the biggest marketing fad to hit India since Sachin Tendulkar. So along with his usual comedy and action films, Akshay added nationalist films to his cash register: Airlift, Rustom, Toilet Ek Prem Katha, the last of which was panned by critics, one calling it a "paean to Modi", but the film is the second highest-grossing release of the year, more than double of SRK's Harry Met Sejal.
While he re-invents himself with quick pivots as an actor, as a person, Akshay Kumar is distinctly uninterested in any journey. He has remained static from the beginning to the end showing zero inclination toward making an image statement like Aamir Khan by creating an arguably manipulative TV show or making "fuck you" statements like SRK by going and brazenly dancing at every wedding that would throw money at him. Akshay Kumar has been doing only one thing ever since we can remember – finishing his job by pack-up time and going the fuck home without picking a single fight or uttering even a mildly controversial statement. His determined lack of imagination in living a hero's life is the reason why his Koffee With Karan episode was the most powerful sedative ever created.
But he doesn't care.
Akshay Kumar remains where he was at the beginning… just sitting back and hearing the cash register go ka-ching, and smirking at all the other idiots trying so desperately to win. As the Khans and the Kapoors and the whatnots keep trying to build a road to critical and commercial success, Akshay has built himself a sprawling three-lane highway: One lane to the heart of tier-2 and tier-3 Indians, one lane to his swanky house on Juhu beach, and the last one to the world's largest bank.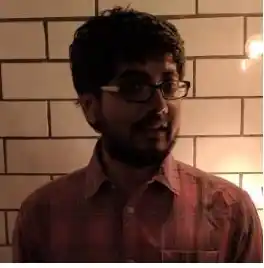 Lover of baby animals, Arsene Wenger, Damien Rice, Peggy Olsen and overly long podcasts. Tweets at @parthsarora.
Confused about most stuff. Writes things.