I'm only 20 and as wanderlust-y as they come. But if there's something I know, it's that the third day of every vacation is the best. It forces you to rethink your priorities and do what you'd intended to do in the first place: See a city from a fresh perspective.
Here's an embarrassing confession: I'm 20 years old and as wanderlust-y as they come. Like others of my ilk, I constantly talk about escaping from the city I live in; I'll romanticise trains over flights, local experiences over hotel stays, and will frequently remind my mother that I'm going to spend all my money on travel. She doesn't need to say it, but I'm sure she thinks that I'm a complete wannabe.
As someone who's about to dispense some profound awakenings as a traveller, let me get a basic warning out of the way: I haven't travelled a lot. But in an age when opinions and travel tickets are sold by the dozen, I don't think that should stop me.
So with a few half-forgotten trips as research, I'm here to assert that the third day of any trip is the best day. It's also the day your vacation begins in the truest sense.
I know what you're thinking, "But dude, what about that euphoric, heady, and thrilling first day?" You have a point, dear reader. The first day is indeed the day with the most excitement: You commemorate it with 500 Instagram stories, intellectualise a disinterested pigeon with a caption from Rumi. You gulp down as much food as possible, even though it guarantees that you'll want to take a nap instead of going sightseeing. And wear your best outfit, wasting a good hour in perfecting a no-makeup look.
But amid the hysteria, you've also forgotten the other side of this glorious first day. The sheer exhaustion from dealing with cab-drivers, umpteen security checks, annoying co-passengers, nosy tour guides, GPS miscalculations and, utter confusion? When the bell-boy isn't pressing me to know whether I'll need extra towels before I've even had time to process the number of towels I already have, my parents will phone me with a set of rapid-fire questions. These include if I've reached, if I've eaten, if my friends have talked to their parents, where we're planning to go for dinner, if we'll be drinking, and whether we'll be back by 9 pm (the last one is obviously never a question).
As I've noticed on most trips, the first day follows a predictable pattern: I end up at a few overcrowded tourist-y places after paying double the amount in rickshaw fare. And cap off the evening with a generic pizza dinner, because who has yet had the time to know what local food actually is?
The second day starts off only slightly better. On the bright side, you've had a good night's sleep and on the other hand, you stumble out of your hotel at noon despite confidently making a "waking up at 6 am to watch the sunrise" plan. A lot of people tend to make the rookie mistake of thinking that by the second day of your vacation, you'll already be seeped into the culture of the place you're visiting, but they couldn't be any more wrong.
When I visited Mumbai recently, one of my most most vivid memories from the trip was the absolute cluelessness of the second day.
When I visited Mumbai recently, one of my most most vivid memories from the trip was the absolute cluelessness of the second day. If on the first day, you're tired, then the day after is when the city tires you. I held up ten disgruntled people in a line when I struggled to understand that a fast train won't stop at Santa Cruz. I naively thought that "pudhe" was the name of the station when the announcer blared "Pudhe station Matunga aahe" and missed my stop. Like a true millennial, I even read up on the 10 best places to have local food, but by the time I reached even one of them, lunch had already ended. I also spent too much cash.
Then, determined to make up for the previous day's laziness, I committed the grave mistake of non-stop sightseeing in the afternoon sun. Naturally, by the time the sky was a beautiful blue and the weather a bit pleasant, I was already back at my hotel, exhausted.
And then came the beautiful third day of my vacation.
By then, I was already hardened and humbled by my stupidity. Naturally, I was better equipped to deal with the restlessness of the locals. I wore shorts and a tee instead of dressing up like India's Next Top Model. I didn't try to ask the rickshaw guy for a change of 500 bucks. I even jumped on to the local before it had completely come to a halt and leaned out of the door to feel the wind in my face as Bollywood has instructed me to. Okay, I didn't, but I did stand close to the door.
On that day, I remember walking on the roads without aggressively clutching my bag or reaching for my camera every 10 minutes. I entered a breakfast cafe like it's a childhood favourite. I swaggered around the city in my tired feet, truly seeing it for the first time. I sat at rooftop restaurant by the sea and spent a whole afternoon staring at the ebbing waves.
It wasn't like the city changed overnight: It was still overcrowded, confusing, and slightly smelly. But after two days of hurried vacation activity, I'd mellowed down. The third day of the vacation does that to you. It forces you to rethink your priorities and do what you'd intended to do in the first place: see a city from a fresh perspective. That day, I felt like a traveller, even though I was still a tourist.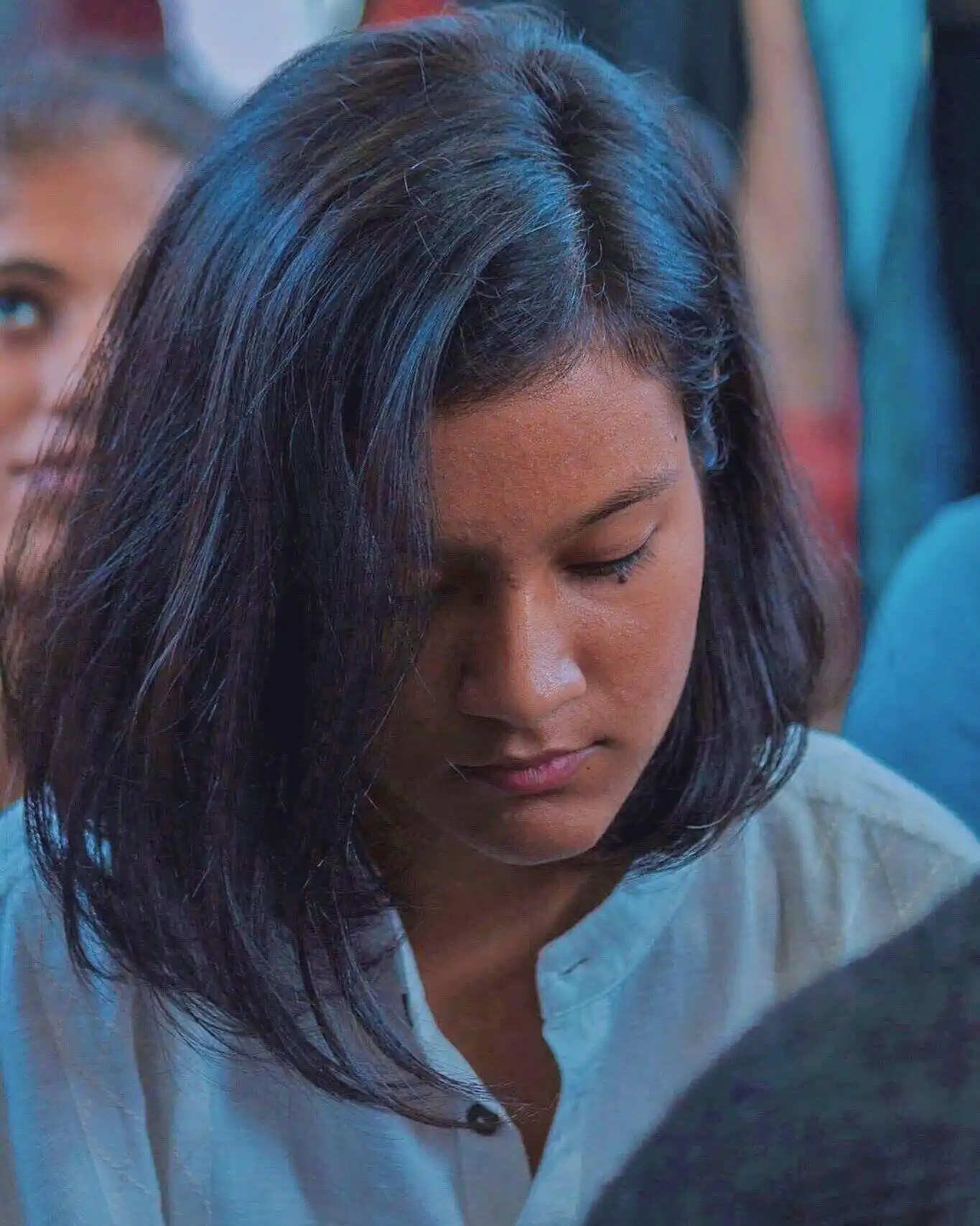 Satvika is a 20-year old from nobody knows where since she believes she belongs to all cities. She lives for chai and cats, and romanticizes every single thing she comes across, because that's what writers do. But she's not a writer. Never call her a writer.