The season to go to Ladakh, the Holy Grail of travel photography, is now almost over and travellers won't be seeing its bare landforms until March next year. All we now have are photographs to keep us warm as ice descends on this barren land of bare mountains for the next six months.
This is then, an ode to this intimidating land where Mother Nature is determined to put her entire arsenal on display for the world to see and be cowered by. Humbled by the rocky high mountains, I chose to document this land of blue skies in black and white because in Ladakh every colour is a distraction from its raw, untamable spirit.
Here are my monochrome memories of Ladakh.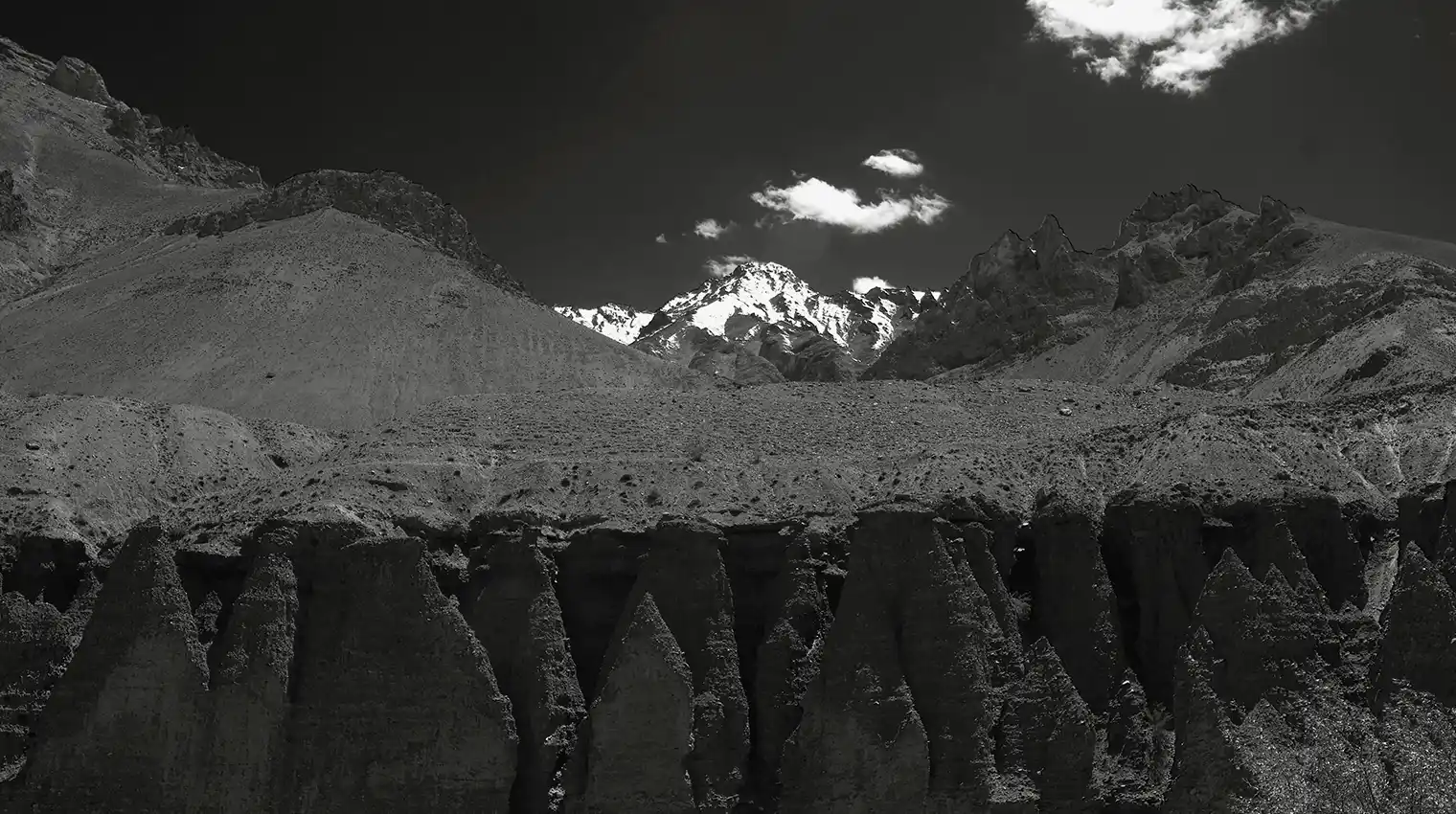 The peculiar, cone-shaped rock formations have weathered into their present form by the combined forces of wind, ice, water, hail, and snow.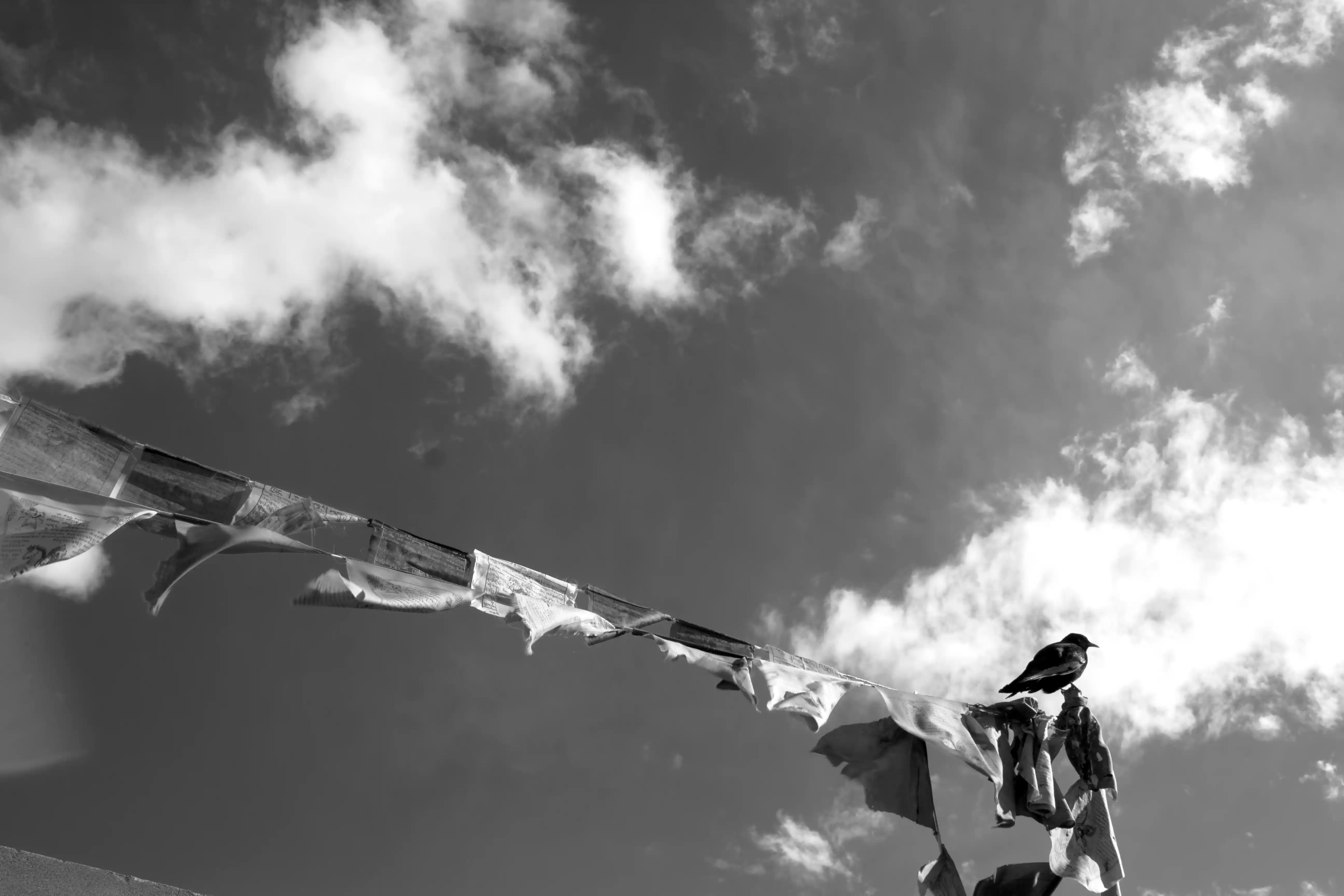 A yellow-billed chough finds itself a suitable perch on a pole holding up a string of Buddhist prayer flags.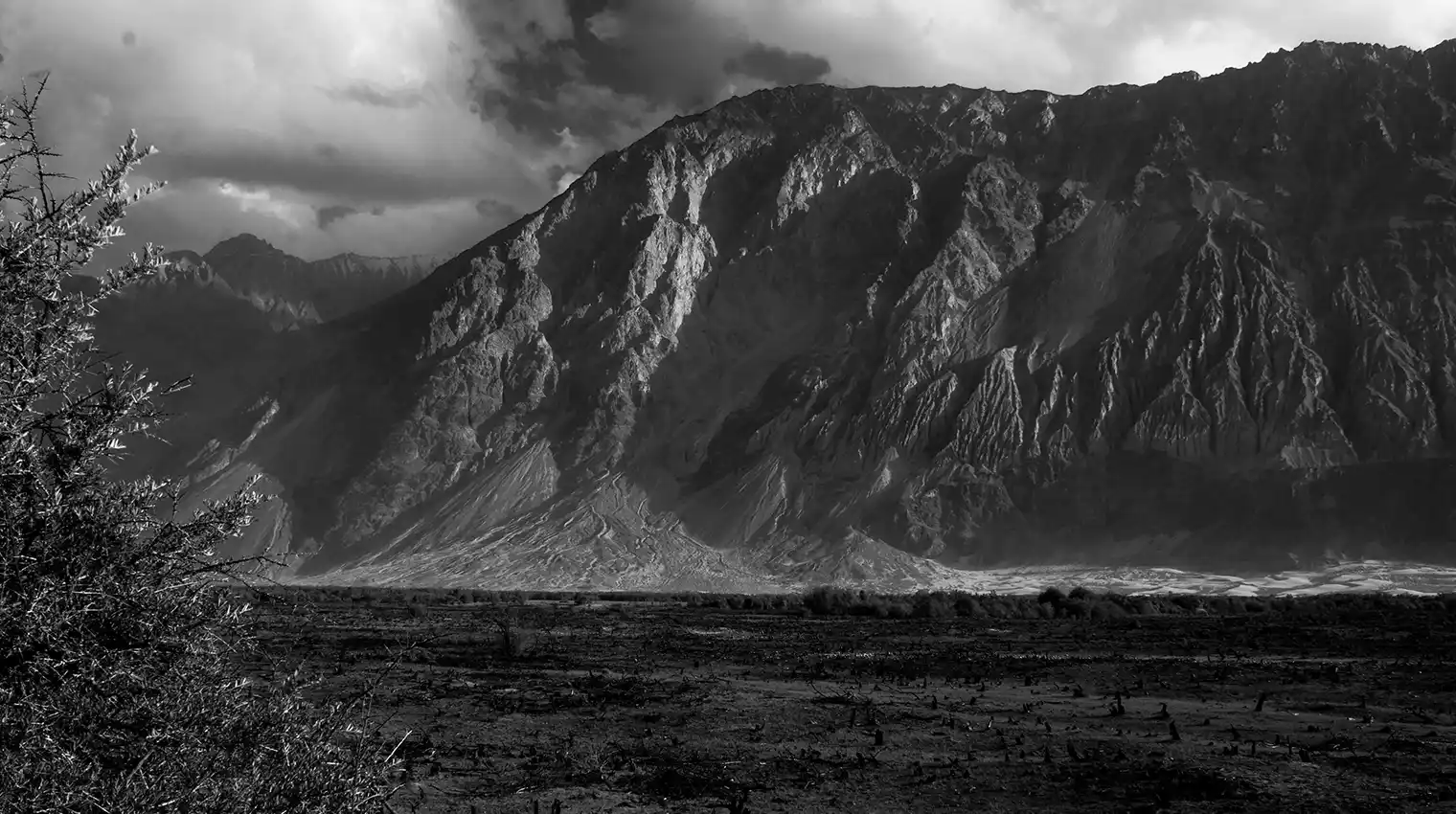 A forest fire has razed a large portion of the wilderness to the ground. Now only a few stumps remain, a sobering reminder of the vegetation that once covered this expanse.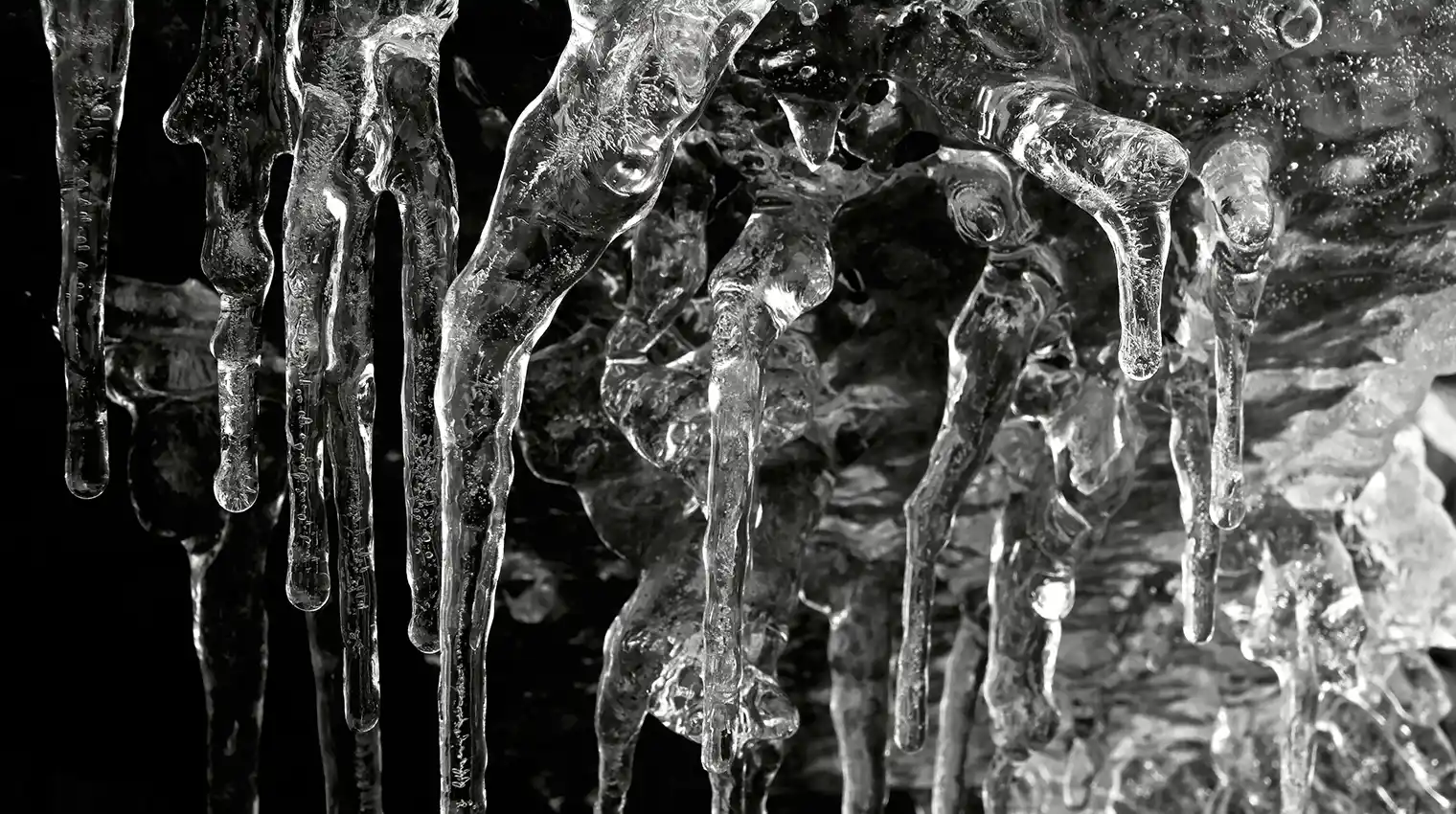 As the mercury rises, snow begins to melt, and over the days, exquisite icicles adorn the rocks.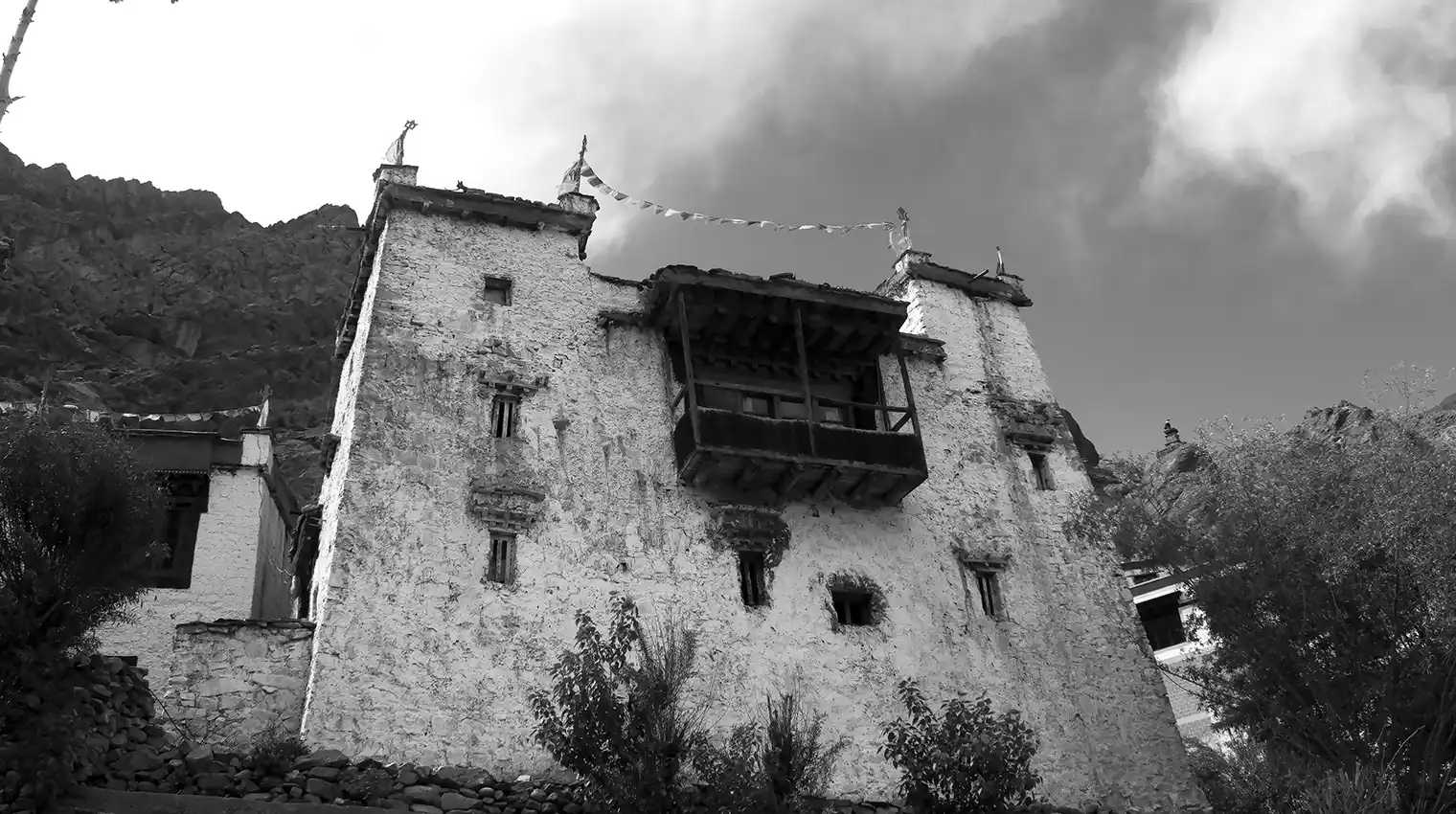 The living quarters at Hemis Monastery, the largest in Ladakh. Overlooking mountains, the monastery is tucked away in a tiny valley.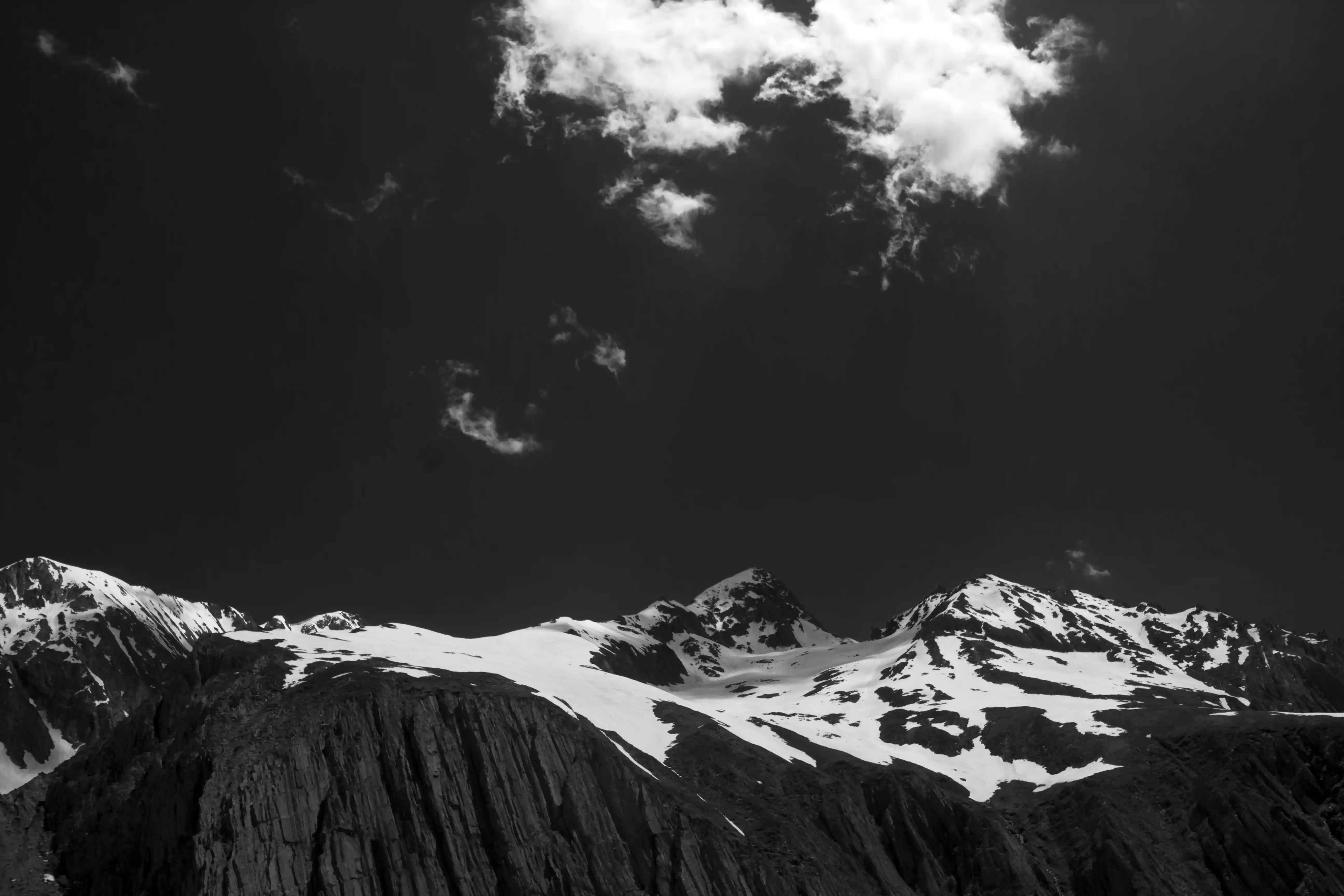 The clouds drift breezily above the twin peaks, brandishing a shade of white that is no less dazzling than that of the carpeted snow below.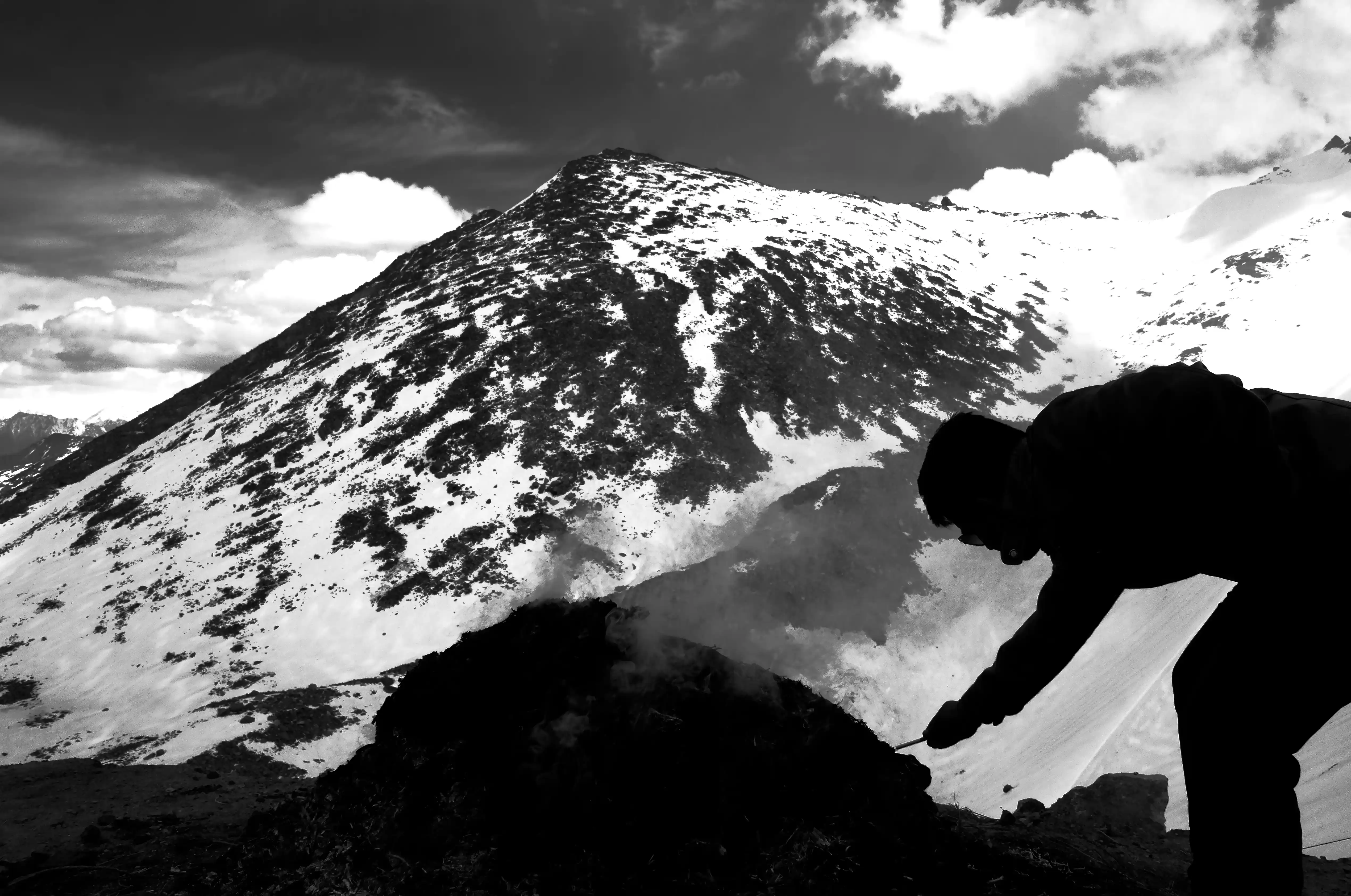 A tourist warms his hands at the Khardung La Pass. At 17,500 feet, it is the highest motorable road in Ladakh.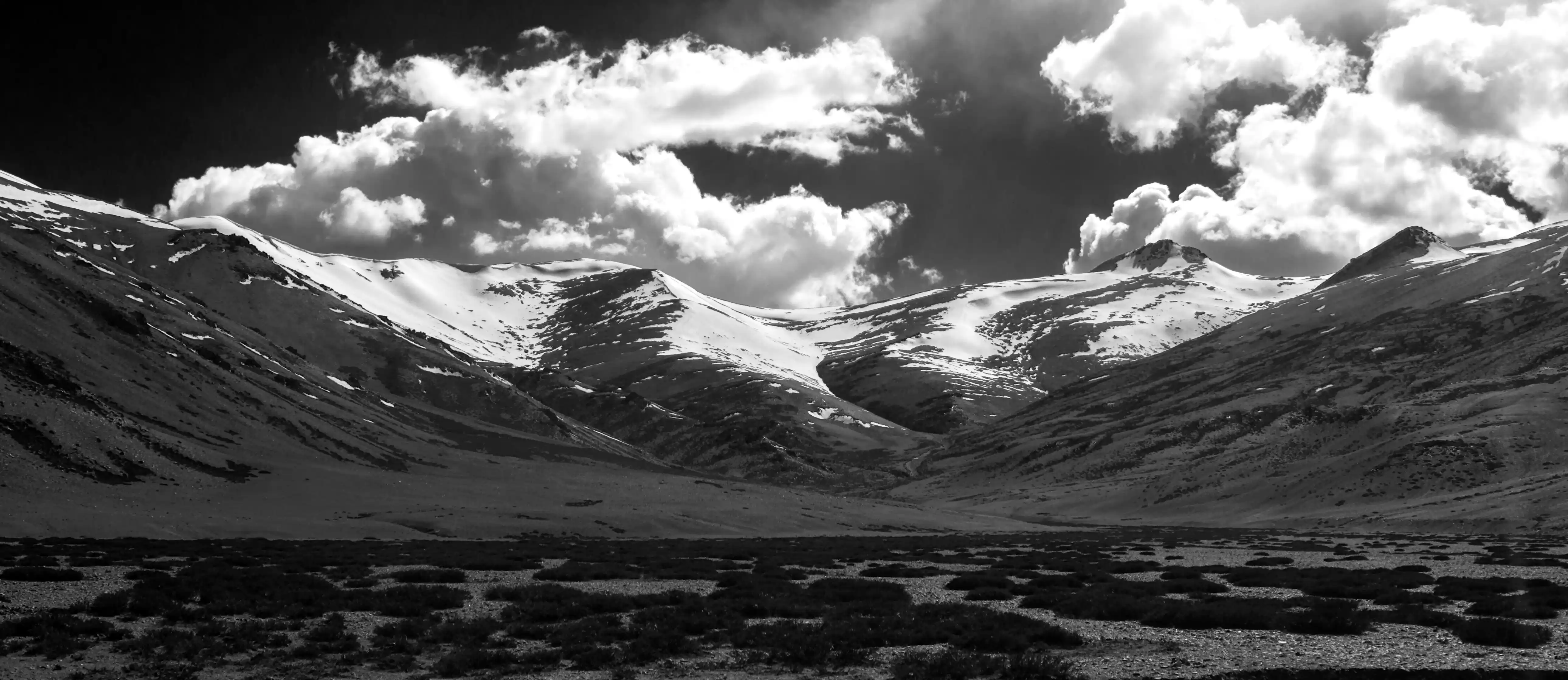 Vegetation is sparse and mainly takes the form of bushes in the weather-beaten landscapes of Ladakh.
No matter how harsh the conditions, and how calcinated the soil, farming is still a way of life for those living off the lands of Ladakh.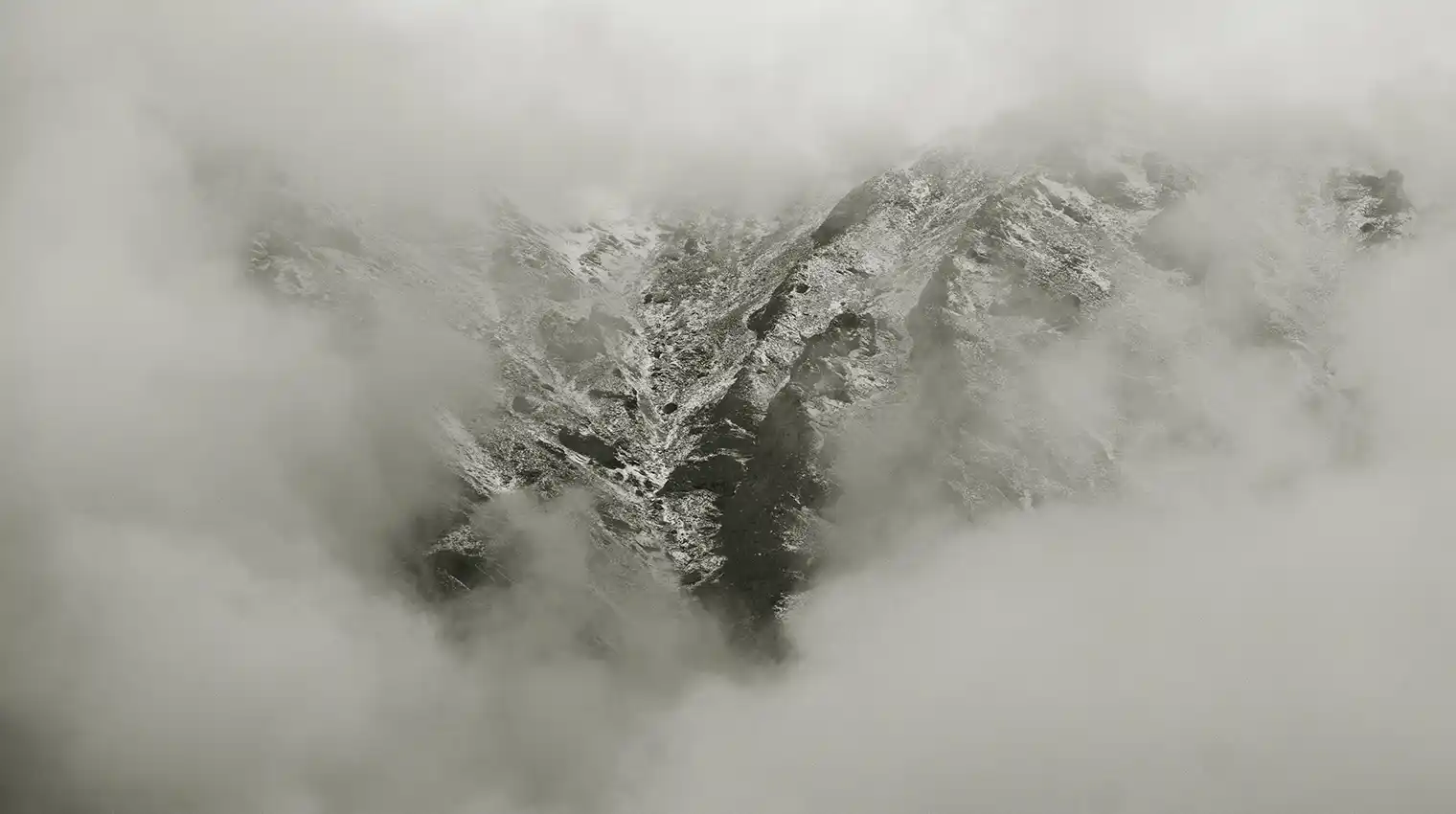 The parting clouds offer a momentary glimpse of glorious peaks that had been kept well out of sight.
The idea of shooting Ladakh in black and white was heavily inspired by the work of the late Prabuddha Dasgupta, whose book on Ladakh continues to be one of the most inspired compilations of black-and-white images I've ever laid my hands and eyes on.
I kept thinking about the pictures, as I stared at the peaks. An odd sense of calm enveloped me. The sun beat down upon me less fiercely, the winds had abated, and the sands seemed less shifty. Black may have turned white over the course of a few subliminal moments, but the unmistakable polarity of it all was palpably more evident than ever.