Guilty of not spending any time with my parents, I decided to go on a beach holiday with them. I'd wake up at 8 am, have a healthy breakfast, go sightseeing, and call it a day by 10 pm, without having a drop of daaru. In what universe does this qualify as vacation itinerary?
When I turned 25, I made a resolution – to win the "Our Kid Is Finally A Little Mature" award from my parents. But to get their approval would involve spending time with them. And the best way, I thought, would be to with them on a holiday –  head to the beach to frolic around in the water, or drive up the mountains to try and catch the clouds like we did when I was little.   
So I planned a vacation with my parents that coincided with birthday. Our destination was set – Andaman & Nicobar Islands – and we were all raring to go on a family vacation after 15 years. Wait. Fifteen years? That was a long time ago. Do I even know my parents anymore? Over the last decade, my idea of a break was indulging in #wanderlust, aka mostly getting blackout drunk in Goa with friends or backpacking through the Himalayas. How would I survive this?
As the vacation neared, panic set in. I couldn't remember the last time I spent 10 days with them at a stretch. Every year I go back home for a few days, but I'm mostly out of their hair so that we don't reach a point where I snap at my father for asking me to wake up before 11 am, or awaken my mother's inner Hulk with my constant Oreo and Coke Zero diet. 
What was I supposed to do on this vacation with them? What would we talk about for 10 whole days? And what if they started asking me about my life plans? "I'm just going to wing it," would not go down well with them. Oh dear God. Mum and dad would want to visit museums, monuments, and every other tourist destination mentioned on the travel brochure, then have dinner, and sleep by 10 pm. I'd just have to watch Zoom Channel until I pass out at 2 am. Also, they were sure to disapprove of my plate hoarded with Nutella sandwiches and butter croissants at the breakfast buffet. Would I be forced to substitute it with fruit? Fruit? For 10 whole days? And how would I get through all of this without any alcohol. Binge-drinking is a holiday ritual that I would have to sacrifice. What was I thinking?
As the vacation neared, panic set in. I couldn't remember the last time I spent 10 days with them at a stretch.
I knew the holiday would be a disaster even before we reached Port Blair. Just when we were checking into the hotel, my father's paternal instincts kicked in. He tried to convince me that "one bedroom plus one extra bed" would be a good idea, sharing a room was the prudent thing to do. But I knew what it really was: "Mission: Never Let Our Child Out of Our Sight". No way was I going to get bullied into sleeping on an extra bed at 25. A battle was fought, I got my own cottage. We freshened up, and set out for an adventure of a lifetime… to Cellular Jail Museum.

I won't deny that it was a great lesson in history, and I learnt so much (I remember nothing), but all I could think about was jumping into my swimsuit, ordering 10 Pina Coladas, and running around on that white sand beach. "Where's the party?" my inner voice asked me. There was none. 
Lunches and dinners were equally sombre, as we awkwardly sipped on a few beers, delicately moving from the topic of the weather, to the next day's plans, to how well- cooked the prawns were. But how could we sustain the small talk for a week more? 
To make the holiday more bearable, I decided to be obedient and abide by the general unsaid rules of the house. (I come from the "jutti" and "chittar" generation). Wake up by 8 am (so what if I'm vacationing?), have breakfast (but nothing unhealthy or remotely tasty), do some sightseeing (where mom's complaints about the heat drown out what the tour guide has to say), have lunch (before 4 pm), take a nap (this was the best part of the day), wake up, and take an hour to have evening chai, and kill time until dinner. Lights out at 10 pm sharp. Now you tell me, barring the sightseeing bit, in what universe would this qualify as vacation itinerary?
I knew the holiday would be a disaster even before we reached Port Blair. Just when we were checking into the hotel, my father's paternal instincts kicked in.
Clearly, in the years that we did not travel together our idea of a holiday had changed. My parents did not know how to just sit back and chill. My mother wanted to head back home after a few days, because she was sick of the beaches and there were no shopping malls around. It irritated her that I'd pet every stray in Port Blair, she'd ask me to stop saying that I'd catch a disease. My father refused to trek, or even let me trek upto a sunset spot because it was the monsoon and he was scared that I might slip, come tumbling down the hill, and die. 
Yet amid all the disagreements, there were moments that I will cherish for a very long time to come. We finally went to the beach (sans the Pina Coladas); the sun was out and it was still drizzling, the water was deep blue. My mother and I ran into the sea, screaming our lungs out, like we did when I was little. Father was sitting on the sand, donning his cowboy hat, taking his duty of being a self-designated photographer very seriously. I convinced my mother that it would be a good idea to shout "Bitches!" every time a wave hit us and in no time I saw her turn 16, doing mindless things just like my friends did.  
It was nice to take a small break from adulting. I had to do no planning, no coordination, and best of all, I didn't have to carry any money around. I offered to pay on the first day, but a glare from my father was enough to bury my wallet deep inside my bag. I was not complaining. Free food, free scuba diving, free souvenirs. I could be careless and carefree. A holiday couldn't get any better. 
When we returned, I sent my father my share of the expenses later, not because he needed it, but because I wanted to. I thought that was enough to win me "Our Kid Is Finally A Little Mature" certificate. That and the fact that I woke up before 8 am for the whole vacation.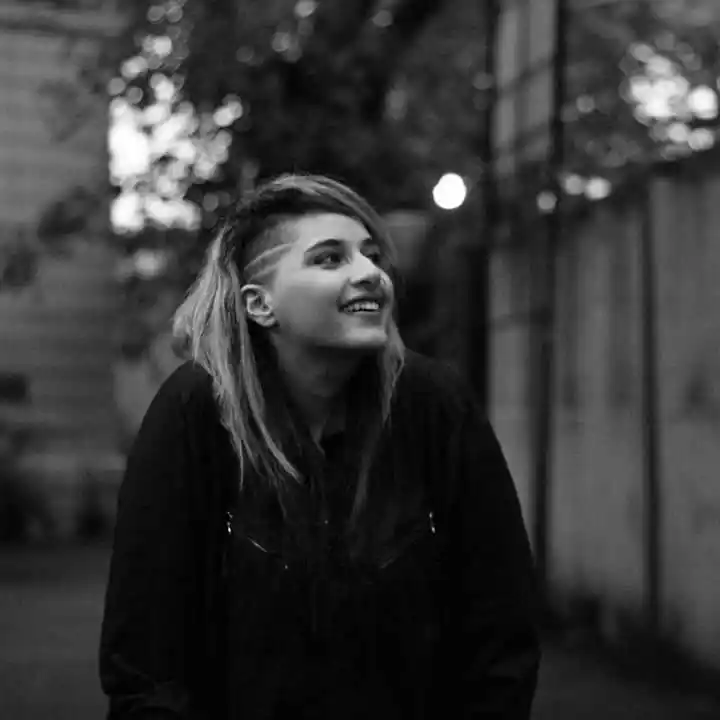 Sehaj K. Maini is a young filmmaker and writer. The K in her name stands for Kaur. She likes movies, travelling and butter chicken. When she is not working, she is mostly going through an existential crisis.