Hello and welcome to raat ki taaza khabar, a daily round up of news you can use. Maybe. Today we bid a teary farewell to nerd superhero Stephen Hawking, and offer an equally teary welcome to Aamir Khan who joins Instagram.
Keeping up with the news is hard work. Newspapers are always slightly too big for your armspan and the internet contains too many distractions. But not keeping up with the news leads to looking like an idiot the next time you're forced to make small talk at the office watercooler. To solve both these problems, we present to you our Bedtime Bulletin, three headlines you should probably read before you sleep.  
Farewell Stephen Hawking, Superhero to Nerds
The first thing you need to know today is that beloved theoretical physicist Stephen Hawking died, leading to a significant number of people looking up the word "quantum mechanics" and "cool Hawking quotes to impress friends". The author of A Brief History of Time, widely believed to be the "greatest unread book in history" lived for five decades with a nervous system disorder named ALS, which was popularised by an internet meme of kids throwing buckets of ice on themselves. Hawking, ironically, was unable to perform this challenge himself, since he relied heavily on an electric wheelchair for his daily activities. But for all the challenges he faced, he gave every nerdy child in the world #lifegoals by being one of the few scientists to extend his rule over pop culture with mentions in shows like The Big Bang Theory and The Simpsons. He even featured iFan a Pink Floyd song, capturing that ever so elusive very-stoned-but-also-interested-in-science crowd.
BJP Loses Gorakhpur, No Picnic Baskets for Yogi
Moving from America, we come straight to scariest state of India where bypolls are in full swing. Even if you don't have any interest in UP,  you should be interested in Yogi Adityanath, the rabble-rousing, headline-grabbing priest-turned-chief minister from Gorakhpur whose former seat went to the Samajwadi Party. The voter turnout in the district was 47 per cent, a figure that is, incidentally, also the average age of college students in the state.  
Another talking point from this election was the unlikely alliance of the Bahujan Samaj Party and the Samajwadi party. Despite putting on a stunning performance in the election, the two parties unfortunately did not release a poster of an elephant riding a bicycle. Mayawati let slip that she was planning to build a giant statue to commemorate this historic moment of achieving relevance again.
Aamir Khan Gets a Teary Welcome on Instagram
It's always important news when another narcissist celebrity joins the ultimate narcissistic platform as a sort of benevolent birthday gift to the world. Taking a break from making movies that make you cry about how wholesome India is, actor and birthday boy Aamir Khan today joined the second-least wholesome social media, Instagram. In a bid to not disappoint his loyal fans, who are used to carrying tissues around with them, his first post was an arty picture of his mother with the caption, "The person because of whom I am who I am". I'm tearing up already.
It's been a long day, but the best part is, it's almost done now. Come back tomorrow for more headlines you can sleep over.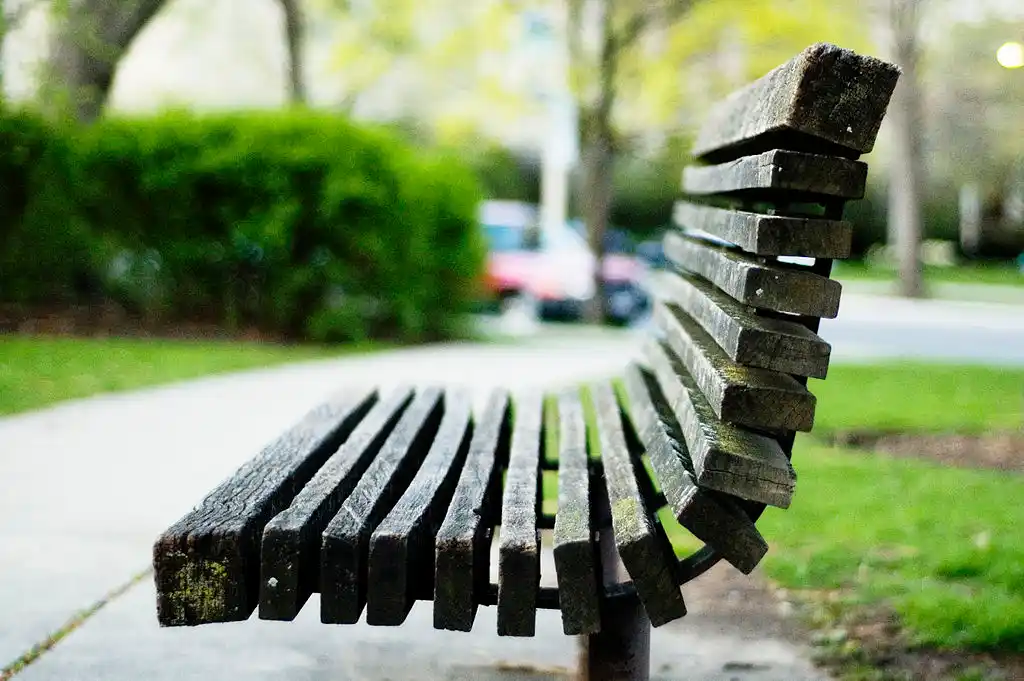 The Arré bench delivers stories that mattress. It hasn't achieved much sofar. But it's getting bedder.