It would be naïve of us to pretend that the fault lines between India and Pakistan did not exist or were any less deep back in 2004. But there were still moments when we were able to find a meeting ground, a convergence between our shared roots and cultures. Strings is a reminder of those times.
My earliest memories of a Strings song involve the last vestiges of my teenage angst, a subtle flavour of homesickness that followed me the whole of my first year in college, a sprawling porch in front of our hostel, a sky full of stars, and Faisal Kapadia's lilting baritone that seemed just the kind of background music my life deserved at the moment.
I was a late bloomer in the fandom of Indo-Pak pop universe, and the arrival of Strings in my life was rather distinctly heralded by a very winged (and a very charming) John Abraham in a music video that was so far ahead of its time, it makes most modern videos look primitive and inane. And fittingly so, given the hallmark of almost the entire Strings' discography was their unique modern approach that managed to find the rare and intricate balance between a Western approach and Eastern melodies.
"Yahan Koi Aane Wala Hai" remains to this day my go-to love song for all moods for its sublime understanding of loss and longing, and a surreal, magical kind of hope that makes me want to believe in fairytale endings.
With a career spanning over 33 years and over 25 million album sales worldwide, Strings have been one of the most remarkable musical successes that have been ever produced by the sub-continent. But what makes them special is that they managed to achieve it without compromising on their sound and lyrical originality. Their music always remained true to their roots, and their lyrics a fine reflection of the delicately nurtured, melodious Urdu poetry. In the process, what they gave us, was an era of pop songs that was uniquely ours, native to this sub-continent, undiluted and original.
For me, Strings marked an era of transitions
For me, Strings marked an era of transitions. They were my constant companions while I travelled from rickety cassettes to shiny CDs, from home to college, from teenage to adulthood. The soothing, sometimes quiet, sometimes melancholic, and often hopeful sound of Strings was the perfect soundtrack to anchor my life when everything seemed in flux.
While "Duur" was the song that defined the idea of falling in love for many of us, it was "Kahani Mohabbat Ki" that resonated the most with me for being one of those rare songs that managed to convey the transience of fleeting love without being overly bitter or dramatic about it. It was cathartic and helped me make sense of love and life at a time when I needed it the most. And because there is more to life than love and romance, "Yeh Hai Meri Kahaani", an intense, moving ode to human resilience, is a fixture in my writing playlists, and has helped me craft more essays and stories than I can remember.
Listening to Strings songs in a loop, as I did while writing this piece, is like traveling in the best kind of time machine. It reminds me of the time when the tiny local Planet M was our favourite haunt, when a months' worth of pocket money was unhesitatingly spent on a single CD (or three cassettes if you were smart and were not taken by vanity), when MTV India was the only channel that held any sway, and when the latest Walkman was the only birthday gift that was worth wanting and waiting for. 
The nostalgia that Strings evoke is as personal as it is universal, with each of us having a distinct memory attached to them. For me, they are a reminder of the innocent times. For my cricket-loving friends, they evoke memories of the Indian cricket team's Pakistan tour and Sehwag's legendary triple century which earned him the moniker "Sultan of Multan".
It would be naïve of us to pretend that the fault lines between India and Pakistan did not exist or were any less deep back in 2004. But there were still moments when we were able to find a meeting ground, a convergence between our shared roots and cultures. Strings' collaboration with Euphoria for the 2004 Indo-Pak series was one such moment that brought together the two nations, united in their passion for music and sport. YouTube has several clips focusing on the collab where Strings and Euphoria are singing each other's songs and reminding us repeatedly of how similar we are. It is a memory that is not just heartwarming but also a distant, mostly unachievable fantasy in the present times.
For me, Strings are a reminder of the innocent times
Like most beloved musicians of the sub-continent, the comments section of any Strings' song is filled with an outpouring of love and admiration that defies the idea of boundaries, borders, and nationalities. With the band breaking up, it is not just an end of an era. It feels like snapping off another thread that helped us stay connected with the good old times when the things were a little less complicated, a little less venomous.
Music is ever-evolving and a reflection of its times. Which makes me wonder where we went wrong as a civilisation in the arc between Strings and whatever passes as Indian pop music these days. As the YouTube comments section will dutifully inform you, Strings managed to be cool and trendy, and whatever it was that kids were aspiring to be in those days without needing expensive cars in their videos or sleazy lyrics in their songs. It is a low bar, but Strings cleared it by miles, setting a benchmark of musical excellence that was also in sync with modern times. Their global appeal was rooted in their fierce authenticity, to an extent where a Strings song worked perfectly as the OST for a Spider-Man movie without ever sounding artificial or cringeworthy. "Na Jaane Kyun" is a signature Strings song that manages to find its place in Spider-Man's narrative with zero frills or attempts to be a "Hollywood song". It reminds us that stories are universal, and one does not need to try too hard to make sense if only one remains true to their art.
Back in the 2000s, sitting on that hostel porch, listening to Strings croon in the background, we told each other we were going to miss these times the most. It was the kind of nostalgia that hits you before the moment has even passed and stays with you for the rest of your life. Strings for me did not just symbolise that nostalgia. They made me realise the transience of those moments and the memories that were left behind.
As the fans around the world, demand a final concert, I am sitting here, listening to "Aakhri Alvida" and hoping that this is not the last goodbye. Like hope, like dreams, like life, maybe we will be allowed to find Strings again. And maybe we will know how to cherish them even more.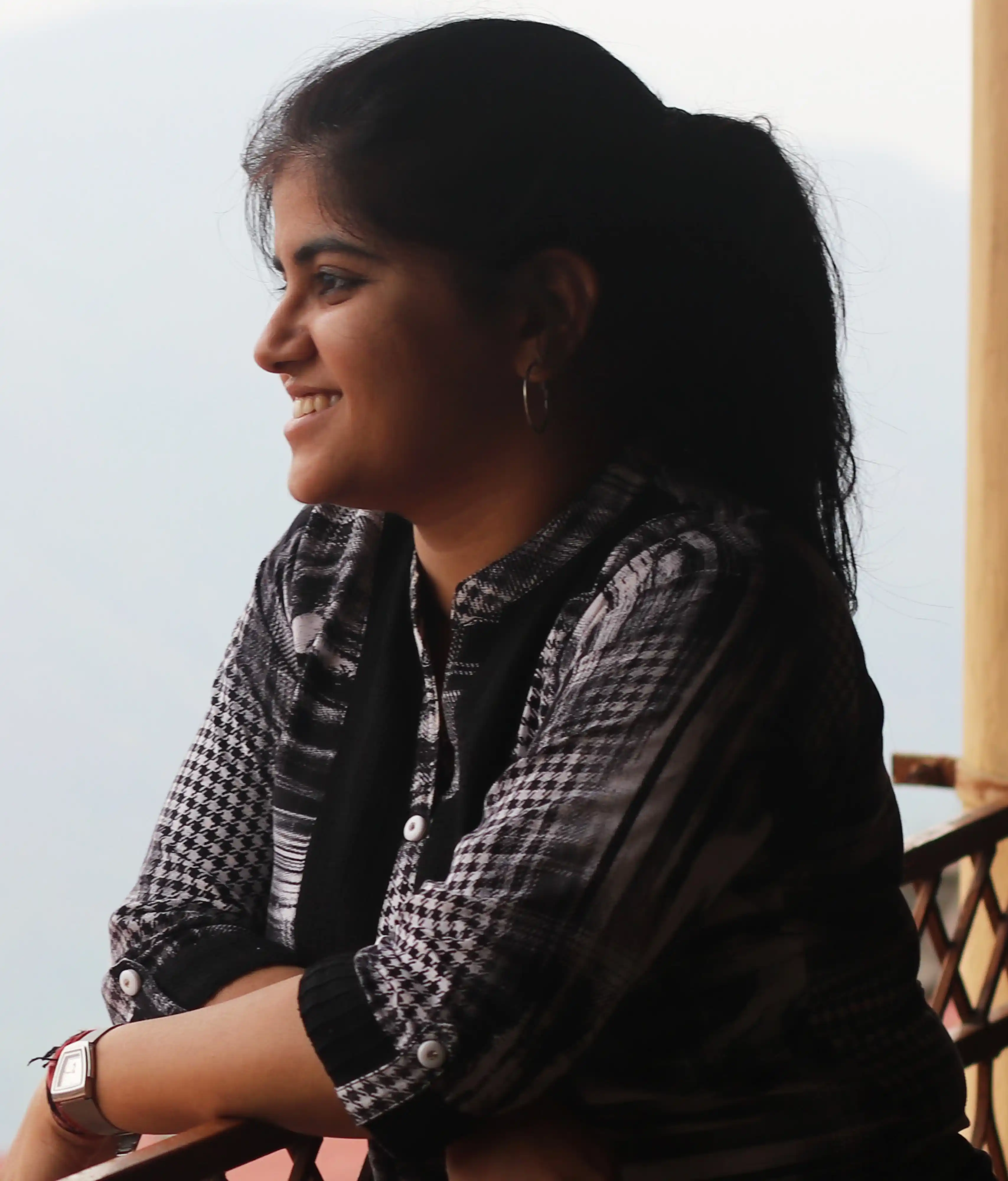 Runjhun Noopur is the author of the wacky happiness book, Nirvana in a Corporate Suit. She writes, talks, eats, and inserts oxford comma, mostly in that order. She also likes to believe that she can teach people all about happiness.