A look back at the year that was for India's economy. 2018 began with the PNB scandal that might have drawn an impressed slow clap from Vijay Mallya, and ended with the RBI governor resigning, replaced by a man with as much fiscal competence as a gambling addict.
Looking back at a year is a lot like looking at the Delhi skyline. You can vaguely discern what's there and every so often the haze clears, and you recall something pertinent. But the longer you do this, the more your eyes water until you eventually give up and return to more important things.
For the most part, 2018 was a rather uneventful year for India. There were no terrorist attacks or major plane crashes. A bunch of rich people got married and one really poor guy was taped eating someone else's lunch, sending the internet into a frenzy. A few elections here and there played the opening act for what is looking like a jolly good showdown in the 2019 Lok Sabha elections. I think we also built a statue at some point.
Quarter One: I Don't LoU, Nirav Modi
Once the euphoria of the New Year had settled and so many of us had paid in full for the six-month gym memberships we will never use, it was time to get serious.
Festive cheer spilt over into January 2018, with World Bank reports of 7.3 per cent GDP growth forecasts. We were also informed – in shades of foreboding tinted with irony – that India's Forex reserves were now at an all-time high. As if all this wasn't heady enough, India was now the sixth wealthiest nation in the world, so it was a happy new year indeed! Poverty-stricken Indians nervously cheered this overkill of good tidings, each looking across to the other, wondering whether it was only they that had been left behind in this apparent wealth extravaganza. Later during this month, another report would highlight that 73 per cent of India's wealth was owned by 1 per cent of the population. Everyone heaved a sigh of relief because even if people were still poor, at least math and logic had not abandoned us entirely.
But just as we settled in to enjoy another year when things would stay mostly the same, Nirav Modi yelled, "Hold my homemade letter of credit!", and the PNB scandal was unveiled. It was a wonderful scandal; one that might have drawn an impressed slow clap from Vijay Mallya, were he to momentarily take his hands out of other people's pockets. Nirav Modi fled the country and our nation feigned surprised when a public sector bank confessed that maybe its systems weren't all that up to date.
With the cloud of the PNB scandal still looming, the RBI announced that it would be taking a harder look at the banking system. *Spoiler alert*: I'm not sure they did that thorough a job.
Quarter Two: Tales from the Cryptocurrency
The good news continued as our GDP growth forecasts remained strong this quarter (and yes, people kept partying like crazy). However, India's Fitch rating was held at a tepid BBB-. Even if you know nothing about ratings, remember that a BBB- rating for a country is no different from a BBB- on your maths paper. No one is buying you ice cream as a treat.
India also decided to enter the trade wars in a small way by imposing retaliatory tariffs on 30 US imports. We're still waiting to see whether they have noticed.
Cryptocurrencies finally came under the scanner of the RBI this quarter. The central bank's dismissal of cryptocurrencies as unstable and unsustainable helped push the value of currencies like Bitcoin further south. The central bank also initiated the idea that it would start its own blockchain-based cryptocurrency. They did assure us all that in keeping with the running theme since demonetisation, their crypto design would be as ugly as any of the notes they have put out.
2018 was a rather uneventful year for India. There were no terrorist attacks or major plane crashes. A bunch of rich people got married and one really poor guy was taped eating someone else's lunch.
The quarter ended with the announcement that TCS had crossed a valuation of US$100Bn. Over in Cupertino, folks at Apple were overheard saying "that's cute".
Quarter Three: India's new currency is not noteworthy
Things seemed to slow down in quarter three as the IMF cut India's growth forecast by 10 basis points. Hearing this, the masterminds at the BJP said: "Wait! We have a plan!" and retreated into a room with two terrified looking economists.
Despite this, India was ranked 6th on Global Optimism, which goes to show that no matter how bleak things get, Modi ji has us expecting achhe din to pounce out at us from the next corner.
Just to highlight to us that demonetisation remains the gift that keeps on giving, the RBI announced that the new 100 Rupee note would be lavender in colour. A poll showed that most Indians are choosing to move to electronic payments simply because they can't stomach the clashing of colours in their wallets.
Quarter three also saw the India Rupee start to slip uncontrollably against the US dollar. The Rupee, which had been treading water at 65 to the dollar for some time, suddenly fell to 70, sending the cost of gold, oil, and imported breakfast cereal skyrocketing.
Finally, two members of the "We Hate Jio Anonymous" support group decided to tie the knot. Vodafone and Idea merged to form India's largest telecom operator. They were wearing "Mukesh Sux" t-shirts and discussing how to tell Abhishek Bachchan that the pug was a better brand ambassador since focus groups had found it more relatable.
Quarter Four: More jump-scares than a horror movie
As the year wound down, things only got wilder for the Indian economy. In a surprise to virtually no one, India was ranked 77th in the Ease of Doing Business index.
Adding to the flavour of the PNB scandal earlier, both IL&FS and Yes Bank decided that they too would announce unmanageable levels of debt and failing corporate governance. The scandals rocked the Indian economy and continue to keep things spicy as their respective sagas unwind.
The two economists that the BJP took into the room in quarter three were finally released. They claimed they were treated well and had used their time in confinement to re-calibrate the UPA's GDP number downwards, so that the current government's growth rates looked proportionately larger. It was also determined that statues built during the UPA rule were shorter than earlier estimated, meaning the statue of unity was also larger by a higher margin.
And finally – the RBI was sent into a tailspin as the governor resigned, leaving the post vacant for someone worthy and competent. Amidst giggles at these requisites, the BJP then installed a man with as much fiscal competence as a gambling addict with superstitious leanings. Time will tell what impact this will have.
With 2019 around the corner, and so much still to play for, one expects things to only get crazier. Top predictions for the coming year include:
– RBI relaxes all norms so home loan now free with all purchases of 1,000 rupees or more.
– Farmers now offered loan waivers as mandatory add-on package to loan application.
– RBI governor launches new 300-rupee note; children start crying when note revealed.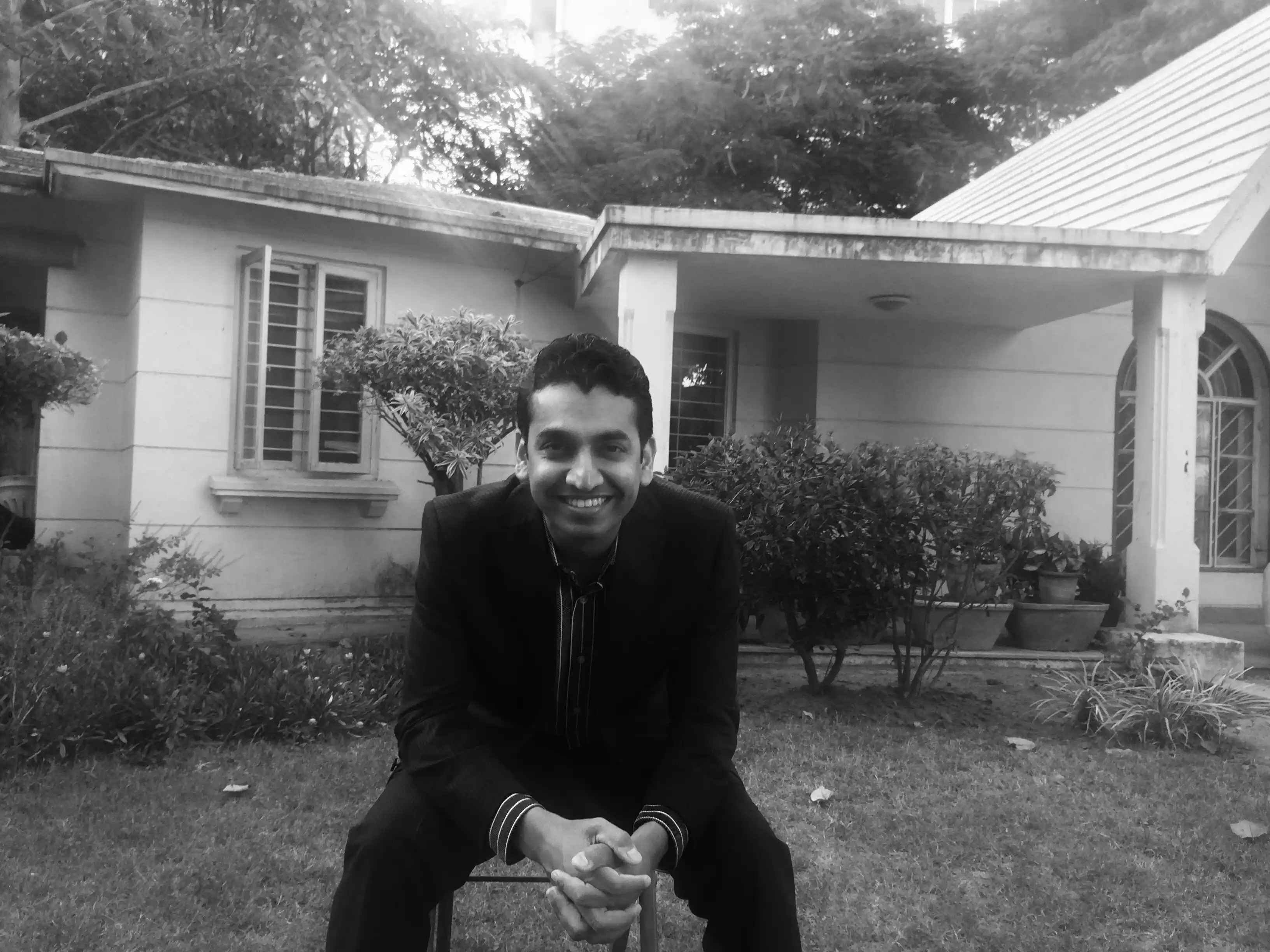 Adhirath Sethi is a novelist based in Bangalore. When he is not writing satire, he dabbles in darkness. His latest book, Where the Hills Hide their Secrets, is a product of such dabbles..